Steve and Dewa Ilg finish 1-2 back-to-back weekends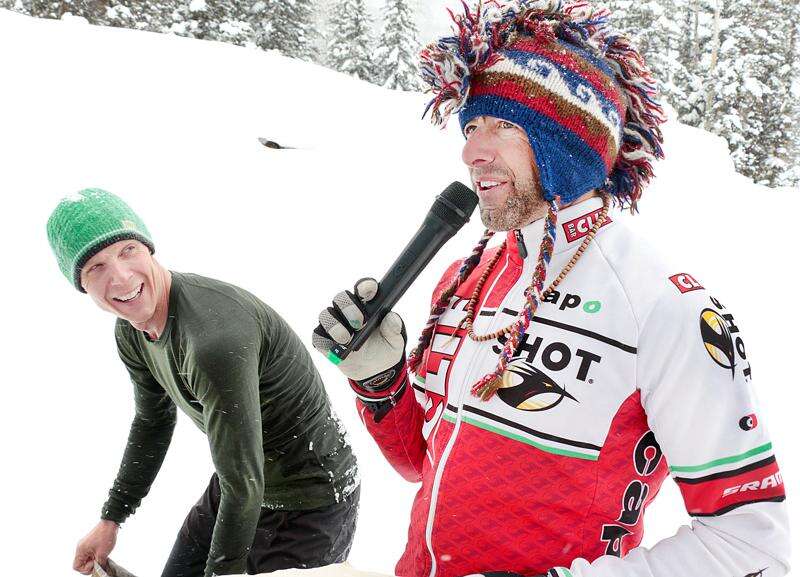 Fresh off 1-2 finish at the uphill/downhill Purgatory Rando Race the previous weekend, father and daughter Steve and Dewachen Ilg kept their Nordic throttle on full send throughout the MLK weekend at the 49th prestigious Chama Chili Ski Classic, leading Durango skiers to several titles.
In the Chama 6K freestyle race, Steve, 59 and Dewa, 14, scored another 1-2 finish, with Steve taking the overall title in 26 minutes and Dewa winning the female division and finishing second overall in 26:47. Another Durangoan, Jack Purcell, crossed third in 28:25.
The next day, the two raced in the classic discipline, and both finished fourth overall. Steve Ilg placed fourth in the 12K in 52:36. Dewa Ilg won the female division again and finished fourth in the 6K classic in 27:28.
Another Durangoan, Anthony Kunkel, also scored a first-place finish at the festival. Kunkel won the 6k snowshoe race by almost seven minutes in 32:36.
Travis Brown, meanwhile, led the local contingent in the 18K freestyle race, placing fourth in 1:02:18.
Martha Iverson, 72, competed in the oldest snow shoe race, winning the women's division and finishing second overall in 1:10:14.
At 10,000-feet elevation, CCSC's venue is an iconic Nordic ski racing festival. It also serves as the second of four races in the Southwest Nordic Cup, which kicked off the festival's two days of freestyle, classic, and wooden ski racing plus snowshoe races.
The event, which historically brings several hundred racers and Nordic enthusiasts, was scaled down this year, but the organizers still offered free ski clinics, costume competitions – this year's theme: Mythology In The Mountains – and other activities for those of free-heeled predispositions.
Next year will be the CCSC's 50th-year anniversary, and race organizers are determined to go big once again.
"I used to race Chama when it was a pivotal race in our high school ski program when I was Dewa's age," Steve Ilg said. "I recall being absolutely enthralled by the huge turnout and variety of racing which suddenly erupted over the course of a weekend on an alpine meadow which wasn't even groomed until race weekend. It inspired me to win the King of the Mountain competition, which mandates racing a 18k freestyle, a 12k classic and 6k snowshoe. It's absolutely beautiful and brutal at the same time! For the 50th, I'm gonna do my best to survive the KOM again next year when my racing age will be 61! I encourage every skier – alpine or Nordic – to come out, compete, participate or cheer cause this event honors the very origins of the art of skiing."
Top-five and Durango results:
18k Freestyle
1. Karl Walcza 56:05
2. Kyle Beling 58:28
3. Laura Spector 1:00:11
4. Travis Brown 1:02:18
5. Molly Hummel 1:10:08
10. Chelsea Farley 1:26:07
6k Freestyle
1. Steve Ilg 26:00
2. Dewa Ilg 26:47
3. Jack Purcell 28:25
4. Fiona Florio 33:21
5. Madalyn Baily 33:41
12k Classic
1 .Karl Walczak 42:18
2. Kyle Beling 44:02
3. Travis Gibson 51:08
4. Steve Ilg 52:36
5. Molly Hummel 53:37
6k Classic
1. Leonard Diego 25:50
2.Levi Gibson 26:20
3. Luke Gibson 26:44
4. Dewa Ilg 27:28
5. Zach Gibson 30:28
26. Richard Bagienski 51:05
34. Jonathan Middleton 1:03:23
35. Haley Weak 1:03:25
6k snow shoe:
1. Anthony Kunkel 32:36
2. Mike Englehardt 39:16
3. Ken Gordon 49:17
4. Daniel Tallon 52:43
5. Lauri Dodge 56:33
8. Martha Iverson 1:10:14