For fourth year, basketball programs host N7 Games to teach residents about Indigenous culture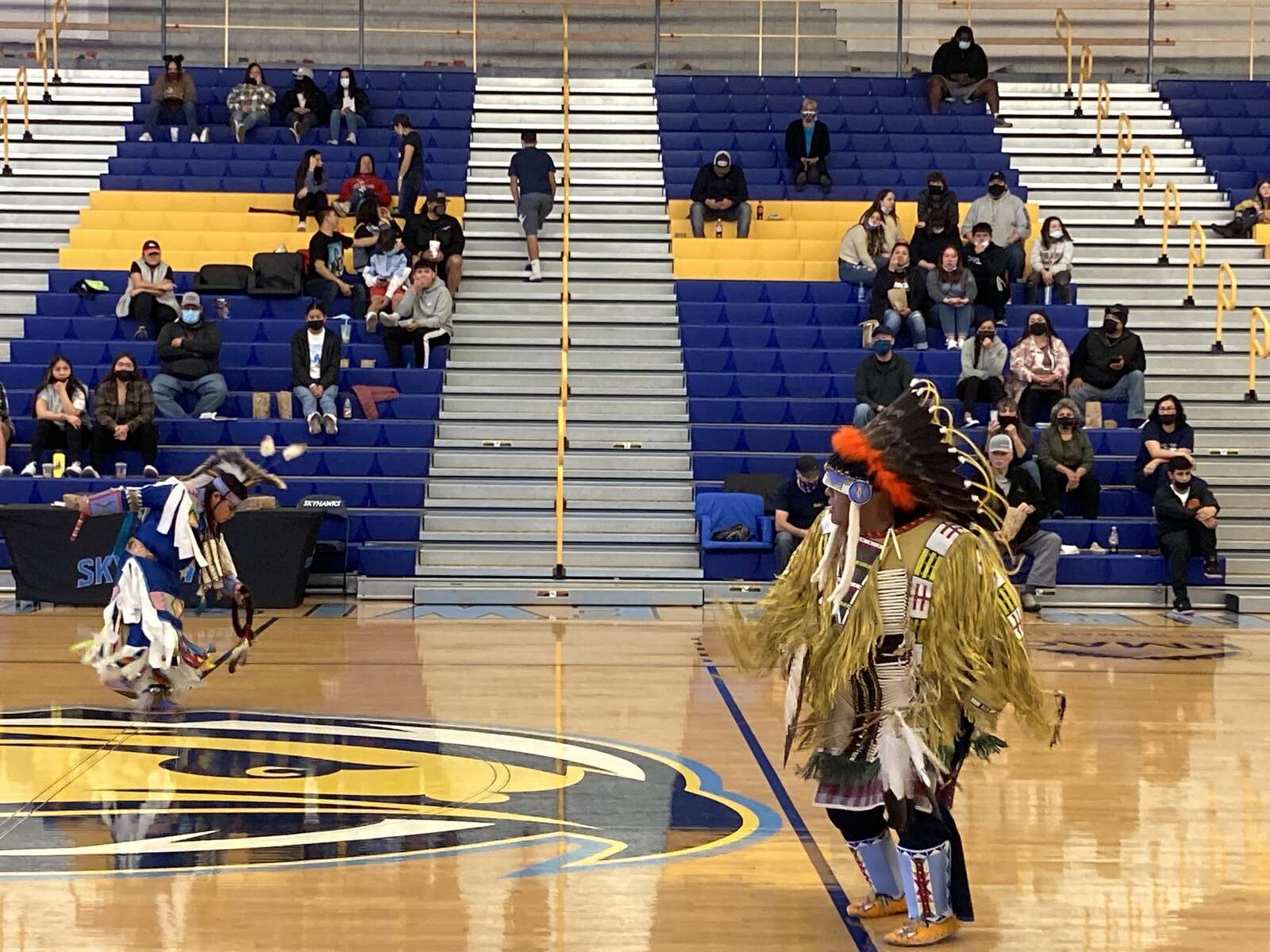 The Fort Lewis College basketball program hosted its fourth annual Nike N7 Games on Sunday to celebrate Indigenous people and their cultures.
FLC's basketball teams wore turquoise jerseys from Nike, which symbolize harmony, friendship and fellowship in Native American culture.
The women's basketball team played at 1 p.m., and the men's team played at 3 p.m. FLC's women's team has four Native American players, Destiny Kessay (White Mountain Apache), Ember Cervantes (Mescalero Apache), Charlize Valdez (Southern Ute) and Tayla Nez (Navajo).
Nike reached out to FLC, as well as 15 other institutions, to host the N7 Games to celebrate Native American Heritage Month.
After being asked by Nike to participate in the games, FLC finds local sponsors and brings together tribal councils and members to attend. The sponsor this year was All Assets Global Management LLC.
"It's amazing to have groups come in and put this out in the community so that people can recognize our tribes," said Johnny Valdez with AAGM. "This was the homeland of the Utes that were removed through the governmental process. The tribes are able to reach out through the institutions to educate their students."
Tribal members who attended the games shared their culture through prayers and dances before the games and at halftime. Members of both the Southern Ute Indian Tribe and the Ute Mountain Ute Tribe attended.
A member of the Ute Mountain Ute Tribe, Reggie Lopez, led dancers while the drum group Catching Eagle played in the background.
"It was an honor dance for everyone that came to this event," Lopez said.
Since its creation in 2009, the Nike N7 Fund has awarded more than $7.5 million in grants to 259 Native American and Aboriginal communities and organizations, reaching more than 500,000 youths. The N7 Fund supports organizations that provide sports and physical activity programming to youths.
FLC women's basketball assistant coach Jason Flores said its N7 Games are not funded by Nike, they're designed to provide outreach for the N7 program and honor Native culture.
He said the N7 Games provide role models for the kids who attend.
"We hope to give kids an opportunity to know that they can be successful, they can have dreams and they can go to college," he said.
Locally, Flores said the N7 program has funded a number of camps for Native youths.
"They'll pay for us to run some camps, so that we're not charging anything," he said.
FLC tries to recruit Native athletes in the area when it can, he said.
"We've always recruited Native American students from this region, and it means a lot to the community," Flores said. "I know that for our players how much it meant to them to have role models when they were growing up."
njohnson@durangoherald.com