Weekend softball series first chance to support Skyhawks in person in 2021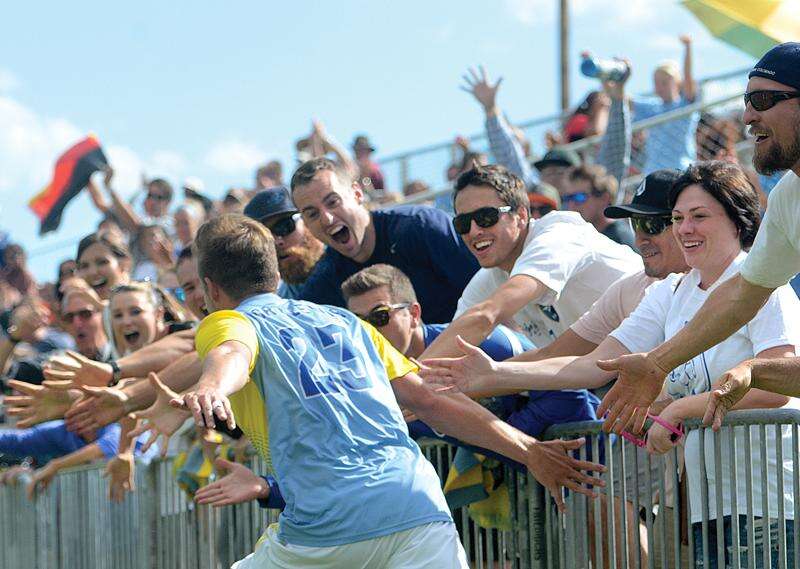 Fans have been cleared to return to outdoor sporting events in La Plata County.
Fort Lewis College announced it would welcome back limited fan attendance as early as this week's home softball series with Colorado Christian University. It will be the first time during the 2020-21 school year, which has been altered by the COVID-19 pandemic, that Skyhawks fans will be able to attend home games.
FLC is also set to begin men's and women's soccer seasons in March after those traditional fall seasons were postponed. Fort Lewis College also will play three spring football games, including one home game April 17 against Western Colorado. Women's lacrosse is also two weeks out from beginning its season.
Volleyball has started its postponed spring season, but FLC still will not allow fans to indoor events at this time.
"We are so excited to finally host fans at our home outdoor contests and provide our student-athletes a normal collegiate experience," FLC Director of Athletics Brandon Leimbach said in a news release. "In conjunction with our local health authority (San Juan Basin Public Health), we feel confident about the transmission rates when outdoors due to the fresh air constantly moving, dispersing respiratory droplets and people less likely to breathe in enough of the respiratory droplets containing the virus that causes COVID-19 to become infected. With that said, it's important for spectators, players and coaches to keep social distance. Wear a mask, use hand sanitizer and ensure you have enough social distance – at least 6 feet – between you and other spectators, whether you're standing, sitting in chairs or sharing bleachers."
FLC softball (0-4) will welcome Colorado Christian for four games with action to begin at noon Saturday and 11 a.m. Sunday at Aspen Field.
Under Level Yellow on the state's COVID-19 on dial, La Plata County is allowed as many as 175 people at outdoor events.
Tickets for FLC games will be general admission and sold on a first-come, first-serve basis. For the first time, FLC will offer an online payment option for fans to secure tickets, while walk-up ticket sales will be available until sold out.
Elsewhere, Durango High School has begun to allow family members to attend sporting events, including indoor games. Each player in uniform for a varsity contest is allowed two tickets each, though no more than 24 fans are allowed for indoor games.
Durango School District 9-R Athletic Director Ryan Knorr said upcoming Season C sports will get at least that same allotment, though he anticipates outdoor sports being allowed to have more fans.
jlivingston@durangoherald.com