Football and soccer also in action
The Fort Lewis College volleyball team rallied to win the last two games against New Mexico Highlands University on Tuesday and take the match, 3-2.
Fort Lewis won the first game, 25-16, but NMHU took control by winning the next two games, 25-19 and 25-20.
With their backs against the wall, however, FLC came alive in game four. Avynn La Rose and Alexis Hobie blocked back-to-back shots to give FLC an early 4-3 lead. Hobie then hammered one of her team-high 18 kills and La Rose followed suit with a kill of her own to extend the lead, 6-3.
After NMHU tied it at 8-8, Payton Harmann snuck one over on the second hit for a FLC kill. Hobie continued spiking balls to the floor while Madi Nash had some big kills, including the game winner.
In game 5, neither team backed down and the two squads were tied at 2, 3, 4, 5, 6, 9, 10, 11, 12, 13 and 15. Cameron Callahan started the game with a kill and found an opening for a dink later. Nash spiked one ball that ricocheted off the ceiling for a point to tie it at 14-14.
With the score tied at 15-15, Nya Sciacca had to be helped off the court. Chailyn Swenson, however, came off the bench and made an immediate impact, blocking a shot to give FLC game point. Nash then ended the contest with another perfectly placed kill. She finished the game with 16 kills and 32 receptions. La Rose led the team with five block assists.
The win was Fort Lewis' first of the year. The team is now 1-4 overall and will next at Metro State on Saturday.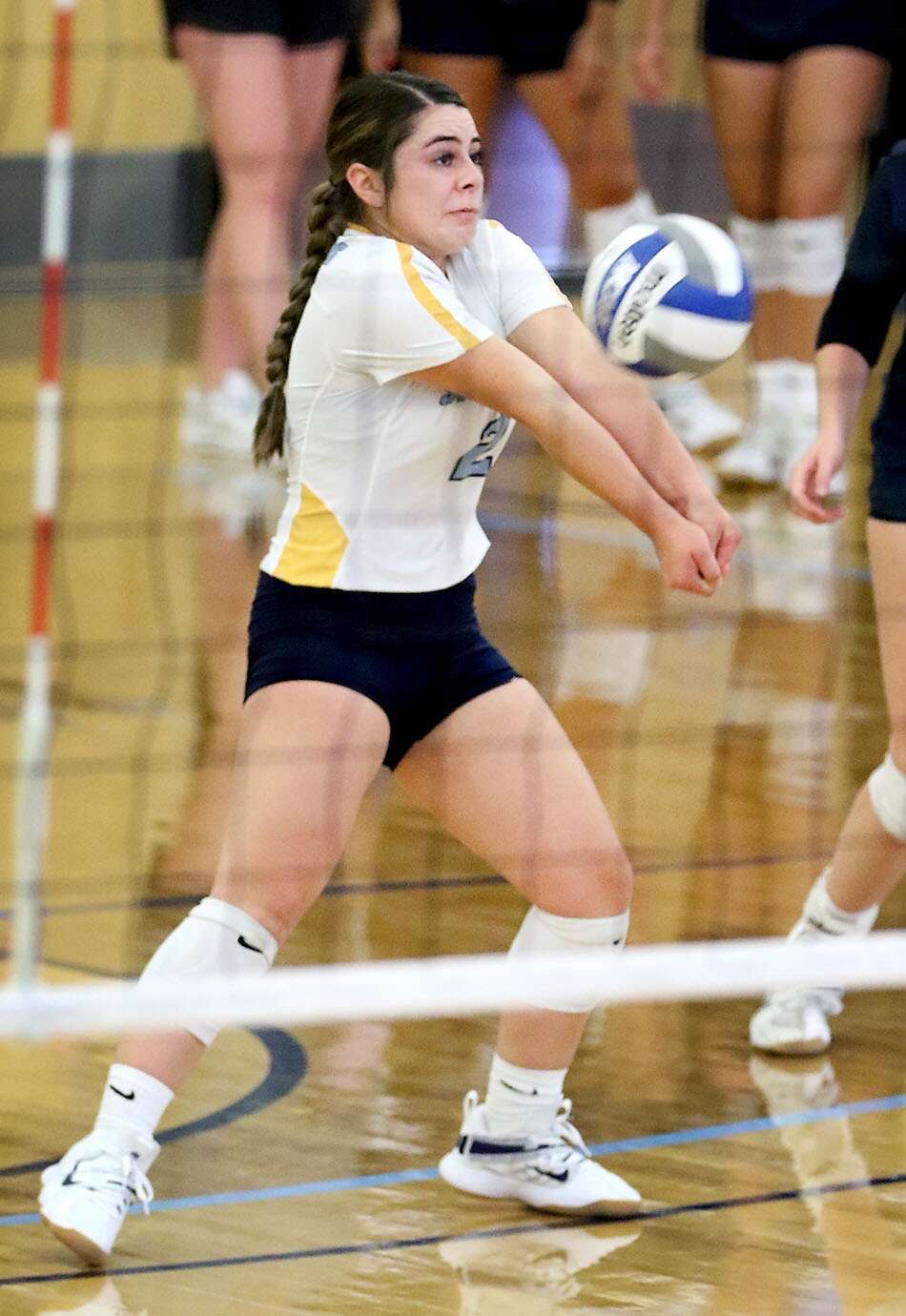 Football hang with Tarleton State early
The Fort Lewis football team was even with division I Tarleton State University after one quarter on Saturday, 7-7. Emmanuel Nwosu scored for FLC, rushing into the end zone from eight yards out.
Fort Lewis was still within a touchdown late in the second quarter when a pivotal nine-point swing shifted momentum into the Texans' favor with six minutes and change remaining in the half. Tarleton got a safety and then put put together a scoring drive that only ate 2:15 off the clock as they started to pull away.
Tarleton State eventually won the game, 55-7.
Next, Fort Lewis will host the No. 7 ranked Colorado School of Mines on Saturday.
FLC women's soccer scores win
The Fort Lewis women's soccer team had a pair of tight games over the weekend. The Skyhawks fell to Texas A&M-Commerce on a last second goal Thursday, 1-0.
On Sunday, however, FLC got second-half goals from Danielle Gonzales and Madyson Barela to score a 2-0 victory over Eastern New Mexico University.
The team was also scheduled to play the University of Texas-Tyler on Saturday, but the game was canceled due to COVID-19 related issues.
FLC will next host Colorado State University Pueblo to start its league play on Sept. 24.
FLC men drop two
The Fort Lewis men's soccer team also played a pair of games, on Friday and Sunday, but came up short in both. FLC fell to the No. 4 ranked Colorado School of Mines, 2-0 on Friday.
On Sunday, FLC played a Regis team that upset Mines earlier in the week. Shots were even and FLC had an advantage in corner kicks, 7-2, but Regis escaped wit a 2-1 win.
The team will look t rebound when it hosts Adams State at 3 p.m. Friday.
colivas@durangoherald.com