Skyhawks split weekend games after falling to CMU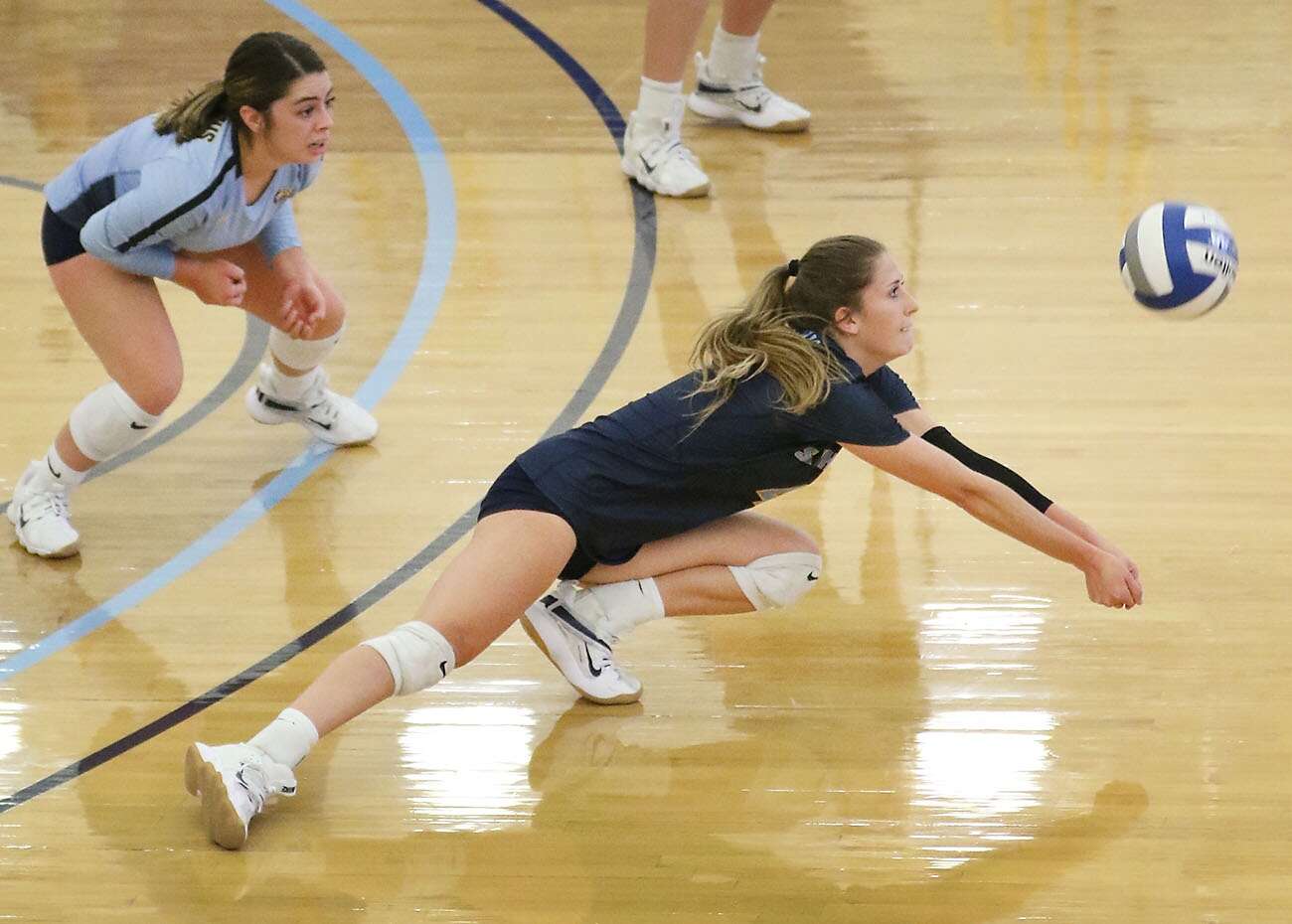 The Fort Lewis College volleyball team got stronger and stronger as Saturday's match against Westminster College carried on in Whalen Gymnasium.
After the Griffins took the first set 25-14, FLC rallied back and won the next three, 25-19, 25-20 and 25-13, to take the match, 3-1.
Natalia Lambos gave FLC a spark in game two with three early kills. Joviana Romero had a kill, and Kamryn Lopez followed up with an ace to put FLC up 6-2. Westminster came back and tied the game at 8-8, but back-to-back kills from Alexis Hobie gave FLC an 11-8 lead.
Westminster tied the set again at 15 points. A kill from Rylee Johnson and a block and two kills from Lambos helped FLC close out the set on top.
In the third set, Hobie got three early kills to help FLC take a 4-0 lead. Romero then added three kills for FLC and later served a pair of aces to help the Skyhawks take a 16-11 lead. Westminster stayed close, but Avynn La Rose made some big late plays for Fort Lewis, getting a kill and a block to help the Skyhwaks take the set.
Lopez also made some nice digs, including a diving one-hander before assisting a kill in the same point. Lopez had 20 digs in the match.
The Skyhawks led the fourth set from start to finish, getting early kills from Lambos and Hobie to build a quick 4-0 lead. Lambos and Hobie both finished with 13 kills in the contest.
Cameron Callahan also spiked a couple balls to the floor, and Romero eventually killed the game-winner.
Lambos and Hobie both had 13 kills to lead FLC against Westminster. Romero added nine kills.
Johnson led the team with four blocks, and La Rose contributed two.
Payton Harmann led the team with 22 assists. Lambos had 17 assists while Lopez had seven. Harmann also had 13 digs.
The Skyhawks were also in action on Friday but came up short against Colorado Mesa, 25-22, 25-16 and 25-17.
CMU hit .288 for the match compared with .080 for FLC. Each team served four aces on the night, but the Maverick's service pressure was a difference-maker from start to finish, keeping the Skyhawks out of their system for much of the match.
After the weekend splits, Fort Lewis is now 3-9 overall and 3-5 in the RMAC. Westminster is 3-13, 1-4 and CMU is now 11-4, 6-2.
This weekend, FLC will play at Colorado State University Pueblo (12-4, 6-1) on Friday and at the University of Colorado Colorado Springs (4-7, 1-4) on Saturday.