IHS hosts perennial playoff contender in Week 1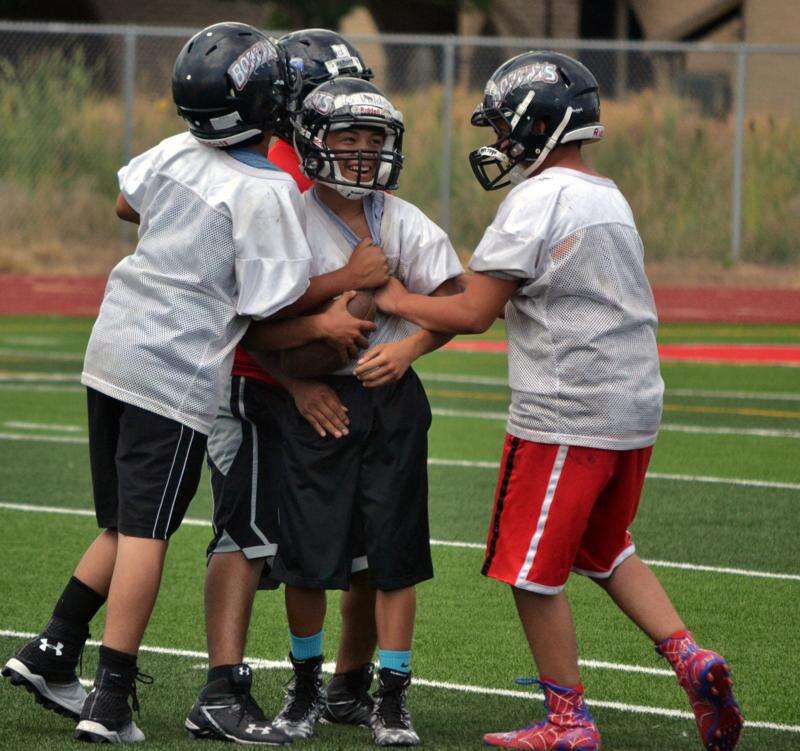 New Ignacio High School head football coach Alfonso "Ponch" Garcia might be the most nervous person on the field when the season opens Friday.
The former Durango High School and Fort Lewis College do-it-all receiver will make his Colorado high school 11-man football head coaching debut when the Bobcats host Hotchkiss at 7 p.m. Friday in Ignacio.
"I was nervous when I took the job," Garcia said. "Of course I'm going to be nervous, I think I'm going to be more nervous than the kids. It's a natural thing for me to do."
At least some of that concern is sure to come from the opposing sideline.
Hotchkiss has qualified for the postseason in seven consecutive years, a stretch almost mirroring Ignacio's own playoff drought.
The Bobcats last reached the playoffs after the 2009 season.
IHS opened last season with a 32-14 loss in Hotchkiss where the Bulldogs rumbled for 253 yards on the ground led by 90 from Wade Katzdorn, a running back who is back on this year's team as a junior.
More than anything, Hotchkiss played with a punishing style that knocked the Bobcats off the line.
"They're really aggressive. They have a fast-paced game," said IHS senior tight end Austin McCaw, son of Ed and Kelly McCaw. "We've been preparing for that on defense, so we'll be ready."
It's a style the Bobcats hope to emulate in 2015.
Garcia scrapped Ignacio's spread offense from recent years and went to the veer, a run-dominated offense suited for small-school play.
"We don't expect to push them over. We've gotta come in there and work," said IHS senior quarterback Zach Weinreich, son of Francesca and Ian Weinreich. "They hustled better than we did last year. They had fire. Everything that we're trying to get right now, they had."
The mental makeover also will come with a slew of new faces for the Bobcats.
After a 1-8 season last year, star quarterback Adison Jones graduated, and several key players from the 2014 squad elected not to play football, including basketball stars Wyatt Hayes, Nick Herrera and Anthony Manzanares.
Weinreich will take over at quarterback, and the Bobcats will look for new faces to step up at the skill positions.
Garcia's biggest change, though, may be in how he approaches games like Friday.
"For us, we need to try to compete with them," he said. "I'm more into the process than the outcome. When I teach this (mentality), the outcome will take care of itself."
kgrabowski@durangoherald.com
Who: Hotchkiss at Ignacio
What: high school football
When: 7 p.m. Friday
Where: Ignacio High School
Listen Live: KSUT 90.1 FM
Twitter: @kylegrbwsk