Marina Zimmerman said Republican Party needs to move past QAnon, voter fraud
Local Republican Marina Zimmerman is the lone GOP candidate running against incumbent House Rep. Lauren Boebert in the 2022 midterm elections with hopes to advocate for the working class and in the nation's capital.
Zimmerman, a longtime crane operator in Arboles, was inspired to run to help bridge the deep partisan divide, bring her blue collar background to Washington and bat down conspiracy theories within her own party, she told The Durango Herald in an interview.
"Our government has become dysfunctional over time," Zimmerman, 63, said. "It's become so partisan and so bitter."
Zimmerman, who was born in Germany and grew up in Texas, attended Fort Lewis College as an adult and graduated in 2008 with a bachelor's degree in political science. As she completed her degree, she continued to work in the construction industry, interned for former Congressman Ken Salazar and has worked with the Durango City Council and La Plata County commissioners.
"I did put a lot into getting my education," Zimmerman said. "So I do have critical thinking skills. I do have the ability to foresee problems and work together with people to create solutions."
Zimmerman also holds an associate's degree in the legal field and is currently working toward a Masters in Business Administration in project management from Louisiana State University.
As her campaign has kicked off, Zimmerman has been fundraising, traveling throughout the 3rd Congressional District and connecting with residents at different events. In her conversations with constituents, she said many are disappointed with Boebert's performance in Congress.
"They all say the same thing – that they just want this to stop. They just want this whole circus to stop," Zimmerman said.
Boebert is not serving her district, Zimmerman said, but instead "working for herself."
"She's just all about QAnon, and conspiracy theories, and political theater," Zimmerman said. "It breeds so much hate and discontent. I don't think she cares to do anything else."
Boebert and other GOP lawmakers have publicly expressed support for the conspiracy theory QAnon, which is a viral pro-Trump phenomenon that encompasses many conspiracies about the COVID-19 pandemic, Black Lives Matter and the 2020 presidential election.
The continued denial of election results and other conspiracy theories within the GOP is "disheartening," she said.
"It's not who we are. To me it's just unbelievable, and it's jaw-dropping," she said.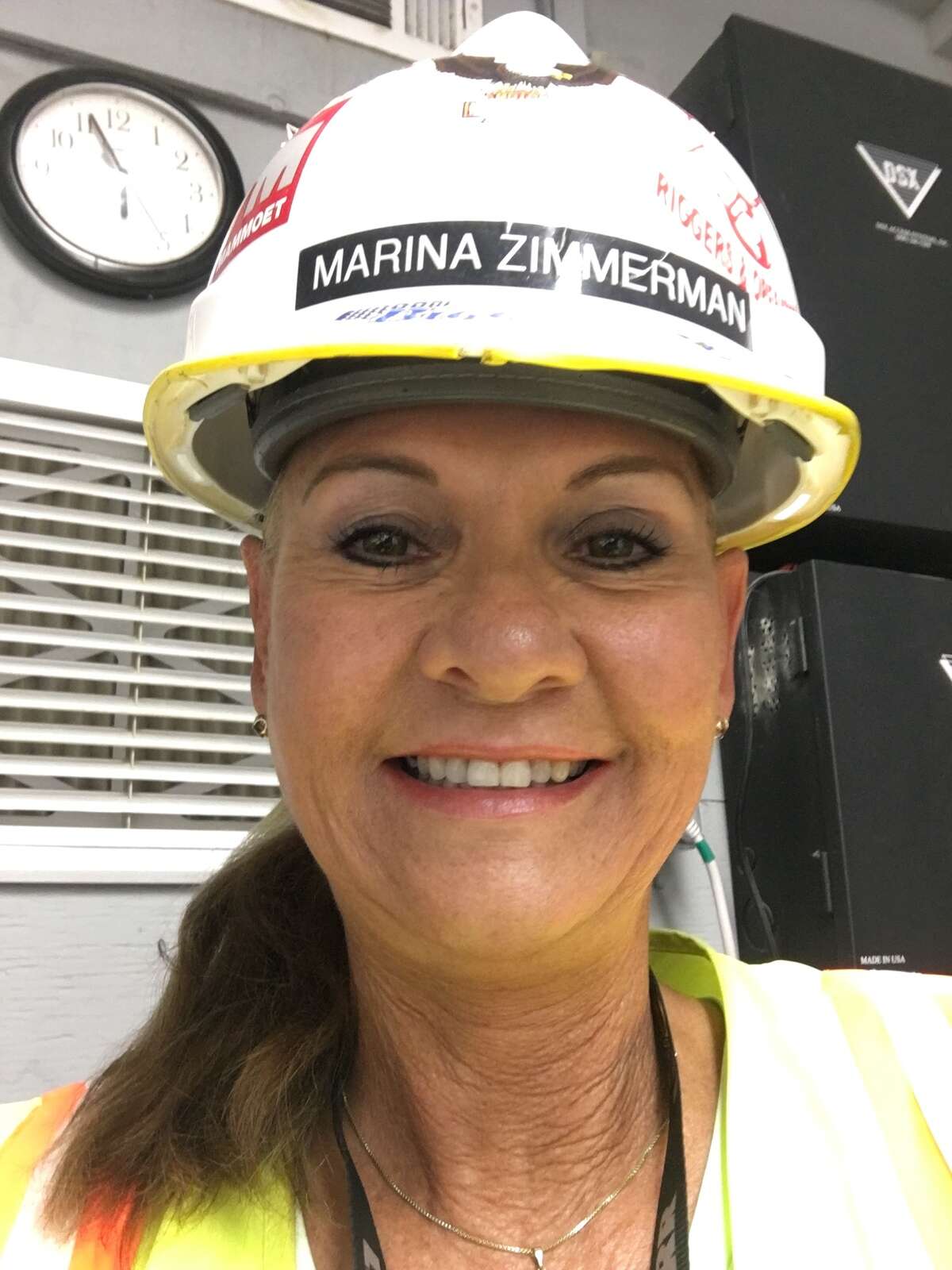 At the same time, Zimmerman said the party has made "great strides" in recruiting a more diverse pool and supporting women. But there is much work to be done, she said, especially in collaboration within and across party lines.
"We need to get back to being willing to roll up our sleeves and work together with competitive ideas so we can create solutions," she said. "I just don't see it happening."
If elected, Zimmerman said she would bring the blue collar perspective to Congress, which is an often-forgotten outlook.
"I feel like I can connect with most of the people in CD-3, having a working background," she said.
Forest health programs and wildfire prevention are other high priorities for Zimmerman, who notes the region has experienced record-breaking scorching years. Smoke from fires in neighboring states has also affected the air quality in the area.
Expanding affordable housing options, especially in the 3rd Congressional District, is another essential focus for Zimmerman. La Plata County home prices are surging upward for different reasons, including a lack of home supply and a national migration from urban centers to rural areas.
Zimmerman said she has faced pushback from Colorado GOP Chairwoman Kristi Burton Brown, who urged her to drop out of the race during a Zoom call and to instead run for a seat on the state Legislature.
She said Brown worked as lead policy adviser during Boebert's campaign.
"She (Brown) was really pushing hard for me to drop out," Zimmerman said. "I believe that it's because she's biased toward Boebert because they're friends."
But Colorado GOP Executive Director Joe Jackson said that is not the case, and it is common practice for the chairwoman to advise interested parties as to which races are most viable and in need of candidates.
"I want to be clear. Kristi did not tell Marina not to run for Congress in CD-03," Jackson wrote in an email to the Herald, which was also sent to The (Grand Junction) Daily Sentinel. "Kristi offered Marina GOP data center access and has treated her as we would any other candidate running for office in a Republican primary."
Zimmerman shared emails with the Herald between her and Brown, but none explicitly advised Zimmerman to drop out.
Kaela Roeder is an intern for The Durango Herald and The Journal in Cortez and a 2021 graduate of American University in Washington, D.C.