Governor wants to jump-start Colorado's economy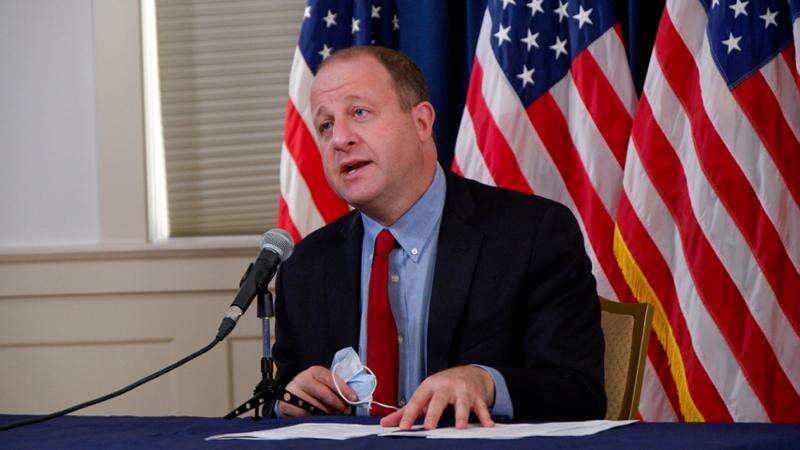 Colorado has a "once-in-a-generation opportunity," Gov. Jared Polis said, and it lies within his billion-dollar economic stimulus proposal to help the state rebound from coronavirus.
"This billion dollars will really, I think, reflect on this Legislature, on me, on the state, on all of us. It's a one-time opportunity that no recent Legislature has had," Polis said Thursday night during a virtual event hosted by The Colorado Sun, where the governor and four state lawmakers presented their "big ideas" ahead of the resumption of the 2021 legislative session on Tuesday.
Polis pitched his stimulus as an opportunity to breathe life back into the economy after a yearlong pandemic that has put hundreds of thousands of Coloradans out of work and brought sectors of the economy to a standstill. The stimulus, he said, also is intended to help Colorado "catch up" on long-standing needs like transportation, infrastructure and community-development projects.
"As we look to bolster our economy and rebuild, we want to see how we can build back even stronger. These stimulus proposals aren't just the right thing to do, but the right thing to do for our legacy and the future of Coloradans," Polis said.
The Democratic governor, who is three years into his first term, first unveiled a $1.3 billion stimulus plan in November. His administration said then that it would create 15,000 jobs and boost the state's economy by 11% over current projections.
State lawmakers, however, have questioned the scale of the spending package, which pulls from the state's reserve savings and depends on projections from his administration that the state will make a quick economic recovery. Legislative economists, meanwhile, are projecting a more cautious recovery.
Polis argued Thursday that dipping deep into the state's coffers now will jump-start the economy faster, and also the tax revenue that feeds the state budget long-term.
The Colorado Sun is a reader-supported, nonpartisan news organization dedicated to covering Colorado issues. To learn more, go to coloradosun.com.