Officials underline importance of not missing routine shots during pandemic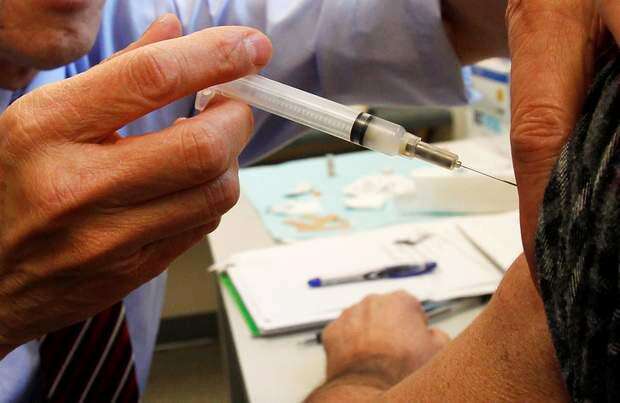 FARMINGTON – Public health officials are warning parents not to miss crucial routine vaccines for students despite school closures and worries about the coronavirus. One local clinic is offering vaccines free through the state's immunization program.
The statewide "Got Shots?" immunization campaign has partnered with a local clinic, Farmington Community Health Center, to offer the special immunization clinics in San Juan County.
Kathy Kunkel, Cabinet secretary of the Department of Health, said COVID-19 is a great example of why vaccines are important.
"While we don't have a COVID vaccine yet, we are able to protect families and children against many diseases with safe, effective immunizations," she said.
Although students may be going back to schools in online or hybrid models, children are still required to be up to date on immunizations for schools, Kunkel said.
"I encourage all New Mexico parents to take advantage of the upcoming clinics," Kunkel said.
For the clinic, parents need to bring their child's shot record and Medicaid or private health insurance card. Parents are still asked to bring proof of insurance even though the immunizations are provided at no cost to them.
With additional social distancing and safety precautions for COVID-19, there will be additional procedures in place, like waiting in the car until it is their turn.
The push by the state of New Mexico to vaccinate school-aged children comes as the World Health Organization and the United Nations Children's Fund warned of a decline in the number of children receiving vaccines because of disruptions in delivery and immunization services available during the COVID-19 pandemic.
A study released July 15 by the two health organizations showed a decline in the number of children completing the three doses of diphtheria, tetanus and pertussis (DTP3) vaccines. The organizations said it was the first time in 28 years they had seen a decline.
Colorado has a similar campaign to encourage parents to stay up to date on their child's vaccinations.
The Colorado Department of Public Health and Environment, Immunize Colorado and American Academy of Pediatrics Colorado have partnered on a social media campaign.
"As a result of the COVID-19 pandemic, we know that providing pediatric care for children comes with new challenges, including combating the virus itself while still addressing ongoing child health-related issues among patients," Immunize Colorado says on its website.
The coalition estimates that about 603 children in Colorado were hospitalized with a vaccine-preventable disease in 2018.
According to the New Mexico Department of Health, 37 private practices, public health offices and community health centers decided to participate in the three-week event.
Farmington Community Health Center is offering the immunization days from 8 to 11:30 a.m. Aug. 4, 1 to 4:30 p.m. Aug. 6 and 9 a.m. to 1 p.m. Aug. 8.
lweber@durangoherald.com