Russell Hill, 62, was rescuing his dog from swift-moving waterway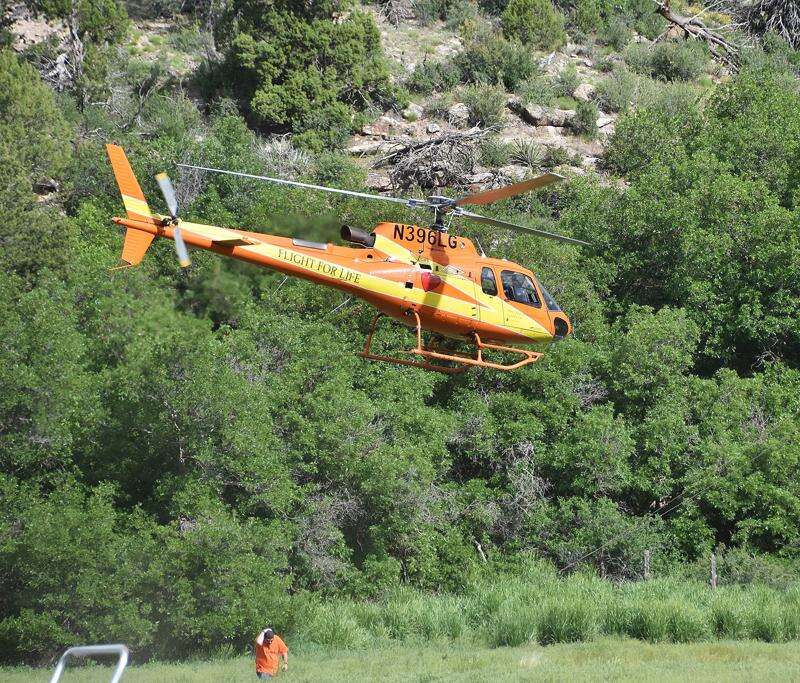 La Plata County resident Russell Hill, 62, died Saturday after falling while crossing a river in La Plata Canyon.
Deputies with the La Plata County Sheriff's Office responded to the area, along County Road 124, after a call came in at 12:38 p.m. The initial report contained information that an avalanche had trapped two people in the canyon.
Instead, deputies found that Hill had fallen and hit his head.
County Coroner Jann Smith said an autopsy is scheduled for Wednesday, but that it appears his death was caused by the blow to his head, which hit a rock.
Bystanders, one of which was reportedly hiking with Hill, performed CPR on the man as rescuers arrived. Flight for Life flew Hill to Mercy Hospital, but Smith said he was already deceased upon arrival.
According to reports given to Smith, Hill was walking his dog in the canyon when the dog fell into a swift-moving body of water. The dog was subsequently swept over a waterfall.
Hill and his companion scrambled down to rescue the dog, but found it deceased. It was while crossing the river on his way back to the trail that Hill slipped, fatally injuring himself, Smith said.
According to Animas Surgical Hospital spokeswoman Karis Morrall, Hill had retired in October after 17 years at the facility. He was one of the first physicians to staff the emergency room after the department opened in 2005.
"He was a calm, steady, stoic mainstay in our ER, and he touched the lives of so many in Durango," Morrall said in an email to The Durango Herald. "We're grateful for his services to our patients, to our medical staff, and to our community. Dr. Hill will be missed by so many in our Animas Surgical Hospital family."
rschafir@durangoherald.com