The Ice Fire west of Silverton experienced no growth from Friday to Saturday, holding steady at nearly 600 acres and reaching 45% containment.
Weather forecasts call for dry and breezy conditions Saturday with increasing chances of precipitation. The San Juan Mountains could see as much as 12 inches of snow by Tuesday, the first precipitation in the area since September. Storm fronts often bring gusty winds, which can exacerbate fire conditions, according to a San Juan National Forest news release.
"We are cautiously optimistic with how the fire is holding, but we will be monitoring closely as the storm front moves in," said Brad Pietruszka, incident commander with the San Juan National Forest.
The last time precipitation hit Southwest Colorado was in early September after a multiday storm blanketed the San Juan Mountains with a dusting of snow and brought rain to Durango.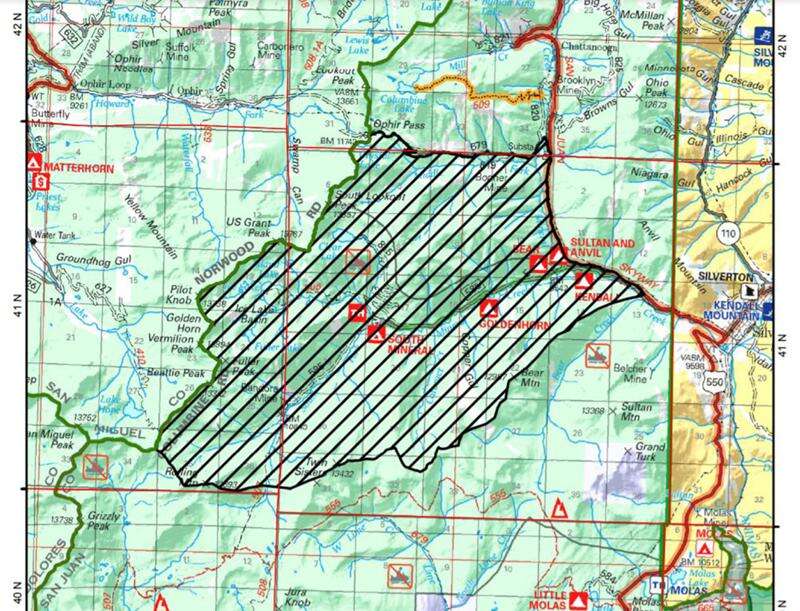 Since then, it's been bone dry, underscoring a prolonged drought in the region. Come Sunday, precipitation is expected for the high country and possibly Durango.
Fire crews are removing supplies and materials ahead of the predicted winter weather. Saturday, operations also focused on erosion control along fire lines and chipping slash resulting from fire suppression activities.
Falling trees and rocks are still active hazards within the fire area, so Ice Lakes Trail and South Mineral Road will remain closed to allow firefighters to work. U.S. Highway 550 and Ophir Pass are open.
The San Juan National Forest area closure prohibits the public from going in, or being upon, all forest land in the Mineral Creek watershed. The closure includes all forest lands bounded on the north by the Ophir Pass Road and south to the southern ridge above South Mineral Canyon, including Rolling Mountain, Twin Sisters and Bear Mountain.
Fire danger remains very high and Stage 1 fire restrictions are in place on the San Juan National Forest.
"Visitors are encouraged to practice extreme caution and be careful with anything that might start a fire," the news release said.
smullane@durangoherald.com