Three Bobcats finish in double figures in regional championship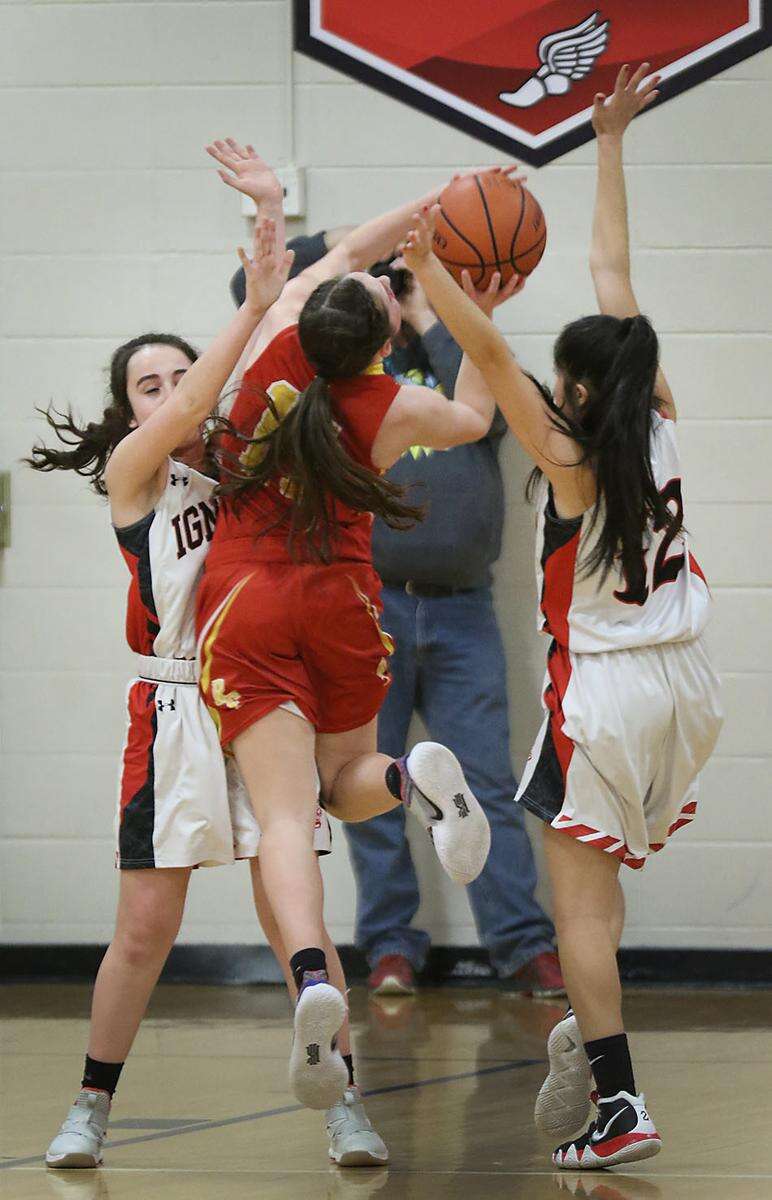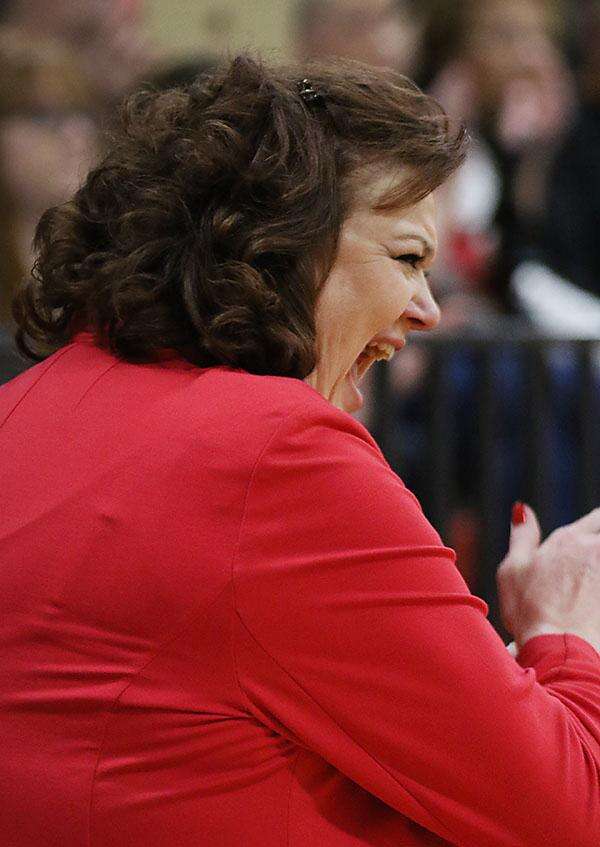 IGNACIO – Ignacio High School's Jayden Brunson was feeling it from 3-point range in the first half of Saturday's Colorado High School Activities Association Class 2A Region 8 championship game against No. 9 Rocky Ford in Ignacio.
Brunson hit four of Ignacio's five 3-pointers in the first half, and she led the Bobcats with 16 points. Behind her effort and potent defensive play, Ignacio booked its spot in the state tournament's Great 8 with a 43-28 win.
Three Bobcats finished in double figures Saturday afternoon, as senior Larissa Gallegos scored 10 points, while Charlize Valdez also had 10.
The Meloneers (21-3) were led by junior Abi Snyder who scored a game-high 18 points, and recorded her 1,000th point earlier in the game. Nevaeh Rodriguez finished with five, and Meghan Saltzman was held to just three after she put up 15 in Friday's regional semifinal win against West Grand.
For Ignacio High School head coach Justa Whitt, the win showed how diverse the offense can be, as six different players scored in the win.
"They came out fired up and ready to play," Whitt said. "We had a team breakfast this morning, got our heads right and that really helped us to really tackle them today. ... We had different girls step up today, and Jayden was hot early on. Rocky Ford's coach told me that we were so hard to scout because we have so much diversity, and it's hard to keep all of us in check."
It was slow start to open the first quarter, as each team totaled four points in the opening six minutes. Brunson rattled home her first 3-pointer of the game on the left wing to make it 5-2 IHS after the opening quarter.
In the second, Rocky Ford's offense was plagued by turnovers and Ignacio's constant defensive pressure. The Bobcats forced a number of turnovers that turned into points. Rocky Ford head coach Mark Henson thought the Bobcats' aggressiveness played a significant factor in the Meloneers' inability to score in the first half.
"Ignacio's defense was tough," Henson said. "Every one of those girls was out there were actively moving. They were quick to the ball and were aggressive. Put it this way, I don't think there's a team in the state that's not going to feel the pressure from them offensively, so there defense is great."
The Bobcats opened the quarter on a 7-0 run that was highlighted by a 3-pointer from Valdez. IHS stretched a 12-2 lead into its largest of the game at 21-6 late in the second quarter. It came after Brunson buried her third 3-pointer of the quarter. She added two more free throws, and Igancio went into halftime with a sizable 23-10 lead.
"From last night, I wasn't starting off looking at my shot," Brunson said. "I just came out today and was practicing before the game. I know how to shoot the ball. There were a few times where i wasn't even looking at the basket and I didn't want to shoot it at first. But I knew that to execute the offense and to get everything rolling, as long as I squared up my feet, focused in and shot the ball, I knew I could make them."
Rocky Ford would not go quietly, as it began the second half on a 12-1 run to cut the deficit to just two, at 24-22. Snyder made a straightaway 3-pointer, and on the next possession, she waltzed past two defenders for a baseline layup with just over two minutes left in the quarter. The Bobcats had to look to their bench after senior captain Makayla Howell picked up her fourth personal foul with just under seven minutes left in the third.
"We couldn't quite figure out an offense that worked for us," Snyder said. "With the high pressure and our posts weren't able to get enough touches down low, it was a lot of guessing. Still, we did a good job of getting back to what worked well in the second half, but it was just a bit too late. ... The fact that we had such a great season and we're returning everybody, it makes us really excited for next year."
Valdez answered the call on a personal 5-0 run to end the quarter, as she made her first 3-pointer of the second half, and also hit a jump shot. Ignacio led 29-22 after three quarters.
"The biggest thing that was going through my mind was to stay calm," Valdez said. "Being the point guard, you've got to set the pace for everybody. If I got too excited, so would the rest of the team. I was trying to really keep calm, and the guards were trying to stay together and really communicate on that. I was trying to call out the plays loudly so that we could execute our offense and not rush anything."
Ignacio's run continued early into the fourth quarter as the Bobcats scored the first seven points, including a game-breaking 3-pointer by Gallegos to put IHS up by 14 at 36-22 with 5:44 left. It prompted Mark Henson to spend a timeout.
Ignacio's defense continued to create havoc, as the Bobcats turned more turnovers into points. Howell had a nice assist to a streaking Avaleena Nanaeto for a timely layup with under minutes left. Ignacio was able to empty its bench, as every player got play time in the closing seconds.
When the buzzer sounded, for Howell, it was a completely different reaction than last year's buzzer, when Ignacio lost in overtime to Wray on the same floor. After final celebrations, both Ignacio boys and girls teams were able to cut down the nets, similar to the NCAA March Madness tournament tradition.
"I think our main thing was that we were focused on playing as a team," Howell said. "We are our biggest enemy and when we don't play as a team, that's when we let other teams beat us. We have to remember that we are a family, and I think that's important. None of us gave up on each other. ... We've never cut down the nets, so that was an amazing feeling. It was great to have both the boys and girls teams do it because we both made it to state this year."
Ignacio will find out its Great 8 opponent when the bracket is released Sunday. The Bobcats will ride a 15-game winning streak into the state quarterfinals Thursday at the Budweiser Events Center in Loveland.
bploen@durangoherald.com