Denim and Diamonds Gala will help pay for a summer reading program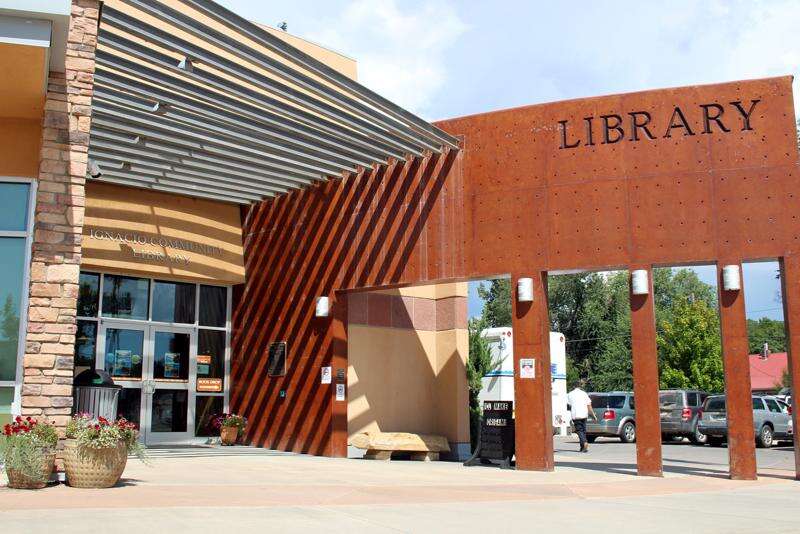 The Ignacio Community Library will hold an inaugural gala fundraiser from 6 to 7 p.m. Jan. 27 to raise money for its summer reading program.
"Libraries are not just about books anymore," said Dorothy Williams, the library's service desk manager. "We do arts and crafts and block parties and Cinco de Mayo celebrations. We have a lot going on at our library."
Despite the name of the event, those who want to attend are not expected to wear either diamonds or denim, though Williams jokes that she would like gala goers to show up with both.
"I tell people, 'You can wear the denim, and if you'll bring me some diamonds, that'd be great,'" she said. "But really, it's just a nice excuse to dress up."
The fundraiser will include a silent auction, and many artists and authors have donated to the event, including fantasy painter and writer Lori Preusch; jewelry designer Betsy Bracken; painters Russell Box Sr., Mariah Kaminsky and Shalina Luna; and Southern Ute author and poet Tanaya Winder. Cowgirls Wholesale Outlet will also donate jewelry. Event goers can expect to bid on all of the books, jewelry and paintings, as well as pottery and glass sculptures.
The fundraiser's organizers have also booked musician Adam Swanson, a world-renowned pianist, as the night's entertainment.
"Adam Swanson will be playing at the gala, which we're so excited about," Williams said.
There will be a $35 cover charge for the fundraiser, which will include alcohol and food. Children are also invited to attend the first-time event at the library.
"Children are allowed, but obviously you need to be 21 to drink," she said.
Williams hopes the Denim and Diamonds fundraiser will bring in much-needed money while providing the town with something to do on a cold winter night.
"We're going to have a lot of fun," she said. "It's going to be the social event of the year. Well, at least for Ignacio."
molsen@durangoherald.com
An earlier version of this article erred in saying White Rabbit Books and Curiosities was donating books to the event.