'All of a sudden, a place that felt so friendly and beautiful and challenging can feel really big and scary'
SILVERTON – Search and rescue is a demanding job that routinely tests rescuers' physical endurance and mental fortitude. The field, mostly dominated by men, isn't always the most welcoming environment for women. But the women who volunteer at San Juan County Search and Rescue find it is among the most rewarding experiences they've ever had.
Silverton Medical Rescue combines its EMS and San Juan County Search and Rescue teams. The hybrid team consists of 34 volunteer and a dozen full-time or part-time staff members. The ratio between men and women is nearly evenly split, said Tyler George, director of Silverton Medical Rescue and San Juan Search and Rescue team leader.
He said almost 75% of the team's rescuers who respond to search and rescue calls in San Juan County are women. He has been around search and rescue in various capacities for a long time – his uncle was "the first paramedic in Silverton" and his father worked in EMS and search and rescue. But he hadn't served on a team so evenly split between men and women until now.
Melissa Flynn, who joined San Juan County Search and Rescue in 2020, said it feels "great" to be a woman on the team because she isn't treated differently than any of her colleagues.
"Everybody, all of us, make sure that we're just as capable as the others," she said. "And it's felt really good to be treated with respect and equality. You don't always get that everywhere you go, especially as a female in the EMS world or the search and rescue world."
She is also studying nursing and said helping people has always been a goal of hers.
Hannah Green, who is a professional endurance athlete and joined San Juan Search and Rescue last year, said it helps that everyone in Silverton is so welcoming and willing to check in on rescuers to make sure rescuers are doing OK.
"That's both the beauty of our team and our community," she said. "... I feel like that's very rewarding to have so many strong females."
Strength, regardless of one's sex or gender, is vital to being a successful rescuer in the San Juans. Strength and determination, George said. The mountains that cocoon the town of Silverton are stunning, but they are also perilous.
The gnarliest terrain in San Juan County
The Weminuche Wilderness, probably the most difficult and hard to access terrain in San Juan County Search and Rescue's service area, is full of "steep, rocky peaks and chossy, loose rock," Flynn said.
Access trails leading to the base of peaks in the Weminuche Wilderness are 10 to 20 miles long and full of elevation gains and losses, she said. Getting to the base of a peak just to survey a situation could take an entire day.
Accessing the Weminuche Wilderness is easier when a helicopter is available for an airlift, but that's not always the case – the weather changes every 10 minutes, George said. Sometimes, rescuers have to go in on foot with ropes and climbing gear to navigate the gnarliest terrain in San Juan County, Flynn said.
Erin Laine, a professional mountaineer guide San Juan County Search and Rescue member since 2020, said the ruggedness and remoteness of the mountains are why she lives in Silverton. But although the mountains often feel friendly, they can quickly become intimidating based on the mission at hand.
"All of a sudden, a place that felt so friendly and beautiful and challenging can feel really big and scary and rugged and hard," she said.
ATV rollovers are the most common incidents rescuers respond to, Flynn said. They frequently occur on the sides of roads, but with hundreds of miles of isolated roads within San Juan County Search and Rescue's service area, even common calls can require a lot of time and effort to respond.
Rescuers respond to any reported rollover on U.S. Highway 550 or any car or vehicle crash between Purgatory Resort and Red Mountain Pass, George said.
Other calls involve lost or injured hikers, snowmobile accidents, medical emergencies such as broken insulin pumps, and, most dangerous, avalanches, he said. He has noticed that isolated lower leg injuries have become more common in recent years for hikers and overnight campers, particularly in summertime.
Guilt, grieving and self care
Flynn, Green and Laine were all attracted to search and rescue work because of their adoration for mountain life and outdoor recreation. But like the mountains themselves, the line of duty is etched in peaks and valleys.
Search and rescue missions for missing persons aren't always successful. And team members never forget an incident, Flynn said.
When thunderstorms, hail and forecasts of flash floods impeded the search for 22-year-old Daniel Lamthach of Salt Lake City, who went missing in the area of Molas Lake on July 17 after embarking on a day hike, the three women pressed forward in their search for him despite the growing danger, said DeAnne Gallegos, spokeswoman for San Juan County.
The emergency management office announced in early August that San Juan County Search & Rescue called off its search for Lamthach because of the treacherous weather conditions. He has yet to be found, but he is also not forgotten.
Flynn said she and the others still talk about Lamthach and other unresolved cases. They bounce ideas off each other, wondering where he could have gone.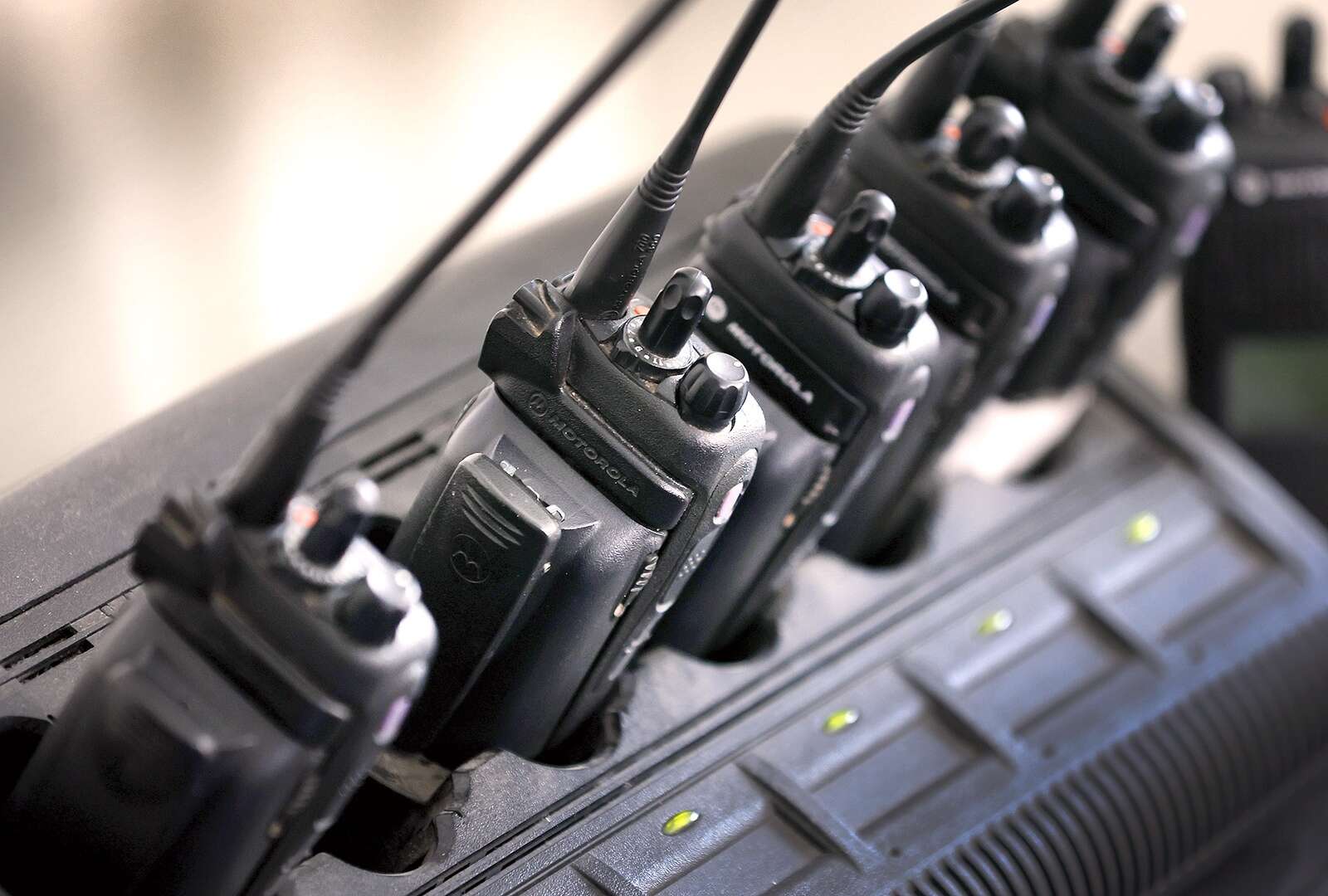 "Of course it's heavy and hard," Laine said. "You can only imagine what everyone involved must be feeling."
Laine's first rule of wilderness medicine is "do the best you can with what you have." She said that has become her mantra.
Green said she has been on missions where she felt overwhelmed with all the possibilities of what could have happened to their missing person.
It isn't easy to let go of unsuccessful searches, Flynn said. Sometimes she carries guilt because she couldn't find someone. But San Juan County Search and Rescue offers strong support services to help members find closure.
George said many EMS people, including his team, adopt the mantra, "It's not your accent."
"You're there to do good. You're there to do anything you can, everything you've been trained to do. To use any skills that you have," he said. "... We've got the highest contiguous mountains in the lower forty-eight states. They're wild and rough. You just have to remember that you're there to help. You can only help so much, and at the end of the day it's not your fault."
Laine said search and rescue has provided some of the most rewarding experiences and hardest times of her life. Having support structures in place is key to coping with the tribulations of mountain missions. For her, that means having supportive friends and an understanding therapist who knows what she needs to grieve after a tough call.
Awareness of one's own limitations is also necessary, she said. There are times when a team member isn't ready for field work and it's important for everyone to understand that.
Green said her first mission taught her the importance of checking in with herself and her friends. She said finding a missing person alive is rewarding and is a much happier ending, but every incident is equally important.
San Juan County Search and Rescue pays for a variety of resources for its team, including stress-related injury courses and free therapy sessions.
Success and rewards
Difficult missions, both through physical demands and disappointing conclusions, take their toll on rescuers. But there is plenty to appreciate about the work. Flynn said whether they keep someone safe, bring someone back alive, or recover a body to bring home to a family, there are rewards in all aspects of search and rescue.
"Even if it doesn't necessarily have the outcome that we would like, I think just knowing that we gave all of what we had to try and help somebody is the reward of this job," she said. "It is cool when you're able to use all of these skills that you train for. So when you have a mission, does that involve the rope work or the train and the helicopter? ... It's cool to see everything come together."
Flynn said she finds joy in being someone's "shining light" in their darkest hour. She said she has a "fairly bright energy" around people and likes caring for others, so search and rescue complements her nursing studies because it pairs her outdoor skills and fitness with her nurturing side.
Laine said she built much of her mountaineering skill set through the "selfish" pursuit of personal fulfillment, but she finds the opportunity to put her skills to use helping others rewarding.
"Maybe someone goes home to their family who wouldn't have," she said.
George said he has been on the receiving end of search and rescue missions and he appreciates that there are people willing to volunteer their time to help people lost in the wilderness. And the camaraderie that develops among team members is one of the best feelings.
"When you finally get done with a real difficult call or some of these really hard ones where you have multiple fatalities, I find that it (camaraderie) just brings everybody closer together," he said.
cburney@durangoherald.com