'DeploraBall,' protests and classes come with presidential inauguration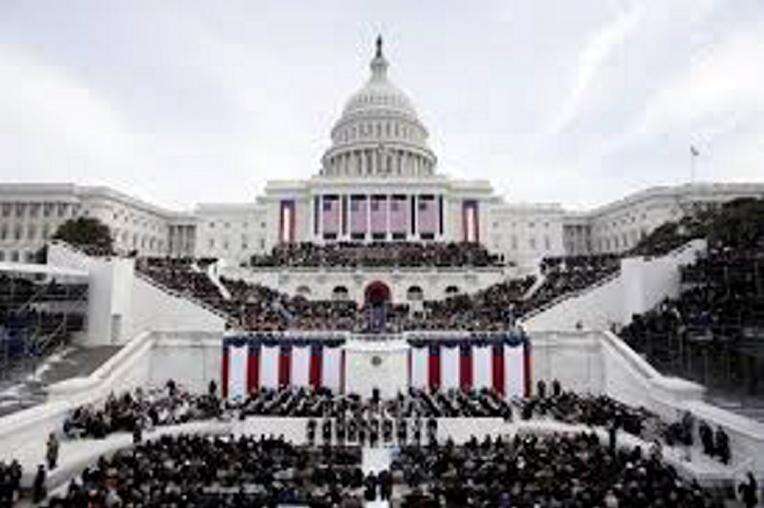 A presidential inauguration is a national celebration of the peaceful transfer of leadership in the United States, which since 1937 has taken place on Jan. 20 in Washington D.C.
It's marked by a parade, attended by politicians from all parties, and draws people of all political persuasions.
But this year, perhaps more than any time in recent memory, the inauguration will be met by demonstrations and events planned out of concern over the new administration's anticipated policies. And those nationwide efforts, as well as the celebrations, are being mirrored in Durango.
"It's a real demonstration for a desire for people to get involved and put that energy, passion and angst toward a productive use," said Dan Olson, executive director of San Juan Citizens Alliance.
The first event, called "Our 1st 100 Days Kick Off!" will be 7-10 p.m. Friday at the Henry Strater Theatre.
Olson said the local campaign was created by 20 volunteers who wanted to provide a platform to connect people who want to get involved in environmental, social and economic justice issues at the start of the Trump administration.
Organizers will provide a directory that shows what issues local organizations are working on, so attendees can easily get connected and involved with the group, Olson said.
"There's been an amazing outpouring of volunteer support for this," he said. "I think there has been, post-election, a real hunger for people to get involved and do something."
Olson said other events will be held within Trump's first 100 days as president, and the long term mission of the group is being developed.
At Friday's launch party, there will be a cash bar and music from Carute Roma and Afrobeatniks. The second event is part of a national effort to protest the inauguration of Trump, called "Inauguration Day General Strike & Protest in Durango, CO."
Anthony Nocella, a supporter and organizer of the effort, as well as a sociology professor at Fort Lewis College, said the event was put together by local and college-based organizations, including Durango Food Not Bombs, Dirty Hands Collective, and Durango No DAPL Solidarity.
"We hope these protests create an awareness and education about the dangers of hate, racism, oppression, and that words and actions and policies do affect people," Nocella said. "We want a community, society, country and world that is inclusive and respectful of other people's identities, no matter what they are."
On Jan. 20, organizers will gather at Buckley Park to make signs, posters and banners. Around 9:30 a.m., speakers from around the Four Corners will talk about issues such as immigration, sexism, racism, student debt and global warming.
Then, protestors will march around downtown Durango, stopping at "certain trans-national corporations," though Nocella did not have specifics. Other events are planned at the Fort Lewis College campus later that night.
And on Jan. 21, there will be a day of free classes at the Smiley Building, 1309 East Third Avenue, offered by RESPOND, another local group.
Class subjects include climate change, immigration policy, local activism training and lectures on other topics. There also will be several exercise classes, including yoga, Tai Chi and Nia dance, a cardio-dance exercise workout. "This event came out of the need to figure out how to act in the face of some of the liberties that might be at stake in this new administration," said co-organizer Rachel Turiel, who also is a monthly columnist for The Durango Herald. "I hope people realize their voice matters in our local democracy and that there are ways to speak up for what feels important to them."
No registration is required, though space is limited. For more information, go to respond2017.weebly.com.
On the celebratory side, the La Plata County Republicans will hold the "DeploraBall Inauguration Celebration" at the Elks Lodge, 901 East Second Ave., at 5 p.m. on Jan. 20. There are similar "DeploraBall" events across the country, including one in Washington D.C.
Activities in Durango include "pin the tail on the Hillary for adults" and "pin the tail on the Donkey and a Donkey piñata for the kids," according to the group's Facebook page.
First La Plata County Republicans Vice Chairwoman Ginny Chambers said the event is free and open to the public. Attendees are asked to bring a dish or cash donation to help cover the cost of the event room.
jromeo@durangoherald.com