City, county organizations mobilize amid shifting circumstances
As the coronavirus outbreak spreads in Colorado, La Plata County organizations face limited resources while working as fast as possible in a constantly shifting regulatory and emergency environment
The Centers for Disease Control and Prevention on Friday confirmed 1,629 cases – and 41 deaths – in 46 states and the District of Columbia. Both state and federal governments are trying to mitigate the economic impact and financial costs to patients.
Colorado Gov. Jared Polis declared a state of emergency Tuesday as the number of presumptive positive cases increased from eight to 77 cases since March 6. On Friday, Colorado reported its first death, an 80-year-old woman in El Paso County, from COVID-19.
Polis also said rural communities could be hit hardest by the virus. Douglas, Eagle and Pitkin counties have reached community transmission, when the virus spreads between people without an identifiable first patient.
Colorado HELP rules provide support for some employees being tested for COVID-19. But a federal coronavirus relief bill – which would allow for free testing, paid sick leave and unemployment related to the virus – was at an impasse between political parties Friday.
La Plata County has no positive cases of COVID-19.
"That will change. It will come here," said Jude Harrison, a physician at La Plata Family Medicine.
Health agencies face crunch
Public health officials have tried to calm the public and have emphasized that most people would not have a severe case of COVID-19.
"The large majority of people, around 80%, are going to do just fine with mild to possibly no symptoms," said Jennifer Rupp, an infectious-disease physician with Four Corners Infectious Disease and Internal Medicine at Mercy. "It's not so much the illness that we should all be so worried about, but it's the transmission to others. That's the most important thing to take seriously in our community."
Some groups are more vulnerable to severe symptoms, like difficulty breathing, that could lead to death. These groups include people over age 60 and people with chronic illnesses, heart or lung disease, diabetes or who are known to be immunocompromised. These people should protect themselves from the virus' transmission.
"The disability community does tend to feel like cannon fodder during these events," said Martha Mason, executive director at Southwest Center for Independence. "Lots of people with heart and lung issues, people with autoimmune diseases are pretty scared right now."
Local governments, health organizations, law enforcement and schools are all working to respond to the global pandemic – but they face challenges.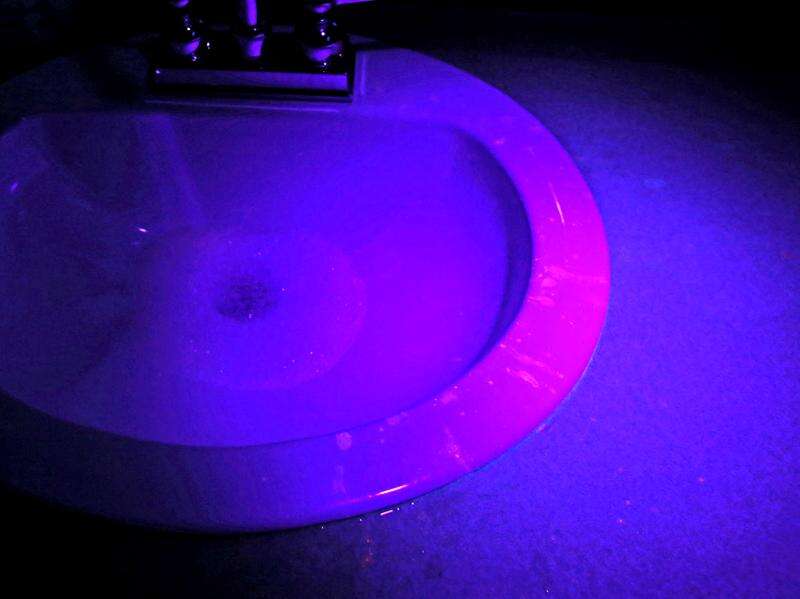 The Durango Fire Protection District is doing hand-washing trainings and has faced an increased number of dispatch calls related to COVID-19, said Chief Hal Doughty. He encouraged people to consult protocols from the local health department or Colorado Department of Public Health and Environment and to contact a primary care doctor before calling dispatchers.
San Juan Basin Public Health staff met Friday to organize a multi-entity, coordinated response to prepare for the county's first case. At the health agency, which has local authority over communicable disease investigation and control, employees have been working 14-hour days for two weeks.
"We're understaffed, and this is not a response that any public health (entity) has ever done before," said Liane Jollon, SJBPH executive director.
The public health agency plans to open testing sites, in addition to Mercy Regional Medical Center. But it is waiting for supplies, which have been difficult to get outside the Denver metro region.
"Historically, we have not funded and resourced local public health to the place it needs to be to effectively ramped up ... for something that is moving at a faster pace than any of us have seen before," Jollon said.
Free tests, difficult process?
The Mercy Regional Medical Center emergency department has been flooded with telephone calls, Rupp said.
The hospital, along with Animas Surgical Hospital, are the only places to get the COVID-19 test, but staff members urged the public to call screening resources first – not the emergency department.
Patients can self-triage by looking at the CDC and CDPHE websites or calling the COVID-19 information line. People should call their local provider to arrange a symptom assessment. If they do not have a local provider, they can call San Juan Basin Public Health. Those with symptoms should not visit health services without calling first.
"(You) can get triaged further if you need to be seen," Rupp said.
Local clinic providers communicate by a weekly phone call and are mostly giving patients similar recommendations, said Harrison, with La Plata Family Medicine.
"So far, we're doing fine handling the people coming in," he said.
Patients with fever, cough or trouble breathing should call the office instead of visiting the waiting room. Medical staff will direct the patient to stay home, come in for screening or pursue other options. La Plata Family Medicine sent fewer than six people for COVID-19 testing at the emergency department before Friday.
But navigating the screening and testing process proved difficult for one Durango couple, Stephanie Weber, 50, and Chris Blackshear, 63.
When the pair flew to Durango from Italy on Feb. 28, they asked friends to drop their car off and leave the keys. Their self-imposed quarantine started once they hit the ground.
When Blackshear realized his cough, sore throat and recent trip met COVID-19 testing criteria, things got complicated.
"Everyone speaks about how hard health care is in rural areas, and at a time like this, it just kind of highlights the challenges," said Weber, who experienced minor cold-like symptoms.
They called San Juan Basin Public Health, where a recording directed them to the Colorado helpline. There, a recording directed them to their local doctor's office, where a staff member directed them to Mercy Regional Medical Center, Blackshear said.
Mercy directs patients to local providers or San Juan Basin Public Health, Rupp said. The SJBPH website, however, asks the public not to visit its location and instead call. People should call local providers to assess symptoms first, and only call SJBPH if they do not have a local provider, the site said.
"The hospital says, 'Come by the emergency room, and we'll charge you an emergency visit,'" Blackshear said.
When Blackshear called the emergency department to see how much the visit would cost, he was transferred to the billing department.
"It's been over 24 hours, and they haven't called back," he said.
Weber worried the confusion could affect people's ability to get testing, especially considering the unknown medical bill, she said.
Rupp said the system is improving.
"We're much better now at helping patients navigate the screening process ... so if you're referred for a test, the process is more streamlined," Rupp said.
Patients should not see a bill for COVID-19-related emergency room services, according to Mercy staff. The state told insurance companies to waive copays and deductibles. Centura-Mercy Regional Medical Center will not bill people without insurance who meet testing criteria.
"Testing for COVID is covered by CDPHE," she said. "There's no concern about a patient incurring a bill to be tested."
Officials urge preparation over panic
Whether at the state or county level throughout Colorado and New Mexico, the message is consistent: Do not panic. Preparations and preventions are key to managing and limiting the spread of an outbreak.
"With what we're dealing with right now, the most important message is not to panic," said Doughty, chief of the Durango Fire Protection District. "Pay attention to the information given out and follow the directions."
Doughty said the biggest problem some of the first responders are seeing is people who are doing unreasonable things like kicking a person with a cough out of a doctor's office.
"As critical as it is, it's made even worse if people overreact," he said.
Doughty said he has been impressed with the clear communication and coordination from San Juan Basin Public Health with community partners and first responders.
On Thursday, San Juan Regional Medical Center announced it was offering four open external assessment areas in the hospital parking lot. The drive-thru assessment is for any patients with minor symptoms like fever, cough, body aches, sore throat, runny nose and other cold-like symptoms. The assessments will happen from 3 to 7 p.m. Monday; 3 to 7 p.m. Wednesday; and 3 to 7 p.m. Friday.
Airport plans to adjust
Flights to and from Durango-La Plata County Airport are operating on normal schedules.
Tony Vicari, aviation director at the airport, said decisions are being based on recommendations from San Juan Basin Public Health, the Colorado Department of Public Health and Environment, and the CDC.
"Passengers affected by any international travel restrictions or who are contemplating adjusting their travel plans should contact their airlines for the latest information about their flights," he said.
The airport's fire rescue staff operate on a communicable disease plan that was developed in conjunction with San Juan Basin Public Health and Durango Fire Protection District. The plan includes a template for a suspected or known case of COVID-19 or any other communicable disease or virus identified at the airport.
Vicari said the airport's custodial staff is maintaining strict cleaning and disinfection of the airport terminal and passenger facilities based on recommendations by the CDC and has placed hand sanitizer throughout the terminal.
The airport does not have a way to screen passengers and can't track passengers from high-risk areas.
Vicari said the airline data is shared with the airport. All arrivals from international locations must have first passed through customs at another airport and will be subject to any current travel restrictions.
"Should any domestic travel restrictions or screening requirements be put into place, the airport will evaluate procedural options in conjunction with health experts," he said.
La Plata County Sheriff's Office
There's not much law enforcement can do to prevent the outbreak of disease, and La Plata County Sheriff Sean Smith said he's following the lead of public health officials to provide resources.
The Sheriff's Office has rigid-frame tents it could provide if public health officials see a need for a temporary testing center or a place to keep emergency workers.
But the plan is "very, very hypothetical," Smith said, and the 600-square-foot tents will not be used for long-term sheltering.
The sheriff has coordinated with dispatch to screen callers for symptoms of COVID-19 to protect deputies. Deputies will carry masks and gloves.
Law enforcement enforces quarantine orders.
The La Plata County Jail also is taking precautions and working with Mercy Regional Medical Center to keep coronavirus out of the closed facility.
"The reality is we expect it to hit this community at some point, and how do we be best at what we do to mitigate that as best as possible," he said.
But residents raiding grocery stores and hoarding resources don't help, Smith said.
"All the toilet paper is cleaned out – and hoarding resources makes it harder for other people to maintain their health," he said. "Be conscious of your neighbors and do not participate in hoarding."
San Juan County and Silverton
The San Juan County Office of Emergency Management initiated its pandemic procedures last week, said DeAnne Gallegos, spokeswoman for the San Juan County Office of Emergency Management.
Emergency managers have been coordinating education campaigns, identifying how to keep key services operating in the case of an outbreak and communicating with state officials to keep abreast with the latest developments, Gallegos said.
Polis warned that mountain communities will be hardest hit by the spreading contagion, citing a lack of resources in isolated communities.
Gallegos walked around Silverton this week handing out flyers about hygiene practices and health care services, she said. Schools plan to instruct students remotely, on laptops.
Emergency managers asked lodgers to report any cancellation and have worked with public health officials to establish quarantine procedures.
But for people in Silverton, preparation for isolation is nothing new, Gallegos said.
"In the community of Silverton, we live with that 'prepper' mentality every day living in the mountains. A lot of us are already prepared for quarantine," she said. "It's not really a new philosophy for any of us."
City of Durango focuses on key services
City leaders have focused on maintaining essential services such as water, sewer and trash collection in the case of an outbreak of COVID-19 in Durango, said interim City Manager Amber Blake.
The impact to city services depends on the severity and location of a potential outbreak, Blake said. The city is working with public health officials and other public agencies to determine what impact an outbreak might have on city services, she said.
"What are our central services, and if we were to reduce services, what impact does that have on the community?" Blake said. "We want to do everything we can to reduce negative impacts to the community."
City leaders also have been directed to stop all nonessential purchasing in preparation for an economic impact that could skew revenue projections. Thirty percent of the city's revenue comes from sales and use tax, according to the city budget.
"We need to tighten the belt," she said.
City Council on Monday will close the Durango Community Recreation Center, Durango Public Library, Chapman Hill Ski Area and the ice rink, and Durango Gymnastics until at least April 7.
Durango School District limits exposure
Spring break will be extended two days, with students returning to school March 25. And Durango School District 9-R has adopted an array of other policies to keep it virus-free. Animas High School will follow the same schedule.
The extra two days will allow 9-R to monitor the potential exposure of students and staff to COVID-19, and after spring break travels, it will provide two added professional days for teachers who will spend the time developing home-learning materials and strategies for use for students who are being self-quarantined or have been identified as COVID-19 positive.
The district encouraged parents to self-quarantine their children if they have traveled to a high-risk area during the spring break, which now will run from Monday to March 25. A previously scheduled professional day for teachers on March 30 will be used to work on home-learning strategies.
Other policies adopted in response to the worldwide pandemic, include canceling travel, increasing deep cleanings and eliminating after-school use of buildings except for Kid Camp.
Anyone with questions about 9-R's response to the COVID-19 outbreak can go to the 9-R COVID-19 Coronavirus Response webpage or any school website.
Jail and court
More than 200 people are incarcerated in the La Plata County Jail, and a coronavirus infection in one person could mean a systemwide outbreak, said La Plata County Sheriff's Office Capt. Ed Aber, the jail's top administrator.
In preparation, the jail is taking "influenza precautions" – in which quarantine areas have been identified, all inmates are monitored for core body temperature and medical staff work early to identify at-risk individuals.
Jail staff members have put up posters to educate inmates and employees on best hygiene practices. The facility is disinfected more frequently and filters in the HVAC system are changed more often, Aber said.
"Once it becomes a local threat, then we will elevate to the next higher level," he said.
The next level of precaution includes suspending jail programs to keep outside individuals from entering the facility and isolating inmates to avoid contact and potential spread of an infection.
"There's a pretty high density of population in a relatively small footprint. We need to take precautions to protect everybody," he said. "We have to have staff to run the facility. That's the first level of exposure that we have to plan for."
La Plata County Combined Courthouse is calling fewer jurors and asking them to come in for trials in waves to allow for social distancing, said Colorado 6th and 22nd District Court Administrator Eric Hogue.
A status conference is set for 10 a.m. Thursday to discuss "how current events" may affect the trial of Mark Redwine, who is charged with second-degree murder in the death of his 13-year-old son, Dylan Redwine. The trial is scheduled to start April 2 and has already been postponed several times.
Attorneys have been encouraged to make phone contact with clients, and people are encouraged to use the court's online services – such as online payment – instead of going to the courthouse, Hogue wrote in an email.
"Public space will be sanitized daily," he wrote. "We are reviewing court dockets for scheduling efficiencies for court appearances as well."
States left to determine level of response
As the federal government's response to the COVID-19 outbreak has been slow to start or often contradictory, state and local governments are navigating individual levels of response.
In New Mexico, Gov. Michelle Lujan Grisham declared a state of emergency Wednesday after the state found its first three positive cases.
Lujan Grisham's declaration came a day after Polis established a state of emergency. At that point, Colorado had 17 presumptive positive cases of the virus. By Friday afternoon, the state announced it had 72 presumptive positive cases, after testing an estimated 600.
As part of her emergency declaration, New Mexico's governor also asked nonessential government employees to work from home, limited out-of-state travel for government employees and canceled large gatherings the state had control over.
On Thursday, Lujan Grisham – who previously served as the state Health Department secretary – announced K-12 schools will be closed for three weeks. The closures would start at the end of school day on Friday, according to her announcement.
"New Mexico is not going to wait as long as some other states to make the hard decisions about this pandemic," Lujan Grisham said.
New Mexico public health officials on Thursday also banned gatherings of more than 100 people to assist in containing the virus.
Following Lujan Grisham's lead, San Juan County Manager Mike Stark also ended out-of-state travel by county employees for the next 30 days.
To limit the risk to seniors – one of the most vulnerable populations affected by the virus – San Juan County said two senior centers would end communal meals. Blanco and Lower Valley Senior Centers will offer drive-up meals or home-delivered meals.
Herald Staff Writers Patrick Armijo and Bret Hauff contributed to this report.
Fast facts about COVID-19
Public information surrounding the novel coronavirus and its associated illness, COVID-19, is changing rapidly. Here is what you need to know about how to stay healthy, decipher fact from fiction and pursue screening or testing if necessary.
Health tips
Avoid close contact with people who are sick.
Practice social distancing: Avoid gatherings of 20 or more people. Stay 6 feet from others.
Avoid shaking hands, and touching your eyes, nose and mouth.
Stay home when you are sick.
Cover your cough or sneeze with a tissue.
Clean and disinfect high-contact surfaces.
Wash your hands with soap and water for at least 20 seconds.
How to get screened
You might need to be screened if you have symptoms of fever, shortness of breath or coughing, and meet one or more exposure criteria, such as travel to an area with ongoing transmission of coronavirus or close contact with someone who has tested positive for coronavirus.
To get screened, call your local medical provider. You will discuss your symptoms and decide if you should be referred for testing. If you do not have a provider, call San Juan Basin Public Health at (970) 247-5702.
Do not call the Mercy Regional Medical Center emergency department.
For more information, call the Centura COVID-19 patient information line, (888) 540-8924.
You can also use the Centers for Disease Control and Prevention
tracking resource
to identify high-risk states, with 50 or more cases.
Frequently asked questions
Should I take this seriously?
About 80% of people who have COVID-19 will experience mild or moderate cold symptoms. The highest concern is transmission, especially to vulnerable populations.
Isn't the flu worse?
While most people will be just fine, COVID-19 appears to be more deadly than the flu.
How do I know if I might meet testing criteria? Visit the
Colorado Department of Public Health and Environment website
for testing criteria.
Shannon Mullane, The Durango Herald