It's been two decades since Lucinda Williams recorded her classic album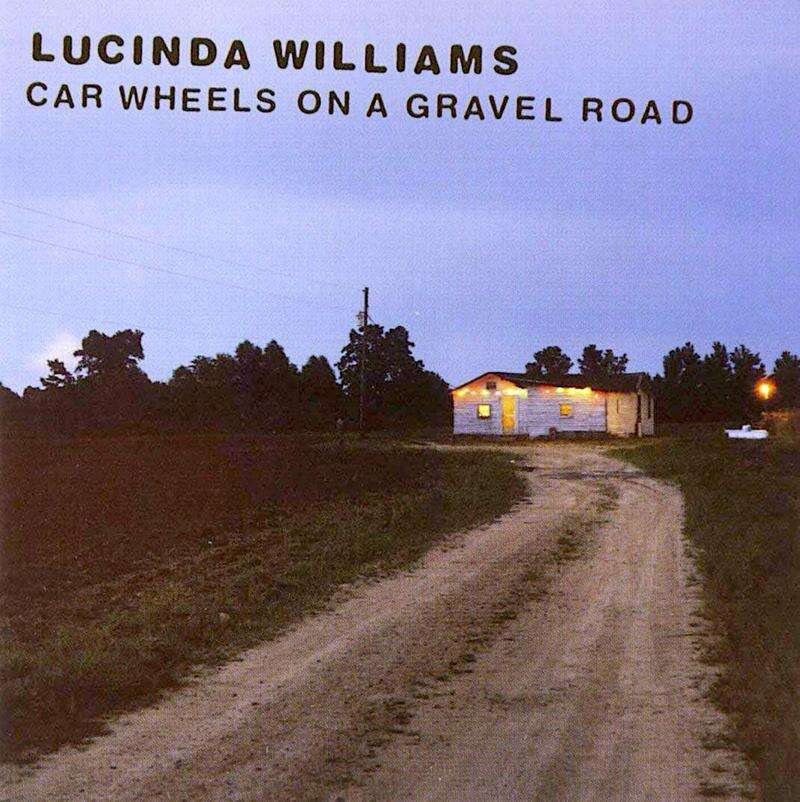 Who are the great country music artists? Merle Haggard and Loretta Lynn, of course, but there are three other names that belong in the canon who seldom get roped in: Jerry Lee Lewis, Charlie Rich and Tony Joe White. All three came up in the South at the confluence of country and blues. For Lewis and Rich, that came out as rockabilly for a time before they found their way home. White, a Louisianan, made what people called "swamp music," although sonically it had little to do with any wetlands we have seen.
It is a similar story with Lucinda Williams, another Louisianan. Country might have hit its high mark in 1963, when Lynn recorded "The Other Woman" in a Nashville Columbia studio; it might have happened in 1981, when Haggard and The Strangers cut "Big City" in Los Angeles; or it might have been 1998, when Williams released "Car Wheels on a Gravel Road." She is on an extended celebration of the 20-year anniversary of the album now, which includes a show in Durango at the Community Concert Hall June 28.
Her friend Emmylou Harris once observed that Williams was "the best of what country at least says it is, but, for some reason, she's completely out of the loop – and I feel strongly that that's country music's loss."
Williams is still not on country radio because she still has not had any country hits in the U.S., although she has in Australia, and she won a Grammy for writing 1993's best country song, "Passionate Kisses."
Yet Williams is country's gain. So are Iris Dement and Eilen Jewell, unconventional country artists who also will perform in Durango this summer; Dement can sing the paint off Haggard's "Big City" and Jewell cut a delightful Lynn tribute album, "Butcher Holler." That they cannot get country hits is not just about gender – look at Margo Price – but we do not know what it is about.
Maybe the answer is to think less about hits and more about the timelessness and availability of all this music.
Country is a form that never seems to need much innovation; it is durable, constant in its range. Bruce Springsteen, announcing his new album, "Western Stars," last week, said it will encompass "a sweeping range of American themes, of highways and desert spaces, of isolation and community and the permanence of home and hope." They all say that – but country does it best, and with pedal steel.
"Car Wheels" was a revelation, both of the talents of Williams, brought forth through struggle (it took three years to make; Steve Earle, who played on it along with Harris, called it "the least amount of fun I've had working on a record") and of what country music can still be. This music made by people in big cities – because that is where the recording studios are – becomes the sound of a permanent agrarian revolution. Even a softball hit like Jana Kramer's "I Hope It Rains" sounds right riding on the parched county roads of northern New Mexico, and Eric Church's "Wrecking Ball" is the perfect accompaniment driving 64 from Taos to Raton, through all that sky. Hit country, with its painted-on jeans and trucks and beer, seems to be doing fine right alongside alt-country from the likes of Drive-By Truckers. The partisans are fierce but you do not have to choose.
"Car Wheels" simply added to the canon. Its first track, "Right in Time," throws the listener into the world of Williams' longing – into her bedroom, in fact. In short order she gets to the couplet "I take off my watch and my earrings/My bracelets... and ev-ry-thing" – and in just the way she hits those last three syllables, you have to ask, is it hot in here or is it her? Not since Jane Birkin and Serge Gainsbourg recorded "Je t'aime... moi non plus" in 1967, leading to the song being banned for airplay in France before 11 p.m., has popular music gotten so close to the Song of Solomon. Next to that, the hits are peanuts.