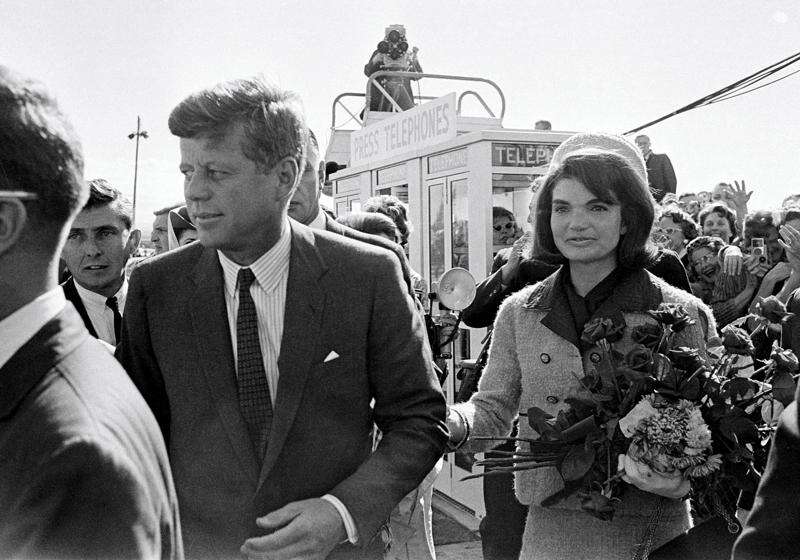 LOS ANGELES – PBS' fall schedule will examine President John F. Kennedy's life and his death 50 years ago through a modern lens, part of the network's increased emphasis on relevance, its programming chief said.
A variety of programs about Kennedy will air in the weeks leading up to the milestone anniversary of his Nov. 22, 1963, slaying in Dallas, including "JFK," a four-hour "American Experience" portrait of Kennedy, what he accomplished and what was left undone.
The science show "Nova" will look at how the forensics investigation into his death would have been handled today and "lay bare some of the problems with forensics at the time," said Beth Hoppe, PBS' new chief programming executive.
The history-oriented "Secrets of the Dead," with a narrative account of the president's shooting, and a look at Kennedy collectibles also will be part of the coverage, along with other specials being planned, PBS said.
Also set for public TV's lineup are specials on American heritage, including a family roots series, "Genealogy Roadshow," and two documentary programs with sweeping views of Hispanic and black history, "Latino Americans" and "The African Americans: Many Rivers to Cross."
In 2007, Hispanic organizations criticized PBS and filmmaker Ken Burns for inadequately representing the contributions of Latinos in his 15-hour documentary about World War II.
PBS also will keep an eye on current events, Hoppe said.
"The idea of being able to act fast and be responsive and relevant is really important," said Hoppe, noting that PBS aired timely specials after the Newtown, Mass., school shooting, Superstorm Sandy and the Russian meteor strike.
"Megastorm Aftermath," a "Nova" follow-up to the 2012 Sandy special, will examine questions raised by the storm, including whether the devastating weather system was a freak occurrence or part of a pattern caused by climate change.
A Barbra Streisand concert, Shakespearean dramas and the return of "Foyle's War" to "Masterpiece Mystery!" also are on the schedule. For comic book aficionados, the documentary "Superheroes" will examine the evolution of caped and other crusaders and the industry itself.
PBS, which has enjoyed a ratings surge due in part to its "Downton Abbey" drama series, is aligning its programming in a "viewer friendly way" aimed at expanding its reach, Hoppe said.
Friday, for example, will be home to PBS' fall arts festival for a second year, with programs including a "Great Performances" miniseries, "The Hollow Crown," that combines four Shakespearean plays – "Richard II," ''Henry IV," parts one and two, and "Henry V" – into a chronological narrative.
Another Friday series, "Great Performances," will celebrate its 40th anniversary with past guests including Julie Andrews, Audra McDonald and Josh Groban, while "Nashville 2.0" will pay tribute to legendary country music stars.
PBS, which has more than 350 member stations, has said it gets 15 percent of its money from the federally funded Corporation for Public Broadcasting, with the rest largely contributed by viewers.