Consultant's findings comparing past, present and future expectations presented this week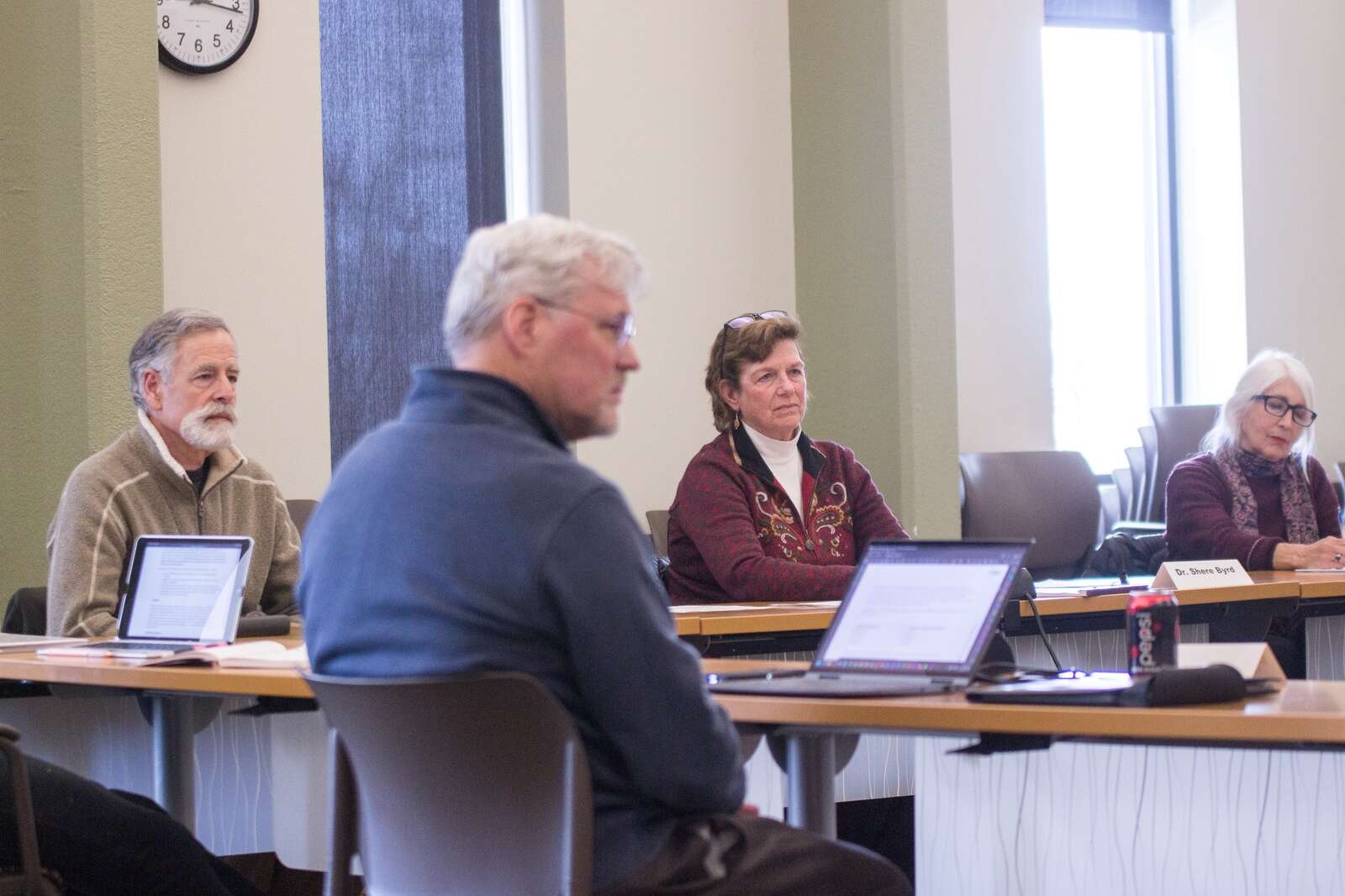 La Plata County commissioners and the La Plata County Board of Health took 2½ hours this week to hear and discuss a report from consultants on considerations for the structure and services of La Plata County's new health department.
The agency will become the designated public health department for the county upon the dissolution of San Juan Basin Public Health on Dec. 31.
The county hired the Otowi Group before the vote to dissolve SJBPH. The group spent five months engaging with community leaders, reviewing SJBPH's current policies and programs, researching departments in comparable counties, and conducting financial modeling. The culmination of its work was distilled into Wednesday night's meeting.
Sara Miller, founder of the Otowi Group, stressed that the report examines the public health landscape from a procedural and administrative perspective.
"It does not include perspectives from people most impacted by the public health structure and service changes, such as your population, clients or the staff of San Juan Basin Public Health," Miller said to preface the presentation.
Instead, the report covered the structural aspects of establishing a new department.
Based on key informant interviews, consultants identified the issues most likely to impact community health as: suicide; opioid use and overdose; mental health conditions; increasing economic disparities; lack of affordable housing; and homelessness.
While consultants did not make specific recommendations regarding which programs La Plata County Public Health ought to create, they did provide insight into the potential size of the new department.
SJBPH employs 71 full-time equivalent employees to serve the 69,418 residents of Archuleta and La Plata counties, which is far more than departments serving similarly sized populations, such as Eagle County, Montrose County or Klamath Falls, Oregon.
"We want to caution you on using these numbers to set absolutes," Miller said. "... We're just showing you a landscape of what your sister counties look like."
A study cited in the report found that public health agencies serving similarly sized populations to La Plata County needed a staffing increase of 110%.
County Commissioner Marsha Porter-Norton urged the board members to carefully consider what they might want in a department and how staffing can facilitate the delivery of those services.
"We're asking you to really set the vision," Porter-Norton said. "... Part of what the exercise is that we are engaged in here ... (is to determine) where is that compass point? Where is that mission point? That's where I don't think commissioners tell you that ... that's what your job is."
Budgeting was also a major topic of discussion. Public health funding is notoriously piecemeal in nature. SJBPH is funded by over 40 separate grants and programs, contributions from each county, and the state as well as fees for service and reimbursements.
Consultants forecast estimated expenditures and revenue sources based upon the services available by SJBPH and the funds for which LPCPH will be eligible.
They found that the new department would need an estimated $5,210,122 to operate, while it would have $4,817,218 in revenues. This was based upon a department staffed by 47 full-time equivalent employees, which some Board of Health members expressed would be insufficient. The forecast also erred on the conservative side when it came to predicted revenues and did not include any funding sources that were not guaranteed (such as competitive grants).
Above all, consultants and Board of Health members stressed that the numbers were hypothetical estimates subject to the influence of many evolving factors.
With 10 months until the new department assumes control, the possibilities swirling are myriad.
"We have an excellent public health department that provides pretty spectacular services for a small rural community and this transition to a governmental department is not going to be easy," said Shere Byrd in an interview with The Durango Herald.
Byrd serves on the SJBPH board and is the president of the LPCPH board.
Although SJBPH is engaged in an ongoing effort to collect public input as a part of its community health assessment, Byrd said there is not yet a mechanism by which the members of the public can provide input on what they would like to see the new department provide. However, she said the topic is on the Board of Health's radar.
rschafir@durangoherald.com