Family travels from Germany for Friday's sentencing hearing
A La Plata County man who was convicted of vehicular homicide in the death of professional cyclist Benjamin Sonntag was sentenced Friday to prison.
Sixth Judicial District Judge William Herringer sentenced Cordell Schneider to three years in prison for vehicular homicide after he struck and killed Sonntag, a professional mountain biker, on a county road in March 2020.
Herringer also sentenced Schneider to one year in jail for a bail violation and 90 days for reckless driving, but those sentences will be served at the same time as his three-year prison sentence.
In an overflowing courtroom at the La Plata County Courthouse, Herringer outlined his decision, saying that he avoids sending people to prison, but he had to consider the seriousness of Schneider's crimes and his actions since the fatal crash.
"I'm going to send you to prison, in part, because I want to see if that shakes you in a way that you really begin to truly get what has happened here," Herringer said.
Over the course of the hourlong hearing, Sonntag's family and girlfriend, Sarah Alsgaard, spoke of their grief and the toll that Sonntag's death has taken on them.
Sonntag's parents, Irmgard and Klaus, and his brother, Daniel, traveled to Durango from Germany to attend the hearing.
"Every time that we are praying at our son's grave, we still see him before us," Klaus said, speaking through a translator.
"Our sadness is never ending and our tears just won't dry," he said.
Sonntag's brother, Patrick, spoke from Germany via video, recalling his brother as an uncle and a role model for his son.
"He will forever remain in our memory as this laughing, smiling, cheerful guy," he said.
Alsgaard, unable to hold back tears, said the death of Sonntag upended her life.
"What I want you to know is that Benjamin Sonntag was my person," Alsgaard told the judge.
"I lost the unconditional love and support of a man I planned to spend the rest of my life with," she said.
Alsgaard and Sonntag's family expressed their hope that the judge would issue whatever justice possible after they said Schneider disregarded Sonntag's life and expressed no remorse.
"The only right thing to do is to get (Schneider) into jail even if it doesn't bring Ben back," Klaus said.
"He is a ticking time bomb for society, and it would just be a matter of time and place to see when and where the next such incident would occur," he said.
"(Schneider) has still not admitted to being culpable. This is driving me insane," Patrick Sonntag said.
"As we can see, Mr. Schneider is a repeat offender, and we hope that another family does not suffer the way that we did," he said.
Schneider was arrested in March 2020 on suspicion of hitting and killing Sonntag on County Road 105 west of Marvel, in western La Plata County.
Schneider was driving a green Ford Ranger an estimated 65 mph in a 35 mph zone southbound on the dirt road when he collided with Sonntag, who was riding his 2019 Specialized S-Works Tarmac bike northbound.
Sonntag, 39, was a German national who had lived in Durango since 2007 and graduated from Fort Lewis College in 2010. The professional cyclist was a pillar of the Durango cycling community and was sponsored by Team CLIF Bar. He had just returned from competing in Greece when he was struck and killed.
While out on bail, Schneider was involved in a single-vehicle motorcycle crash in July on U.S. Highway 160 in west Durango.
When police arrived, Schneider tried to flee the scene on foot. A witness also reported that Schneider was attempting to remove the motorcycle from the road and hide it in a nearby parking lot.
Schneider was booked into La Plata County Jail and charged with multiple counts, including obstructing a peace officer and leaving the scene of an accident.
Sonntag's family noted that Schneider had never reached out to apologize.
Defense attorney Joel Fry said he had advised Schneider not to contact the family, but that his client was distraught by his actions and was remorseful.
Schneider chose to speak, saying that he was sorry for the pain that he had caused.
"I know that nothing I do or say now can change the past to bring Ben back," Schneider said.
"You must know that I am sorry and that my family's lives have been destroyed by this accident as well," he said.
After his statement, Herringer asked Schneider what he was sorry for.
"I'm sorry that I sped down that road, that I could not control what I did that day," Schneider replied.
During his judgment, Herringer said there was a discrepancy between what Schneider had said and what he had done.
"Your words today would carry more if they didn't accompany your actions afterward," Herringer said. "I find it really difficult to believe that a person who's looking inside themselves trying to think about what they could have done differently would then do what you did behind that motorcycle."
After the hearing, Sonntag's friends and members of the cycling community who had attended the hearing were visibly relieved.
However, some said it still didn't feel like justice was served for Sonntag.
"I personally don't think (the sentence) was long enough," said Adam Snyder, a close friend and former roommate of Sonntag's. "He was such a huge part of the community."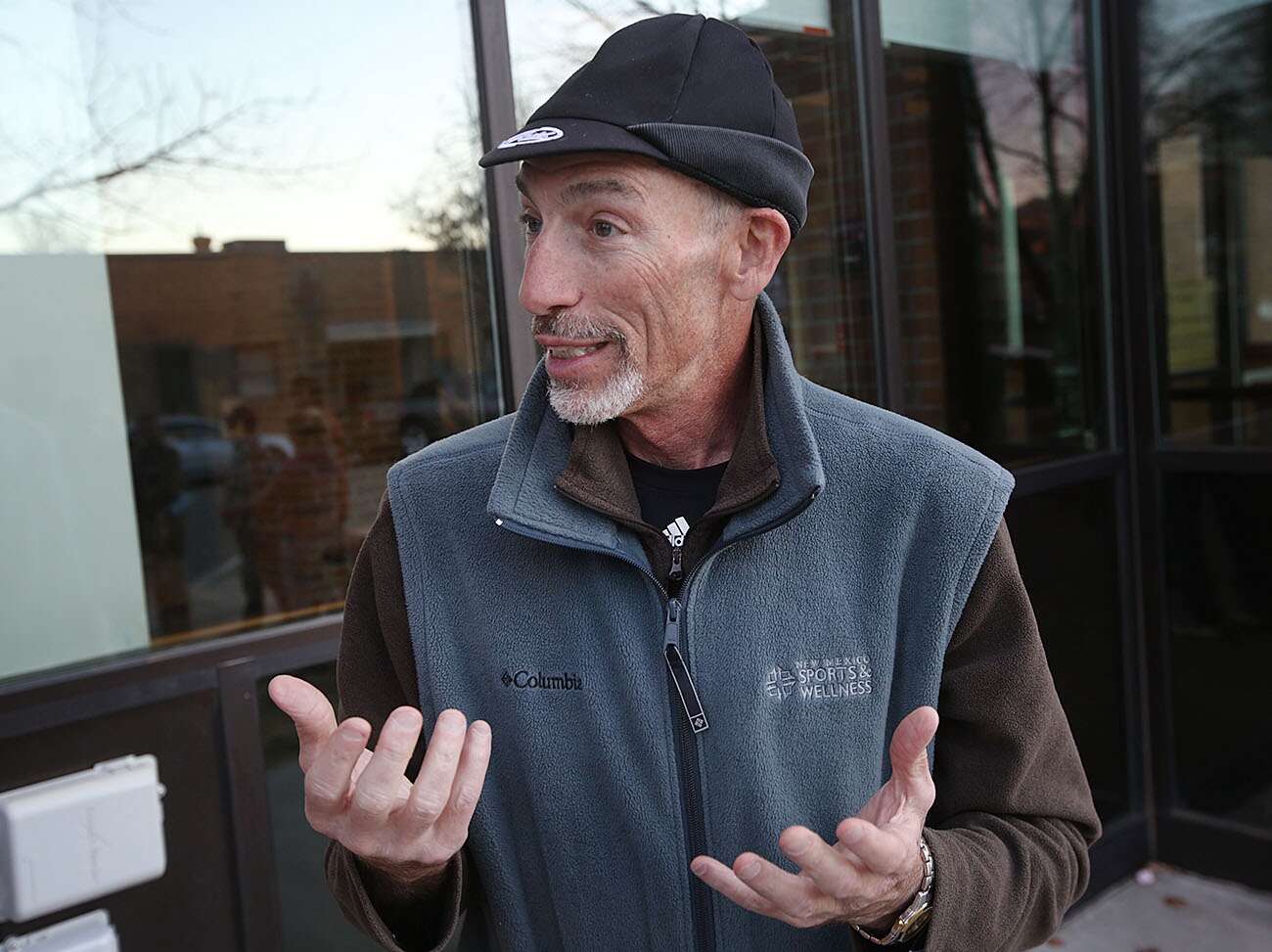 "Perhaps (Schneider) doesn't have a criminal record, but he showed no remorse," said Rotem Ishay, a teammate of Sonntag's at FLC.
"I do hope that even though it's short, it will allow him to realize the seriousness of what he did," Ishay said.
Roy Sturm, father of Durango cyclist Sarah Sturm, traveled from Albuquerque to attend the sentencing.
He said the case and others, like the death of national cycling champion Gwen Ingles in Colorado earlier this year, show that cyclists have to approach every ride with the mindset that they may be hit and killed.
"You have to expect the stupidest thing from everyone on the road because of guys like this," Sturm said.
As the crowd outside of the courthouse dissipated, Sonntag's family trickled out and paused for a moment.
"It's still so painful for us and Sarah," Klaus said. "We still can't get over it."
ahannon@durangoherald.com