Building and planning fees likely to jump Jan. 1, 2024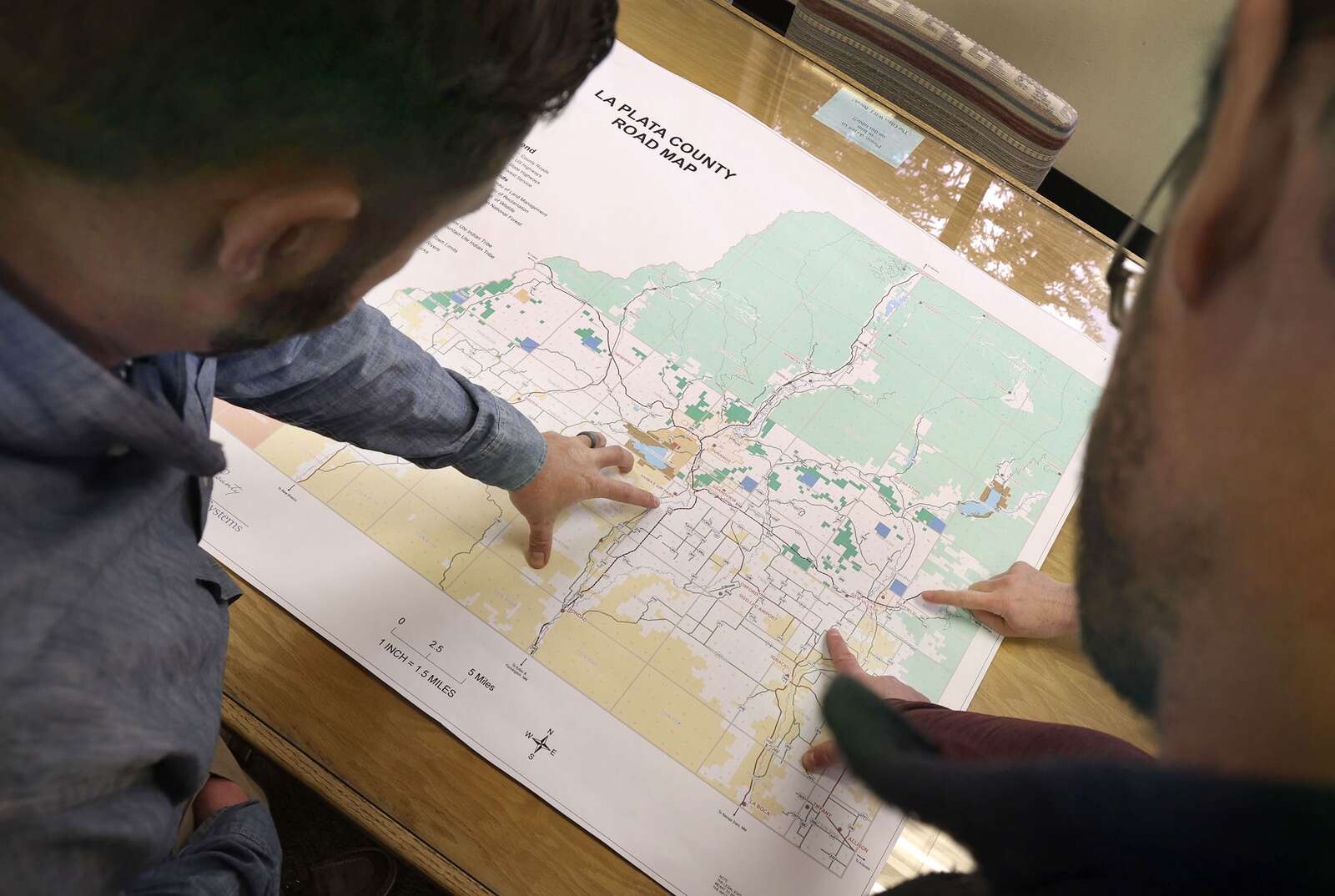 Building a residential home in unincorporated La Plata County? Prepare to pay about 60% more for your building permit next year.
La Plata County officials are considering whether to increase the cost of building permits and planning applications. The Board of County Commissioners is likely to take action on the item Dec. 12.
The current fee system is woefully out of date, according to Community Development Director Lynn Hyde. The building fees have not been updated since 2008, the planning fees have remained unchanged since 2003, and there are several permit types created in the 2020 land use code that have no defined fee structure.
An increase would also allow the department to recoup more, although not all, of the costs associated with reviewing plans and issuing permits and draw less money from the county's general fund.
Without the proposed increase, Hyde said the current fees cover only 32% of next year's budget, and the county's taxpayers cover the remaining 68%.
"The fees that we're proposing are in an attempt to make sure that the general community is not subsidizing the costs of development as well as the gains that an applicant or developer would be receiving," Hyde said.
Under the recommended proposal, the cost of a building permit per square foot would jump from $1.40 to $2.25. The result of the update for someone building a 2,500-square foot single family residence would be a $2,125 increase in the cost of a building permit, from $3,500 to $5,625.
The planning fees are less straightforward.
The cost of an administrative permit – the kind necessary for an accessory dwelling unit or a boundary adjustment – would increase from $160 to $250.
However the price of a minor land use permit, which is needed to build smaller commercial and industrial projects or multifamily dwellings, would increase more dramatically, from $190 to $1,250. In 2017, a review found that the actual cost of issuing a minor permit was $1,755.
Hyde called that 2017 estimate "wildly low."
The BOCC is also being asked to consider a proposal that would increase the fees by 5% every two years to keep pace with rising costs.
An analysis of other counties indicated that the updated fees leave the cost of permits in La Plata County somewhere in the middle of comparable fees in Archuleta, Chaffee, Gunnison and Summit counties.
The BOCC will hear public comment on the proposal before taking formal action. The item is likely to appear on the Dec. 12 Business Meeting Agenda, and Hyde hopes to have a draft of the proposed fees on the Community Development Department's website by the end of the week.
rschafir@durangoherald.com