With opening of official campsite, people told to move to Purple Cliffs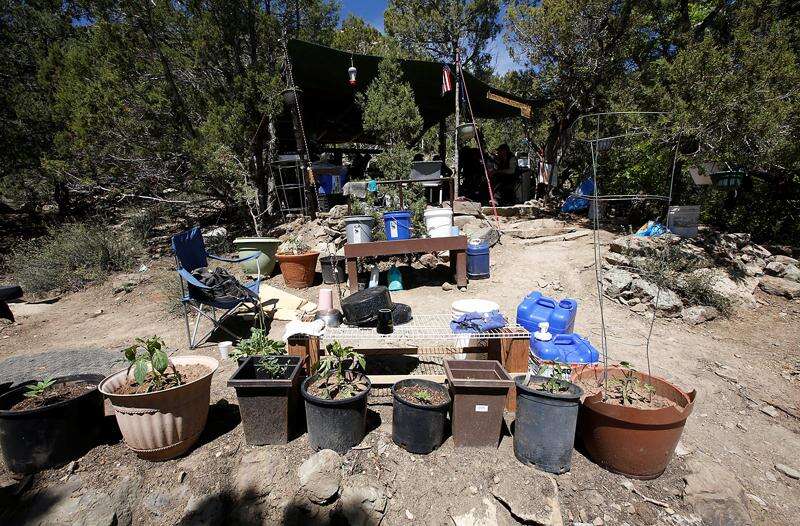 With summer arriving and a potential surge of people living homeless in Durango, the La Plata County Sheriff's Office will begin more regular sweeps of illegal camps.
"Now that we have warmer months, we'll be patrolling more often," said Chris Burke, spokesman for the Sheriff's Office.
For years, a homeless camp existed just west of town near the Durango Tech Center, an area that crosses land owned by the city of Durango, La Plata County and the Bureau of Land Management.
And though camping had been prohibited in the area, local authorities chose to passively enforce the ban, preferring to work with the community on the outskirts of town.
But increasing concern about fire danger, trash and impacts to nearby neighborhoods put heightened scrutiny on the camp in recent years, culminating with the Sheriff's Office shutting down the camp in September 2019.
An alternative 200-acre site south of Durango, known as Purple Cliffs, was opened for legal camping.
Trash was such an issue at the closed site near the Tech Center that Sheriff Sean Smith called for the help of the community in a cleanup day. In turn, he promised to patrol the area to make sure campers wouldn't come back.
"This won't ever be the place to camp again," Smith said at the time.
The Sheriff's Office intends to patrol the lands around the Tech Center every couple weeks, Burke said. Recently, residents along Ella Vita Court, which borders the old camp, have complained about illegal campers.
Last Wednesday, the Sheriff's Office made a sweep of the area, finding one camp, which was tagged. Once a site is tagged, the person has 24 hours to vacate the area. If they don't, authorities seize the property, which can be reclaimed within 30 days.
Burke said the campsite tagged Wednesday was not removed, so it was claimed by the Sheriff's Office. He said it's likely there are more camps in the area better hidden.
"Some people have gone to the extent of camouflaging their camps, so you can't see it," he said. "And there's probably some more farther back toward the BLM land."
The Sheriff's Office also did patrols around Horse Gulch and the X-Rock climbing area in north Durango, finding several abandoned camps and one active site.
Previously, the Sheriff's Office was prohibited from enforcing illegal camping without offering an alternative site. That changed with the opening of the camp at Purple Cliffs.
Burke said the Purple Cliffs location has been working relatively smoothly.
"They are policing themselves for the most part," he said. "But if they have an issue, they call law enforcement."
jromeo@durangoherald.com