Commissioners taking their time in updating the code, county staff says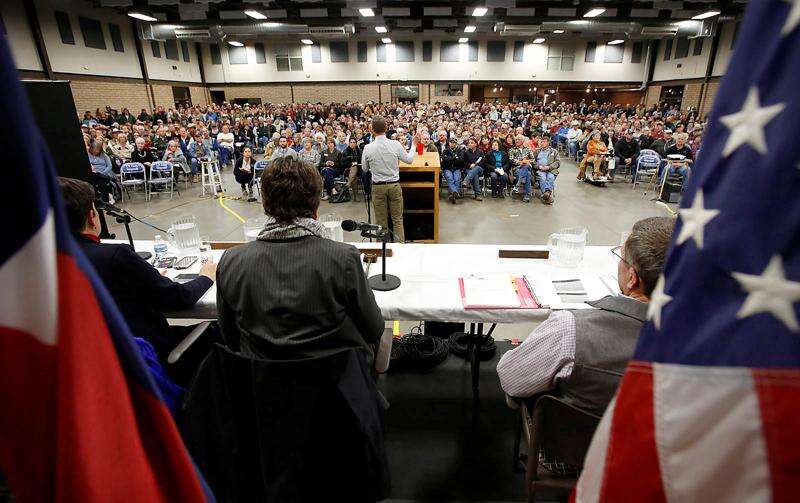 La Plata County is aiming to have all of its district plans updated by September, planning director Jason Meininger said Wednesday.
District plans are a guiding document that allows smaller communities within the county to establish visions for how and where they would like to see growth in their neighborhoods.
Residents have asked that the county have these hyper-localized plans completed before the adoption of changes to the countywide land-use code.
Meininger said five of the 12 district plans have been updated, and others are nearly complete. He said the La Plata County Planning Commission, which is leading the district plans update, is trying to hold to its September deadline.
The work is simultaneous to the county's efforts to update land-use codes.
"We're continuing on as we have been," said La Plata County spokeswoman Megan Graham. "But there's a long way to go before the Board (of County Commissioners) considers anything for adoption."
In late 2017, La Plata County released proposed changes to its land-use codes, which mostly haven't been updated since the 1980s. But residents reacted strongly to some of the drafted changes, such as limitations on outdoor storage containers and a requirement that residents obtain permits for large parties on their property. Residents said the code overstepped boundaries.
In the year since, La Plata County commissioners have slowed down the land-use code rewrite process, and tempers, for the most part, have calmed as the county has promoted a more transparent process that includes more public input.
"We're not rushing this process," Commissioner Gwen Lachelt said. "We are trying to get it right for La Plata County, and we want a land-use code that works."
Commissioners are working their way through 12 specific policy points that would be included in new codes. With each policy, commissioners receive a packet that contains extensive background information. They also conduct a study session to learn more about options for each code policy and then receive public comment. Ultimately, commissioners direct county staff how to write their preference for a specific policy into a new draft land-use code.
So far, commissioners have completed policy discussion for outdoor storage and special events.
A policy discussion has been held about potential zoning – the most controversial topic – but commissioners have not provided county staff with direction on how to, if at all, enact zoning.
Graham said county commissioners have requested the La Plata County Planning Department create maps that show specific areas in the county where development pressure exists.
"Once those maps are created, then the Board will have better information in terms of how to advise and give policy direction," Graham said.
Commissioners are discussing "1041 Powers," a Colorado statute that allows governments to regulate areas and activities of state interest through a local permitting process.
Other policy discussions that need to happen include topics such as how to permit roads, water, sensitive lands, affordable housing, short-term rentals, subdivisions and policies that could encourage growth in desired areas.
Graham said the county expects these policy discussions to proceed quicker than what has occurred in the past year, because the process was delayed by the 416 Fire and because of the time invested in considering zoning policies.
Instead of imposing a deadline to have these discussions completed and a land-use code written, the county is taking its time.
"We're just trying to move through as comprehensively and effectively as possible to make sure we're considering each (policy) thoroughly, with lots of opportunity for public input," Graham said.
jromeo@durangoherald.com