Six candidates vie for three open seats on board of directors
This year's election to the La Plata Electric Association board of directors could have a lasting impact on electricity rates and renewable energy development.
Six candidates are vying for three open seats on the electric co-op's 12-person board of directors. A seventh candidate, Joe Lewandowski of Durango, is unopposed for a fourth open seat and will be sworn in at the next board meeting. Voters in his district will receive a packet about the upcoming election, but they won't receive a ballot.
Ballots will be mailed Tuesday to eligible electors across the LPEA service area, which includes Archuleta and La Plata counties. The candidates will be elected in May to three-year terms.
Some candidates expect renewable energy development to drive lower rates and reduce carbon consumption. Others urge caution when it comes to investing in renewable energy.
LPEA is contracted to buy 95 percent of its power from Tri-State Generation and Transmission until 2050. The requirement severely limits how much outside renewable power the co-op can purchase.
But proposed bylaw changes at Tri-State could allow LPEA to pursue more renewable energy without exiting its contract. The bylaw changes could be approved by Tri-State's member co-ops, including LPEA, next week.
As rules and opportunities to pursue renewable energy change and arise, new LPEA board members will have to balance them against long-term costs, candidates said.
District 4 (northern and eastern La Plata County)
Sarah Ferrell, a stay-at-home mom, is challenging Jack Turner, a teacher and coach, in District 4.
Turner has served on the board for six years and has filled a leadership role in a polarized environment, he said. He also supported the creation of committees to study the co-op's future and power-supply, he said.
Turner said investing in local renewable generation could help lower rates for members and encourage economic development. The proposed bylaw change with Tri-State could provide some new flexibility, he said.
"To talk about a Tri-State buyout is really premature," he said.
But, Tri-State is in a concerning position because of its investments in coal, he said.
If LPEA stays with Tri-State, it is possible the local co-op could see an increase in rates and a loss of equity, he said.
Ferrell started attending LPEA meetings two years ago and has been a consistent participant. She has spoken out against rate increases and encouraged LPEA to be more transparent. For example, she encouraged LPEA to start recording board meetings.
"I feel like I've been a positive voice for LPEA in the last couple years," she said.
She has also been active with Common Sense LPEA, a citizens' group that has organized petitions that would require a vote of the membership for LPEA to leave Tri-State.
About 3,600 households are struggling to pay their electric bills and are in default, so keeping rates stable would be Ferrell's priority, she said. She is not opposed to renewable energy, but she does not want it to be a burden to ratepayers.
"The single mom doesn't think of how am I going to pay my bills two years from now, she thinks of how am I going to pay my bills today," she said.
She said Tri-State provides reliability and is making investments in renewable energy. Tri-State can also invest in solar arrays at economies of scale to provide more affordable energy than can be produced in LPEA service territory, she said.
District 2 (southern and western La Plata County)
Jeff Mannix, an author and rancher, is challenging incumbent Dan Huntington, a rancher, in District 2.
Huntington said he supports stable rates and a methodical approach to renewable energy development because it is expensive.
He is supportive of Tri-State's ability to build larger solar arrays that could produce electricity at a scale that would make the energy affordable.
He is also skeptical of the ability for local renewable generation to spur economic development, because the companies that would build the arrays wouldn't live in the community and would likely employ only a few people to maintain the arrays.
"I don't see a real big economic gain," he said.
Mannix is enthusiastic about renewable investment and skeptical of Tri-State. He said it's possible LPEA could lower its rates through development of renewable energy.
"Big change is in the wind and the future is not what it used to be," he said.
Tri-State depends on coal, which is becoming increasingly expensive, so LPEA should look for ways to diversify and invest in renewable energies, he said.
"We need to examine and test and tweak the way we accept the Tri-State limitations," he said.
District 1 (Archuleta County)
Michael Whiting, a former Archuleta County commissioner is competing against Holly Metzler, an owner of Wilderness Journeys and Pagosa Rafting Outfitters, for the open seat in District 1. LPEA Director Mike Alley is not seeking re-election.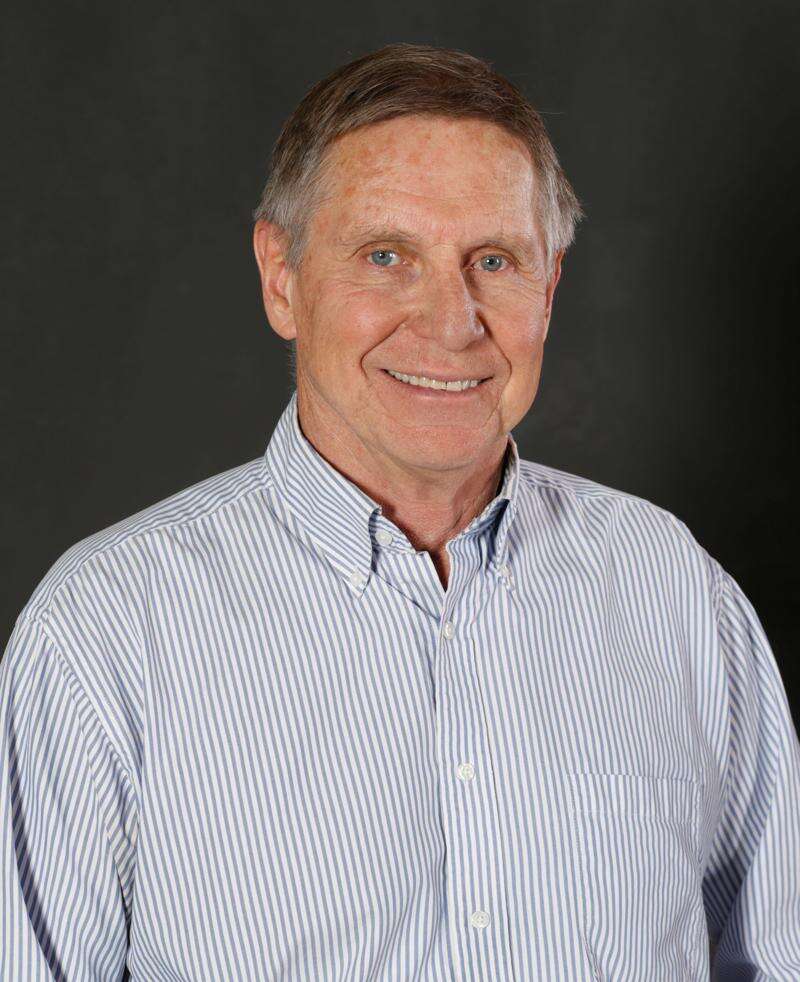 Whiting said his short-term priority would be to keep bills low because many residents in Archuleta County are struggling economically. But he sees the importance of investing in renewable energy to ensure bills are low in the future.
"We have to invest, but at a minimum impact to our ratepayers," he said.
Leaving Tri-State is a decision that would have to be made slowly and methodically. He approves of LPEA's power-supply committee that was set up to study electric supply options.
"That's the best, smartest move for La Plata Electric," he said.
Whiting, a consultant for nonprofits and corporations, has served on dozens of boards and would bring leadership experience to LPEA, he said.
"It's important, especially going into a turbulent moment," he said.
Metzler said LPEA can pursue renewable energy and keep costs low for the community. For example, Xcel Energy has found that investing in renewable energy is cheaper than fossil fuels, she said.
Metzler said it would be premature to talk about whether the co-op should exit Tri-State until LPEA's power-supply committee completes its work.
However, she is interested in the greater flexibility bylaw changes at the Tri-State level could offer.
"That could be a definite win-win for all parties involved," she said.
Metzler would bring expertise to the board because she recently completed her master's of science in environmental policy from the University of Denver, she said.
"I have a vested interest in protecting my community," she said.
District 3 (Durango)
Joe Lewandowski is unopposed in the race to represent Durango. He will take the seat currently filled by Doug Lyon, who has been skeptical of leaving Tri-State in the past.
Lewandowski said it will be important to balance rates and pursue greater renewable energy. He would like to work with Tri-State to encourage it to pursue more renewable energy and to allow LPEA to invest in its own renewable projects.
"Why are they not getting into the 21st century would be my first question," he said of Tri-State.
Lewandowski covered business as a news reporter and now works for Colorado Parks and Wildlife. He has also served on the city of Durango's Planning Commission for 12 years.
"I have a sense about dollars and cents," he said.
mshinn@durangoherald.com
La Plata Electric Association ballots will be mailed Tuesday and may arrive by Thursday.
Ballots can be returned during the annual meeting May 2 at the Community Concert Hall at Fort Lewis College. The meeting will begin at 5 p.m., and the ballots must be turned in by 6:30 p.m.
Ballots can also be dropped off at these locations:
La Plata County Clerk and Recorder's Office, 98 Everett St., Suite C.
La Plata Electric Association's offices in Durango, 45 Stewart St., or Pagosa Springs, 603 S. Eighth St.
Bayfield Town Hall, 1199 Bayfield Parkway.
Farmer's Fresh, 565 Goddard Ave., Ignacio.