Consultants will also look at value of contract with current power supplier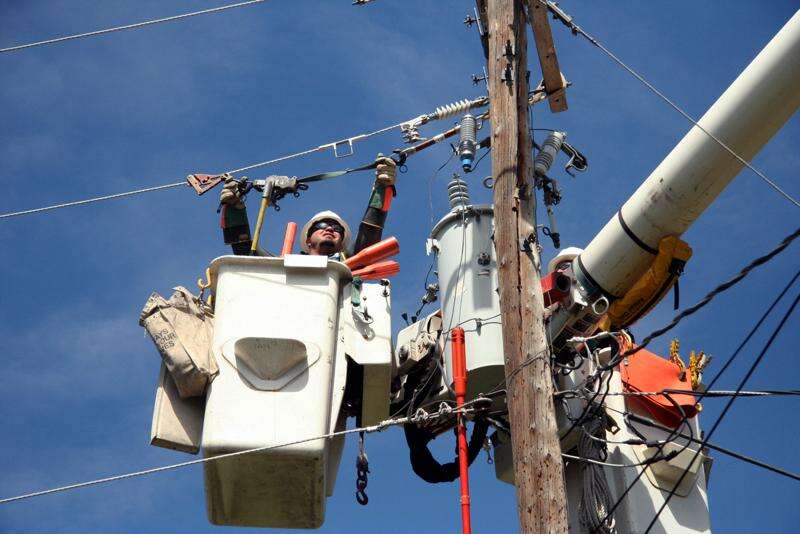 A consulting firm has been hired to explore the realities of purchasing electricity on the open market if La Plata Electric Association buys out its contract with its current electricity supplier, Tri-State Generation and Transmission.
Salt Lake City-based Energy Strategies will examine the dynamics of the wholesale electricity market, identify new suppliers LPEA could buy power from, provide estimates of how much wholesale power would cost and examine how that power would be transmitted to Southwest Colorado, said Ron Meier, manager of engineering and member relations at LPEA.
Energy Strategies would examine "what would power cost, where would we buy it from and how would we get it here," he said.
Determining the sources of wholesale power – whether it is generated by coal, natural gas, renewables or other sources – would also be examined by Energy Strategies, Meier said.
"We want flexibility in our power supply, and we want to know where it's coming from," Meier said. "We're looking for a balance of sources."
Renewable prices are coming down, and Meier said LPEA is interested in boosting the amount of electricity generated by renewables.
Tri-State currently boasts that 30 percent of its electricity comes from renewable sources, but Meier said many people challenge that contention.
Two other consulting firms, Enchantment Energy Consulting Inc., and Rio Energy LLC, both from Albuquerque, have been hired to explore the value of the current contract to buy electricity from Tri-State Generation and Transmission through 2050.
Meier said the total cost to hire the consultants will be about $100,000.
Enchantment and Rio Energy would estimate the amount of power LPEA would be expected to buy through 2050, the dollar value of that power and whether LPEA could receive credits – and a lower contract buyout price – if much of the power intended for LPEA could easily be diverted and sold to other entities by Tri-State, Meier said.
The current contract requires LPEA to buy 95 percent of its electricity from Tri-State, which limits the amount of power LPEA can buy from renewable sources at 5 percent.
The desire to purchase more electricity from renewables has led LPEA to look into buying out the Tri-State contract.
LPEA CEO Mike Dreyspring estimated earlier this year the dollar value of the electricity purchased from Tri-State through 2050 is likely to be around $500 million, but no firm analysis has been conducted to get a better handle on the cost of a Tri-State buyout.
Consultants will present the results of their studies to LPEA's Power Supply Committee in March and then to the full board of directors in April.
The Power Supply Committee was created in October. It is charged with studying the challenges and opportunities of power supply, assess the value of LPEA's contract with Tri-State and identify options for increasing LPEA's flexibility to provide more local renewable generation.
"Establishment of the committee is an outgrowth of LPEA's consumer-members' desire for more flexibility when it comes to where we source the electricity we deliver," Meier said. "We continue to hear our consumer-members say that local renewable generation is important to them, and for that, we need flexibility to help fulfill their and our expectations."
The Power Supply Committee is made up of three voting LPEA board members, Britt Bassett, Tim Wheeler and Kohler McInnis, and one nonvoting board member, Jack Turner, along with Dreyspring and Dan Harms, LPEA manager of rates, technology and energy policy.
"Power supply is very complex," Dreyspring said. "Putting together a committee and retaining the consultants made sense to allow us to devote the time required to fully understand the issues surrounding this important aspect of our industry."
LPEA has more than 30,000 members in La Plata, Archuleta, Hinsdale and Mineral counties.
parmijo@durangoherald.com