Lori Nightingale was helping man when secondary accident resulted west of Durango
A Mancos woman who was struck by a vehicle while helping a crash victim last week on U.S. Highway 160 west of Durango has died from her injuries.
The Colorado State Patrol said Lori Nightingale was pronounced dead about 6 a.m. Friday at Penrose Hospital in Colorado Springs, where she was airlifted last week in critical condition.
The crash occurred about 8 a.m. Wednesday on Hesperus Hill, just west of the Durango West I subdivision. In total, the crash involved four vehicles.
Nightingale was driving east toward Durango when she witnessed a Chevrolet Trailblazer in front of her lose control and run off the right side of the road, according to the Colorado State Patrol.
Nightingale turned around and parked near the crash site to offer assistance. She helped the driver out of his vehicle and placed him in her car for warmth. But while she was standing outside her vehicle, a semitrailer lost control, jack-knifed, and hit a Ford F-150 also parked near the crash site.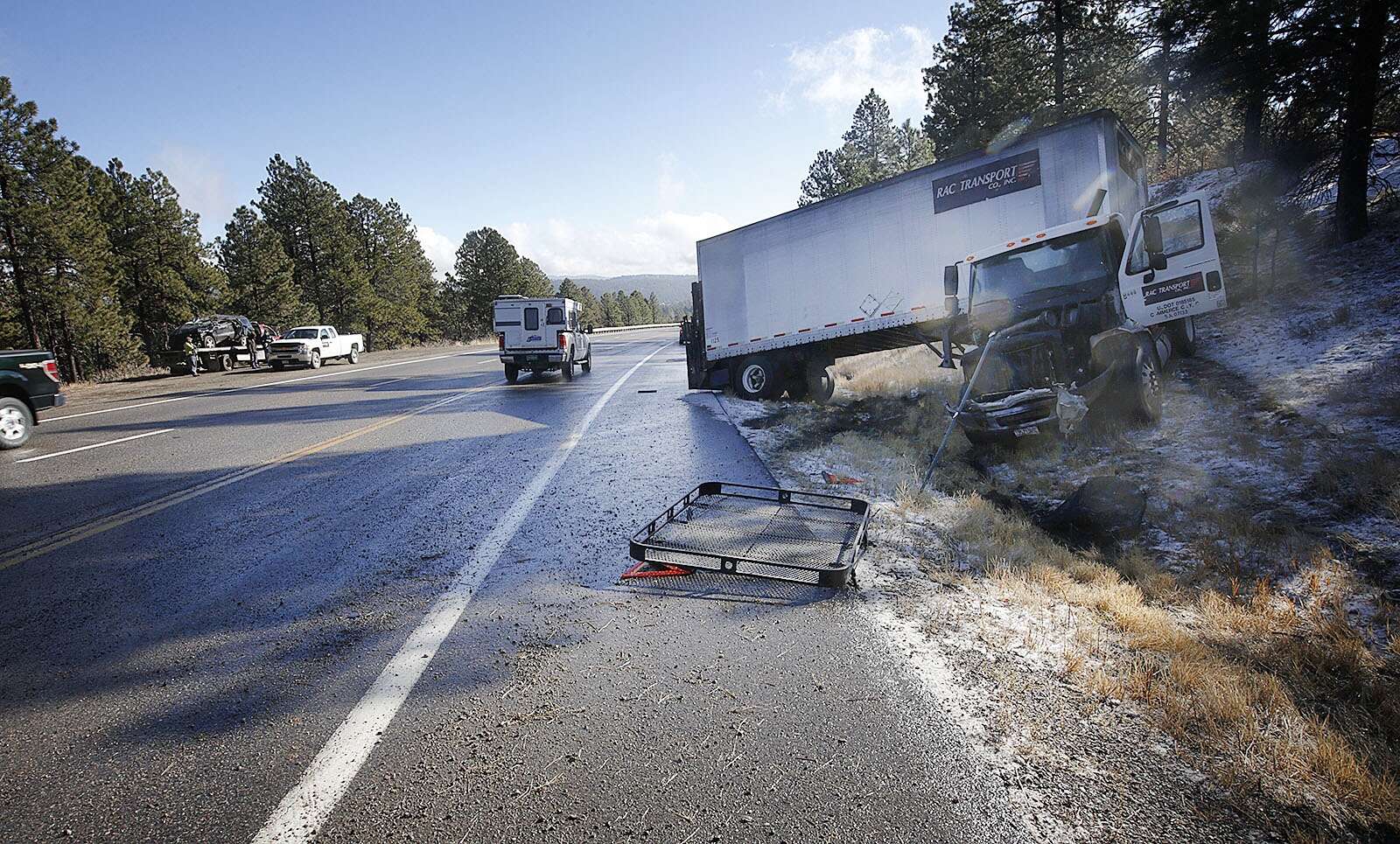 Nightingale ran to the side of the road to get out of its way, but she was struck by the Ford F-150. A State Patrol trooper who responded said the F-150 was on top of Nightingale when he arrived.
She was airlifted to Penrose Hospital, where she died of her injuries.
The State Patrol said it was foggy and the road was icy.
The truck driver who lost control, identified as Maverick Dorenkamp, 26, of Cortez is expected to be charged with careless driving causing death, according to the State Patrol.
A family member for Nightingale declined to comment for this story.
shane@durangoherald.com