Swirbul tops men, Abbott leads women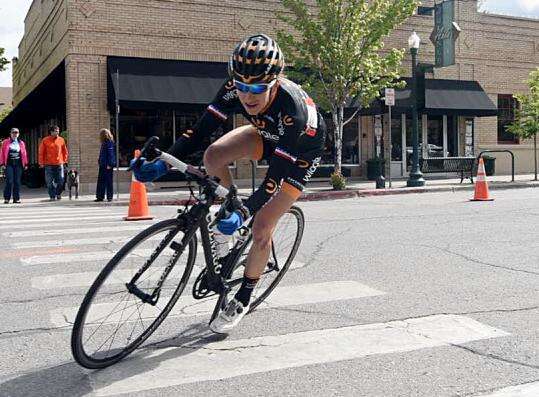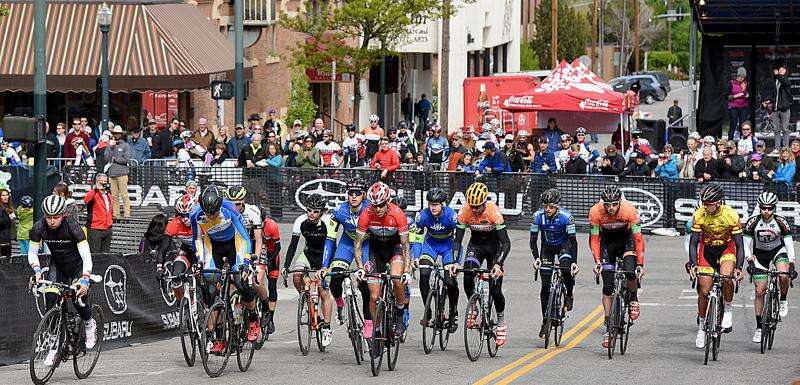 Mara Abbott and Keegan Swirbul solidified their Iron Horse Bicycle Classic dominance Saturday.
Both followed up professional Coca-Cola Road Race wins with Morehart Murphy Subaru Circuit Race championships to claim two of the three professional road races of the 44th Iron Horse Bicycle Classic.
Swirbul used the same strategy that won him the road race to Silverton. He attacked on late climbs to separate himself from the pack, winning in 47 minutes, 54.2 seconds.
"That was my thinking the whole race was to try and ride the climb up Rim Drive every time pretty hard to soften the legs of my opponents and try to go solo on the last lap," said Swirbul, a 19-year-old native of El Jebel. "It ended up going exactly to plan."
The course traveled from downtown Durango up the front hill of Fort Lewis College before returning to 9th and Main Street, a 4½-mile loop the professional field completed four times.
In the men's race, a five-man breakaway that included Swirbul, second-place finisher Kevin Callahan, a 17-year-old pro from Aspen, and 59-year-old local legend Ned Overend, who took third, attacked at the front hill of Fort Lewis College to separate from the peloton in the second lap.
"I knew I had to stick with those guys to finish good," Callahan said. "It wasn't easy, but we got over that hill and started working together because we had a gap, and we wanted to keep that gap off the group."
Swirbul left Callahan and Overend behind on the final climb of the four-lap race to a free and clear win.
Callahan outsprinted Overend at the finish on Main Avenue in front of Schlotzky's, finishing in 48:15.1 to Overend's 48:16.3.
"It was pretty awesome. I didn't think I could have him," Callahan said. "I was on his wheel and used his draft to swing around."
Abbott took control of the women's race after the first lap, winning in 55:01.2, which was nearly 1½ minutes in front of second place. She moved to the front of the women's peloton as it traversed the 9th Street hill near the Irish Embassy.
"You look at a course like this, it's a hard course and it's not a long race," Abbott said. "You have to make it hard from the start."
She and second-place finisher Joelle Numainville battled until the third lap, when Abbott turned on the jets and took a 20-second lead on Numainville.
Even with her two wins, Abbott won't be eligible for the omnium championship because she won't race in Monday's BP Time Trial.
"I probably have to head back (to Boulder) because the friend that I'm riding home with, his dad is flying out of (Denver International Airport) at 5:30 tomorrow, and I feel like if I stay he might miss his flight," Abbott said.
Only competitors who ride in all three events (road race, circuit race and time trial) are eligible for the weekend's omnium championship and $1,000 bonus.
Samantha Lunsky appears in the pole position for the women's championship after taking second in the road race and third in the circuit race.
Numainville likely will be her top challenger, finishing fifth in the road race and second behind Abnott in Sunday's circuit race.
"We'll leave (the omnium) for someone else," Abbott said.
Swirbul also will not be eligible for the omnium championship since he isn't signed up for the time trial.
Even though he isn't competing in the omnium, Durango left its mark on Swirbul.
"I'm really impressed with the whole event. The atmosphere, with the big crowds and the announcing, it felt like a great pro race," he said of the IHBC. "I'll do it as long as I'm around."
Swirbul next will ride in the Tour de Beacue in Quebec before building to the Tour of Utah and eventually the USA Pro Challenge in his home state.
As for the IHBC men's omnium, Overend likely leads those standings after back-to-back third-place finishes so far this weekend.
Time trials will begin at 9:30 a.m. Monday at the intersection of County Road 250 and 32nd Street.
kgrabowski@ durangoherald.com