Like all hospital employees, a 10-day quarantine was enforced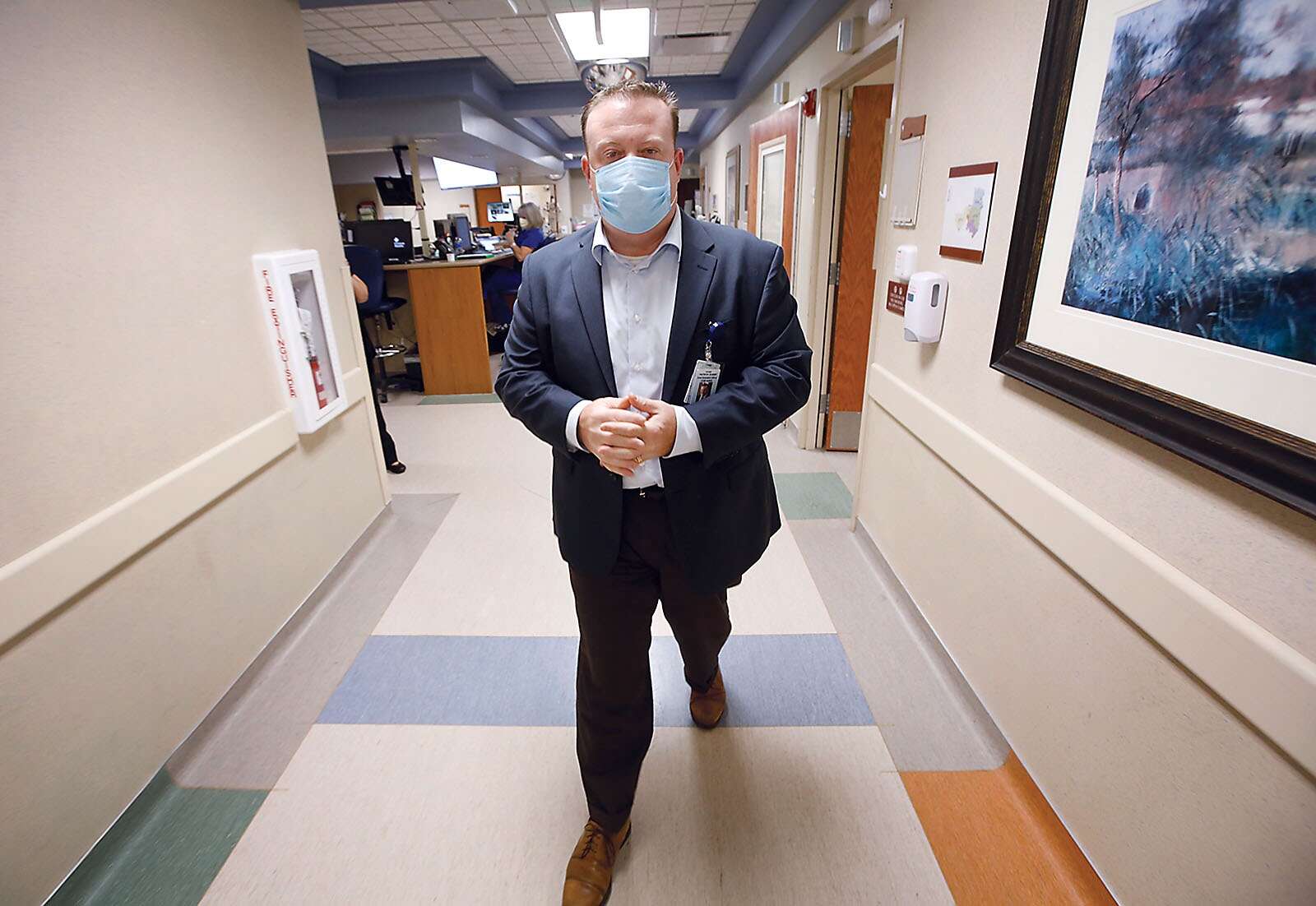 Mercy Regional Medical Center CEO Patrick Sharp self-quarantined after being exposed to COVID-19.
Lindsay Radford, spokeswoman for Centura Health, Mercy's parent company, said Monday she is unsure when Sharp was exposed to COVID-19, or whether he was still on a 10-day quarantine period.
When asked if Sharp was following Centers for Disease Control and Prevention procedures by taking a 10-day quarantine like anyone else in the organization would have to, Radford said, "Mm-hmm."
Since the pandemic began, Mercy has followed the CDC prevention standard of a 10-day quarantine period for any employee who is exposed to COVID-19.
When asked Monday afternoon if the meetings Sharp had been in Monday were Zoom meetings, Radford said, "Yeah."
Radford said the hospital has an occupational health department that follows up with all employees who might be exposed, or are experiencing symptoms, to make sure COVID-19 tests come up negative.
Working through Centura's media relations department, The Durango Herald requested an interview with Sharp, but he did not return a phone call Monday or Tuesday.
On Monday evening, Radford said she hadn't spoken with Sharp all day because he was in meetings and she could not confirm he was exposed to COVID-19. She said that when she spoke with the Herald earlier in the day, she was giving information about procedures any Mercy employee would have to go through if exposed to COVID-19.
On Tuesday, the Herald attempted to follow up with Radford and speak with Sharp, but neither returned media inquiries seeking additional information.
Specifically, the Herald sought clarification about whether Sharp was isolating or quarantining, whether Sharp had contracted COVID-19, and what impact his absence has had on his abilities to serve as CEO.
Since Aug. 17, Mercy has had an active outbreak of COVID-19 at its facility in Durango. As many as 56 cases have been reported among staff members since the outbreak began, according to the most recent data from the Colorado Department of Public Health and Environment.
njohnson@durangoherald.com