State had 83 COVID-19 cases as of Monday; San Juan County reporting 3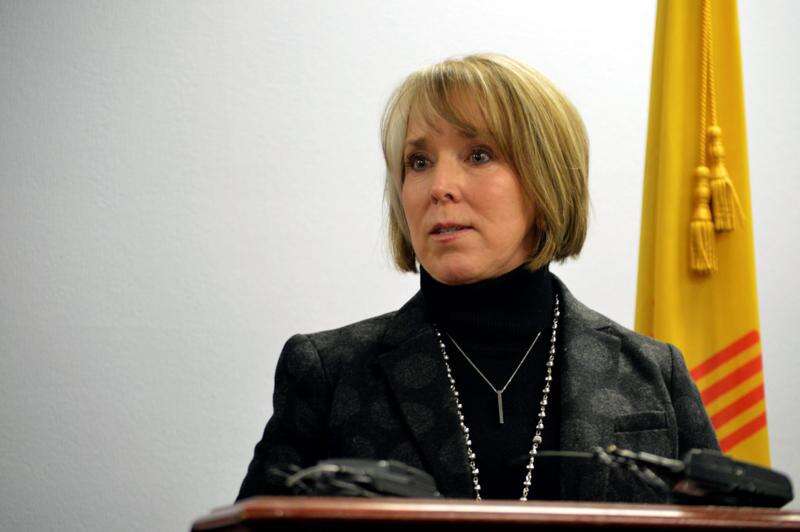 FARMINGTON – The New Mexico governor issued a stay-at-home order Monday afternoon for the state, closing all non-essential businesses, as cases of COVID-19 continue to spread.
The order takes effect at 8 a.m. Tuesday and closes all non-essential businesses, requiring all of the state's non-essential workforce to work from home, according to Gov. Michelle Lujan Grisham's announcement.
During a news conference Monday afternoon, Lujan Grisham said the public health order was necessary to contain the coronavirus outbreak as much as possible, and New Mexicans were told to remain in their homes except for outings related to health, safety and welfare.
"The only way for us to stop or slow the spread of this virus is for New Mexicans to stop interacting with each other," Lujan Grisham said during the news conference. "New Mexicans must be crystal-clear on this point: Right now, every time you leave your house, you are putting yourself, your family and your community at risk. Only by distancing from one another, by remaining home except for essential or emergency travel, can we limit the spread of the virus to the point that it does not overwhelm New Mexico."
On Monday afternoon, the state's confirmed cases of COVID-19 also rose to 83.
The governor and public health officials also limited the number of people gathering to five.
Essential businesses include:
Health care operationsHomeless shelters and food banksGrocery stores and convenience storesChild care facilitiesLaw enforcementFirst respondersEmergency management personnel and dispatch operatorsInfrastructure operationsFarms, ranches and other food operationsBanksReal estate servicesLaundromatsHardware storesMedia servicesUtility companiesRestaurants but only for delivery and takeout.A full list of essential businesses can be found at the New Mexico Department of Health's website.
Lujan Grisham also said the state would increase the surveillance of businesses to ensure they complied, and violators could lose their licenses and face civil or criminal penalties. She added the state would be relying on the public to report a violation and had established a non-emergency COVID-19 hotline where people could submit a report at (833) 551-0518.
During her news conference, Lujan Grisham said the state has the capacity to run 850 tests per day, and as of Sunday had performed 5,400. Out of the state's 83 positive cases, nine resulted in hospitalizations, three of those needed intubation and five were still in the hospital as of Monday, Lujan Grisham said.
Two of the newly reported cases on Monday were from San Juan County, bringing the county's total to three confirmed COVID-19 cases. A female in her 70s and a male in his 30s both tested positive, according to the New Mexico Department of Health's news release.
Anyone with COVID-19 symptoms – fever, cough, shortness of breath – is encouraged to call their health care doctor or the state's COVID-19 hotline at (855) 600-3453.
lweber@durangoherald.com