Survey shows impact of COVID pandemic on Farmington-area economy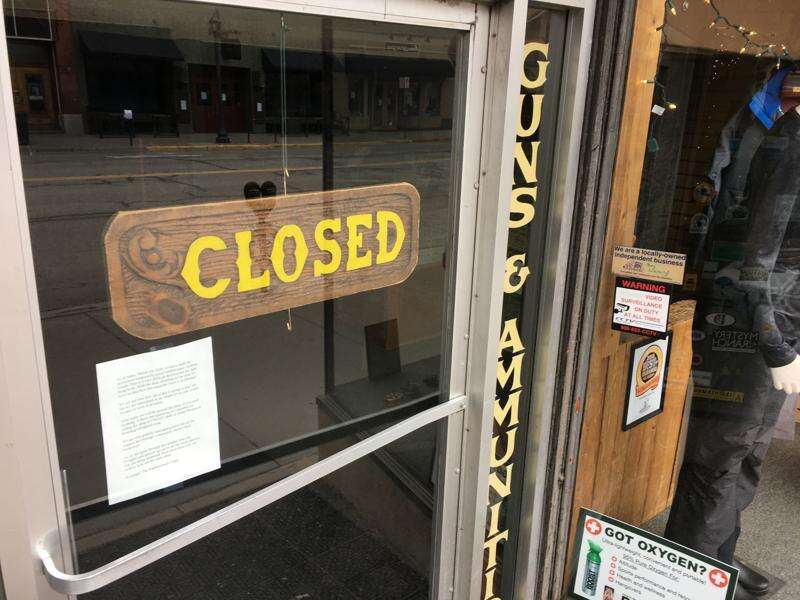 FARMINGTON – State and local officials are encouraging businesses to apply for federal loans under the recently passed stimulus bill, as owners report growing impacts resulting from the COVID-19 response.
The city of Farmington is "encouraging those seeking assistance through (the Small Business Administration) to apply as soon as possible due to the 'first-come, first-serve' nature of these resources and their limited availability," Warren Unsicker, director of economic development for the city, said in an email.
The federal CARES Act allocated $349 billion in loans to small businesses, but business owners must apply by June 30 to access the money.
"This money will go quickly, and New Mexico small businesses must act as soon as possible to obtain loans," said Alicia Keyes, the state's economic development secretary, last weekend. "Many businesses struggling through this crisis need a financial bridge to help them survive and recover once this crisis eases."
Business owners can apply through two loan programs: the Economic Injury Disaster Loan Program and the Paycheck Protection Program.
With the economic injury disaster loan, a business can borrow up to $2 million, with an advance of $10,000 made available within three days, according to the federal government. The paycheck protection loans allow businesses to borrow up to $10 million with an interest rate of 1% and a deferment of six months.
The Paycheck Protection Program is designed to encourage employers to keep employees on the payroll – the loan will be forgiven if all employees are on the payroll for eight weeks, according to the Small Business Administration.
Small businesses can apply for the loans at disasterloan.sba.gov/ela.
The availability of the two loan programs comes as businesses throughout the region feel the financial pinch resulting from social distancing and business closures during the past few weeks in response to the COVID-19 pandemic.
A survey conducted by the Farmington Chamber of Commerce in late March and released last week highlights the growing concerns in the business community.
The two main takeaways from the survey are questions about how the coronavirus pandemic has affected the business of respondents and whether they have laid off any employees.
Out of the 164 business owners who responded, 23.7% – about a quarter – reported they had closed or would be closing their doors as a result of the pandemic. Another 12.8% said business had decreased 70% to 90%, and an additional 12.8% reported their business was down 50% to 70%. Other respondents reported a lesser impact.
And just under 40% of the businesses owners who responded said business interruption insurance to pay claims related to COVID-19 would be the most beneficial.
While 65.8% of survey participants said they had not laid off any workers, 10% had laid off 75% to 100% of employees and 4.8% had laid off 51% to 75% of employees.
After survey responses were completed in late March, New Mexico Gov. Michelle Lujan Grisham extended the state's shelter-in-place order, which could result in additional layoffs.
While the focus of the federal government has been on providing small business loans, over 50% of respondents to the survey said they don't need a loan but instead need grant money to pay employees and cover operating costs.
lweber@durangoherald.com