There's still plenty of work for Community Compassion Outreach to do in the coming years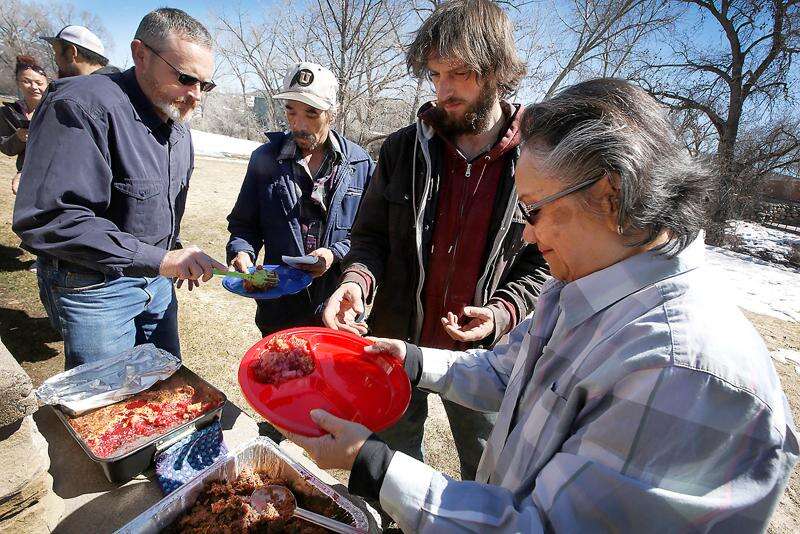 A local nonprofit incorporated a year ago to help people survive and exit homelessness has set a lofty goal: Raise $6 million to build 60 affordable, low-barrier, low-income and supportive housing units.
Community Compassion Outreach, a group informally organized by Donna Mae Baukat as a church program in January 2017, celebrated its first anniversary of incorporation March 29. Since it became an official nonprofit, Community Compassion Outreach has created programs, provided opportunities and supplied information for people experiencing homelessness in La Plata County.
The organization has partnered with state and national civil rights activists to advocate for the rights of people without homes. It has gotten help from a class at Fort Lewis College in exploring designs for small, affordable housing units.
"Considering it's just a year into this, we've come a long way just on a few people," Baukat said. "None of us are getting paid, and we're able to do it on our own personal budget. I've been very grateful for that."
Baukat moved to Durango in the fall of 2016. She started working with the homeless outreach minister at Durango Christian Church when she asked the question: Why are people not living in a house? She'd always been curious, so she started to dig.
"I learned not long after that that two people were found dead from being frozen to death," Baukat said. "I could not imagine people being without shelter or the right clothing to keep them warm."
The more she dug, the more entranced she became by the idea of helping people who are experiencing homelessness. The best way to do that, she discovered, is to provide permanent shelter for people who don't have it. She saw a need and felt "burdened" by the issue, Baukat said, so she decided to do something about it.
As her mission resonated with people, the idea grew and so did the organization's volunteer base.
"I really want to thank everyone who has learned about us. Once they've learned about us, they're willing to come on board," Baukat said. "It's the volunteers, the people who've been listening to what I'm saying, that have made it happen."
With the progress made in the past year, from engaging with organizations around town to talking with state officials about a matching grant to build its Village of Hope, Baukat said it's not unrealistic to say that construction on a housing project to serve the most impoverished residents will start soon.
"I am hoping that before the end of the year, we will have found a property and we will have gotten private investors to donate so we can provide a village," Baukat said. "In a year, the way things have been going, it's not impossible."
bhauff@durangoherald.com