An initial offer was rejected Tuesday, but community groups are working to vie for the property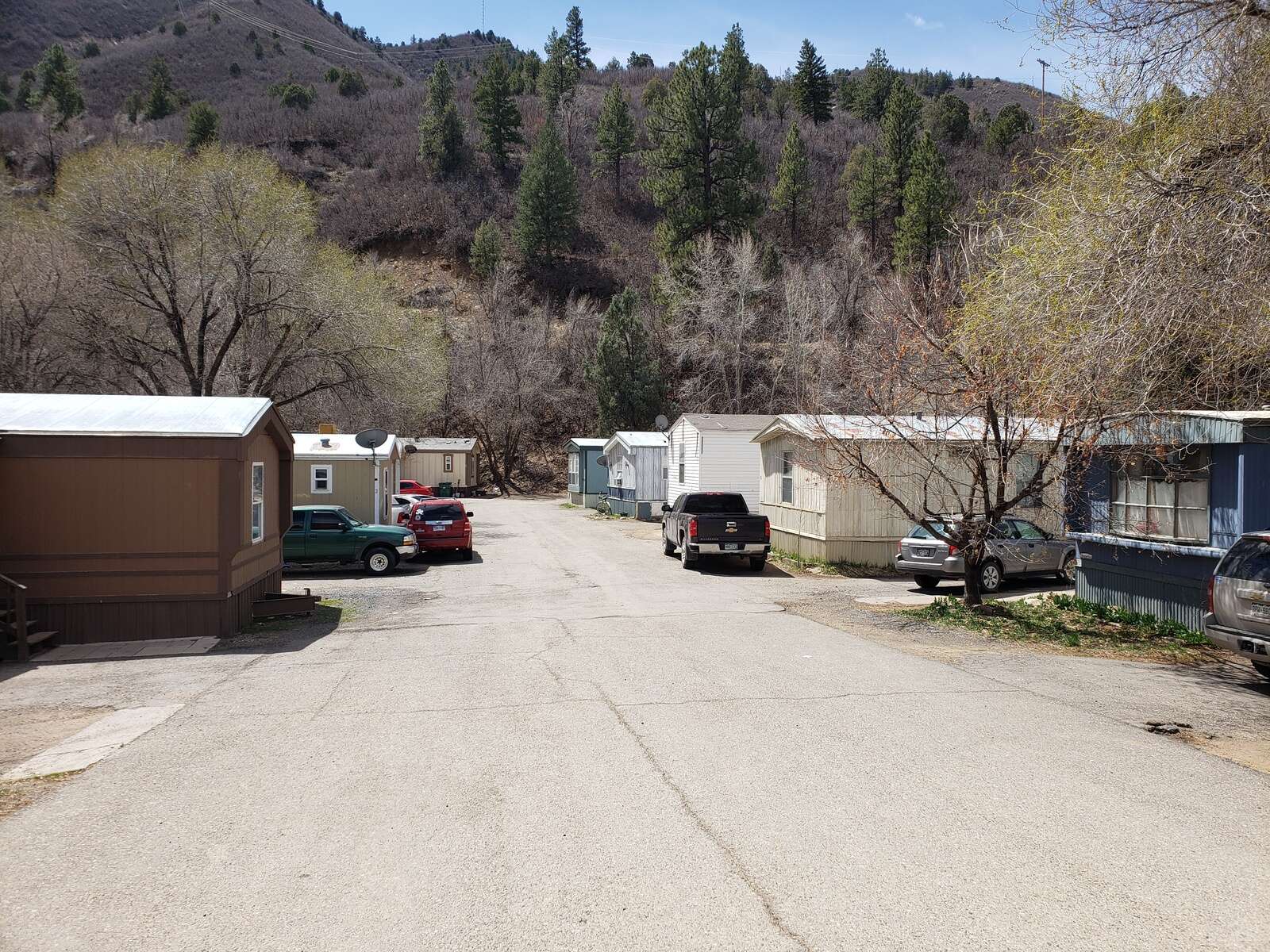 In a repeat of Westside Mobile Park, residents of another Durango mobile home park are trying to prevent the sale of their park.
Residents of Triangle Trailer Park are working with Durango's HomesFund, an affordable housing and homeownership nonprofit, to purchase the park, which sits directly west of Westside Mobile Park. HomesFund submitted an initial offer Fridayon behalf of residents, but that offer was rejected. Residents and HomesFund are once again competing with Harmony Communities as the deadline to purchase the property nears.
"Their community is under threat if Harmony takes over," said Lisa Bloomquist Palmer, executive director of HomesFund. "HomesFund wants to prevent displacement and then keep the lot rents at a manageable level for all the residents."
Triangle Trailer Park at 21062 U.S. Highway 160 borders the western edge of Westside. The park seems as if it is a part of Westside, but it is actually a separate property.
Triangle Trailer Park houses 12 families and the demographics of the park are similar to Westside with a predominantly Latinx working-class community, Bloomquist Palmer said.
Residents received notices from owner Merlin Zimmet that the park was for sale in mid-January, about a month after residents of Westside received their notices. The letters gave residents a 90-day window to purchase the park, but they also said the park had already been sold, said Cesiah Guadarrama, associate state director for 9to5 Colorado, an economic and housing justice nonprofit that has worked with mobile home parks across the state.
Under Colorado law, residents of a mobile park have the right to offer to buy the park if the owner is selling it or changing its land use. They must make an offer within a 90-day period and the owner must negotiate in "good faith."
Bloomquist Palmer said it appeared as if California-based Harmony Communities, a mobile home park company with a history of raising rents, was trying to buy both Westside and Triangle Trailer Park but the corporation did not realize initially that the two were separate properties.
Unlike Westside, which had a price tag of more than $5 million, the notice Triangle Trailer Park residents received said the other offer Zimmet had received for the park was for $725,000.
"The price was reasonable compared to what we have seen," Guadarrama said. "We've been organizing in Fort Collins and other areas where parks have gone up for $47 million."
Guadarrama worked with residents to organize and began reaching out to groups that could facilitate the purchase of the park. HomesFund stepped in and offered to help and residents of Triangle Trailer Park assigned their right to buy the park to HomesFund.
At a board of directors meeting on March 30, Bloomquist Palmer and HomesFund got the approval to submit an offer for the park.
"I went to my board and said we can come up with $725,000 to preserve 12 units of affordable housing in our community," Bloomquist said. "That's about $60,000 per unit. In the grand scheme of things, that's a quarter of what it would be to preserve a lot of types of affordable housing."
HomesFund initially approached La Plata County for financial assistance in the form of $20,000 in earnest money, a grant for $55,000 for due diligence and $200,000 for a short-term loan for gap financing. The nonprofit also has financial backing from First Southwest Bank.
However, because of the short time frame to make an offer, HomesFund has since pivoted. On Friday, HomesFund submitted a bid on behalf of residents of Triangle Trailer Park.
"The offer is pretty much that we'll pay cash if necessary, but we're hoping that financing from the county and First Southwest Bank comes through prior to closing," Bloomquist Palmer said. "With Westside and Elevation Community Land Trust having to go through back flips to make the offer cash, we figured that we would preempt that by not having contingencies in the offer that are usually involved when there's financing."
HomesFund offered more money than Harmony Communities and felt like the offer was competitive, but on Tuesday, Zimmet rejected the offer saying that Harmony Communities had matched HomesFund's bid.
The 90-day deadline for residents to purchase the park ends Sundayand Zimmet is set to close on the property with Harmony Communities on April 20.
The situation remains fluid and HomesFund is still working to purchase the park, Bloomquist Palmer said.
Guadarrama informed residents of Triangle Trailer Park on Wednesday morning that their offer was unsuccessful and they expressed disappointment and concern.
"Residents right now obviously are not feeling great," she said.
Guadarrama said she was unsure why Zimmet rejected the competitive offer from HomesFund, a local organization that has the backing of Triangle Trailer Park residents, and why Harmony Communities was still pursuing the property.
"This park is a smaller park, it's a closer knit community," Guadarrama said. "Why not just step aside knowing that there's a local buyer who's there and who's already been in communication and building relationships with those residents?"
If HomesFund's efforts ultimately fail, Guadarrama and 9to5 Colorado will continue to support the Triangle Trailer Park community as new owners take over.
"Organizing doesn't stop because you're not able to purchase your park. There's still a lot of work to do," she said.
ahannon@durangoherald.com