Two previous trials resulted in hung juries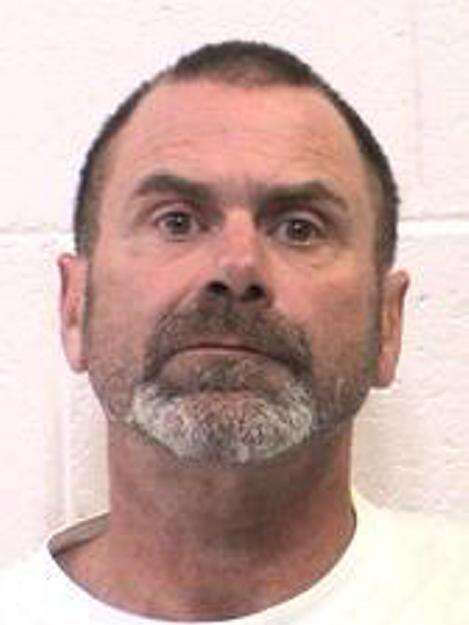 After two mistrials, prosecutors will retry for a third time a Pagosa Springs man accused of sexually assaulting a child in Bayfield in 2018.
Rodney Keller, 54, faced trials in October 2019 and again last month. Both trials resulted in a 12-person jury unable to come to a unanimous decision about whether to convict Keller for sexual assault of a child.
At a court hearing Tuesday, Deputy District Attorney-Appellate Sean Murray announced prosecutors intend to retry the case for a third time. A new court trial was set for Nov. 9.
Murray said he believed the jury selection was biased in last month's trial. He said the family supports trying the case a third time.
Keller's defense attorney, Heather Little, questioned whether a third trial will result in a different outcome.
"I don't believe there is any reason ... that the (prosecution is) going to be able to convince the jury to reach a unanimous guilty verdict on a third, fourth or even fifth trial," she said in court.
Little asked for Keller's bond to be reduced in light of the circumstances. Little said Keller has been in jail for more than two years while the court process has dragged on.
"I cannot underscore for the court how damaging this has been to Mr. Keller's psychological state," she said.
Murray said the 6th Judicial District Attorney's Office opposed any reduction of Keller's bond.
Judge Todd Norvell, overseeing the case, said Keller has been "in custody for a lengthy period of time," but that he "poses a great risk to the community, especially if he gets access to children under a certain age."
"Juries have struggled, but at the same time, according to the evidence, I've seen he has sexually abused three little girls now, who were between the ages 6 to 8 at the time," Norvell said.
Still, Norvell lowered Keller's bond to $30,000, which would include a no drug or alcohol stipulation, GPS monitoring and a condition that would bar him from schools, libraries, the Durango Community Recreation Center and any contact with a person younger than 18.
Little also took issue Tuesday with 6th Judicial District Attorney Christian Champagne making comments to The Durango Herald about Keller's case.
Champagne is not allowed to be involved in the case because he represented Keller in a 2008 case for sexual assault on a child, before Champagne became district attorney, which Keller pleaded guilty to.
In an interview with the Herald on Tuesday, Champagne said he has not played any active or supervisory role on the current case.
"I did not discuss whether to retry the case," he said. "But the bigger picture here is, we're talking about a case with this type of charge, and it's critically important for our community that justice is served."
Champagne said he could not comment about why taking the case to trial a third time may result in a conviction. But in a broader sense, he said, "We believe in the righteousness of this case and justice needs to be served."
"I think every time we re-examine a case, we can learn from what's happened and improve the presentation of the case," he said. "The use of our resources for a case like this, we feel, is appropriate and just given the seriousness."
According to authorities, Keller was invited by a former girlfriend to play cards and have drinks at her female friend's house in Bayfield on June 2, 2018.
At the end of the night, the owner of the house, and mother of the alleged victim, let Keller spend the night. Keller supposedly was living out of his car in Pagosa Springs.
The next morning, the child woke up before the mother and found Keller on the couch. Authorities said Keller spent the morning with the child and eventually sexually assaulted the child.
The child told the mother about the assault later in the day. Investigators with the La Plata County Sheriff's Office and Bayfield Marshal's Office questioned Keller the same day, and he denied the allegations.
Keller was arrested June 20, 2018.
jromeo@durangoherald.com