Durango well represented in Utah gravel race
After tackling 10,400 feet of climbing over 69 miles, Durango cyclists Cole Paton and Sarah Sturm both reached the podium at the The Crusher in the Tushar presented by The Creamery on Saturday in Beaver, Utah.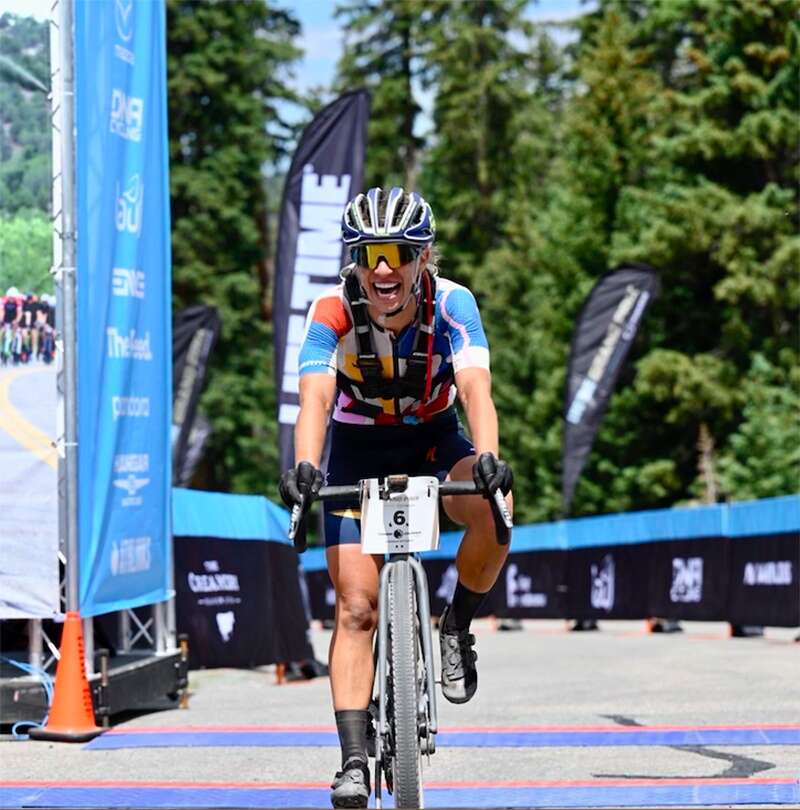 In the pro women's gravel race, Haley Smith and Sophia Gomez Villafane took an early lead, but there were multiple changes of the lead with Ruth Winder and Sturm also riding in the lead group. Smith was the first woman to reach the top of the Col d'Crush Queen of the Mountain point. Smith then went on to take victory in 4 hours, 56 minutes and 23 seconds, eight minutes ahead of second-place finisher Emma Grant. Sturm crossed third in 5:05:42, 40 seconds after Grant. Villafane finished eighth (5:16:38) and Ellen Campbell finished 21st in 5:33:19.
"I didn't know what I was going to be capable of, but I felt confident I could give it a good run," Smith said. "It's a hard day to plan for nutrition, I didn't want a hydration pack because of the heat so I only had two bottles and had to ration my water and at the end I think I was at my max effort with nothing else in the tank."
In the pro men's race, Keegan Swenson and Howard Grotts escaped off the front early on while Paton gave chase. Swenson was solo by the time the course reached Circleville, and he also reached the King of the Mountain point at the top of Col d'Crush in the lead.
Swenson then finished first in a new course record, 4:02:24.
"It was nice, I don't mind racing alone, you get to ride at your own pace," Swenson said. "This one felt good, in my home state and I think the course suits me well. As I'm getting excited for Leadville, this is definitely a good training race and pretty comparable to the climbing."
The action didn't stop there as Paton, Griffin Easter and Peter Stetina found themselves in a sprint to the end for second through fourth place. Paton managed to cross second in 4:13:53, six seconds ahead of Easter. Stetina crossed fourth in 4:14:03, Payson McElveen finished fifth in 4:15:57, and Grotts ended up placing eighth in 4:18:23.
Stephan Davoust placed 25th in 4:37:46 and Cooper Wiens finished 115th (5:25:52)
The gravel event, owned and produced by Life Time, welcomed a field of approximately 800 riders representing 37 states and eight countries to Utah's Tushar Mountains.
The event features a 60/40 split of gravel to tarmac and is considered one of the most challenging gravel races in the world and the only one with a true mountain top finish.
Complete results at https://bit.ly/3Pnhnb7.