Will target a White Rim record attempt later this year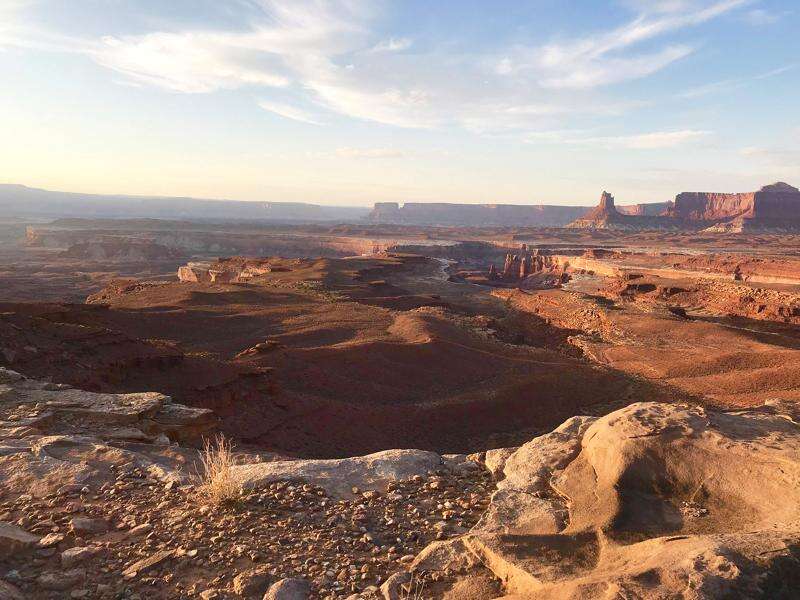 Payson McElveen's first attempt at the Dirty Kanza 200-mile gravel race went from bad to worse nearly every mile.
The two-time defending marathon mountain bike national champion who calls Durango home withdrew after roughly 104 miles last weekend in Kansas. It wasn't without a good effort.
"From what I could tell, this is kind of one of those events that are so extreme that you kind of just have to know that going in and roll with the punches," McElveen said. "You have to be mentally prepared for a lot of things to go wrong. I've never raced Paris-Roubaix, but there are similarities in guys doing it for five to 10 years before they get a clean run at it. All you can do is go in fit and as prepared as you can every year, and eventually you will get your year."
Year 1 was not McElveen's year, and that became clear quickly.
The race began in Emporia, Kansas. Riders are led out for the opening couple of miles by a police patrol car as they go through town on pavement before hitting the first stretch of dirt road. But the patrol car slowed down and gradually eased off the road, forcing McElveen and a few others to evade the maneuver.
"In order to avoid rear-ending it, I had to take some evasive action and ended up in a ditch," McElveen said. "I lost one of my two bottles, my chain came off and jammed badly. So, I had to ride the first 50-plus miles with only one water bottle and lost a pretty solid three or four minutes right off the bat and had to chase to get up to the front."
McElveen bridged the gap that had been established by the lead riders, but at Mile 15 he had a flat tire that luckily sealed. At Mile 25, he sliced a tire that there was no hope of sealing, and he lost another three-plus minutes. Again making it to the front at Mile 55 after chasing as hard as he could, he had another huge slice in a tire at the 65th mile.
"At that point, I was kind of over it," he said.
McElveen, 25, stayed on the course for 5 hours, 10 minutes. He lost roughly 20 minutes with mechanical issues.
Ted King, a 35-year-old from California, won this year's Dirty Kanza 200 in a time of 10:44:22. Arizona's Joshua Berry, 27, was second in 10:54:33, and elite mountain biker Geoff Kabush, a 41-year-old from Canada, was third in 11:04:55.
Colorado Springs' Kaitlin Keough, 26, won the women's race in 12:09:27. California's Amanda Nauman, 28, was second in 12:28:20, and 33-year-old Alison Tetrick of California was third in 12:31:12.
"It was unbelievable how many people flatted out of the lead group of 40 or 50 guys within the first five miles, and then even more when it hit that first section of bad flint rock," McElveen said. "People were pulling off the road every few seconds, and the lead group was down to 25 in the first five miles from flats alone."
Up next for McElveen is the Carson City Off-Road, the third leg of the Epic Rides series, held June 15-17 in Nevada. He also will focus on short-track and cross-country mountain bike nationals in July, and later this fall he announced an attempt at the record on the White Rim Trail in Moab. The unofficial, self-reported record, is 5 hours, 59 minutes. Powered by his Red Bull and Orange Seal Off-Road sponsors, McElveen will try to complete the 100-mile loop in 5 hours, 58 minutes. He hopes to break the record and standardize what the record attempt should look like, as many more cyclists eye a potential attempt.
The type of training he used for Dirty Kanza will continue to help him as he looks toward that goal.
"That sort of training serves me well for any kind of racing," he said. "The long endurance days on the bike do a lot for me in 90-minute cross-country racing, too, and I do a good amount of it as it is. I'll be doing more five-hour rides, more of them on rougher dirt roads and get used to that kind of beating."
jlivingston@durangoherald.com