Some of Colorado's roads and highways are in rough shape after a very snowy winter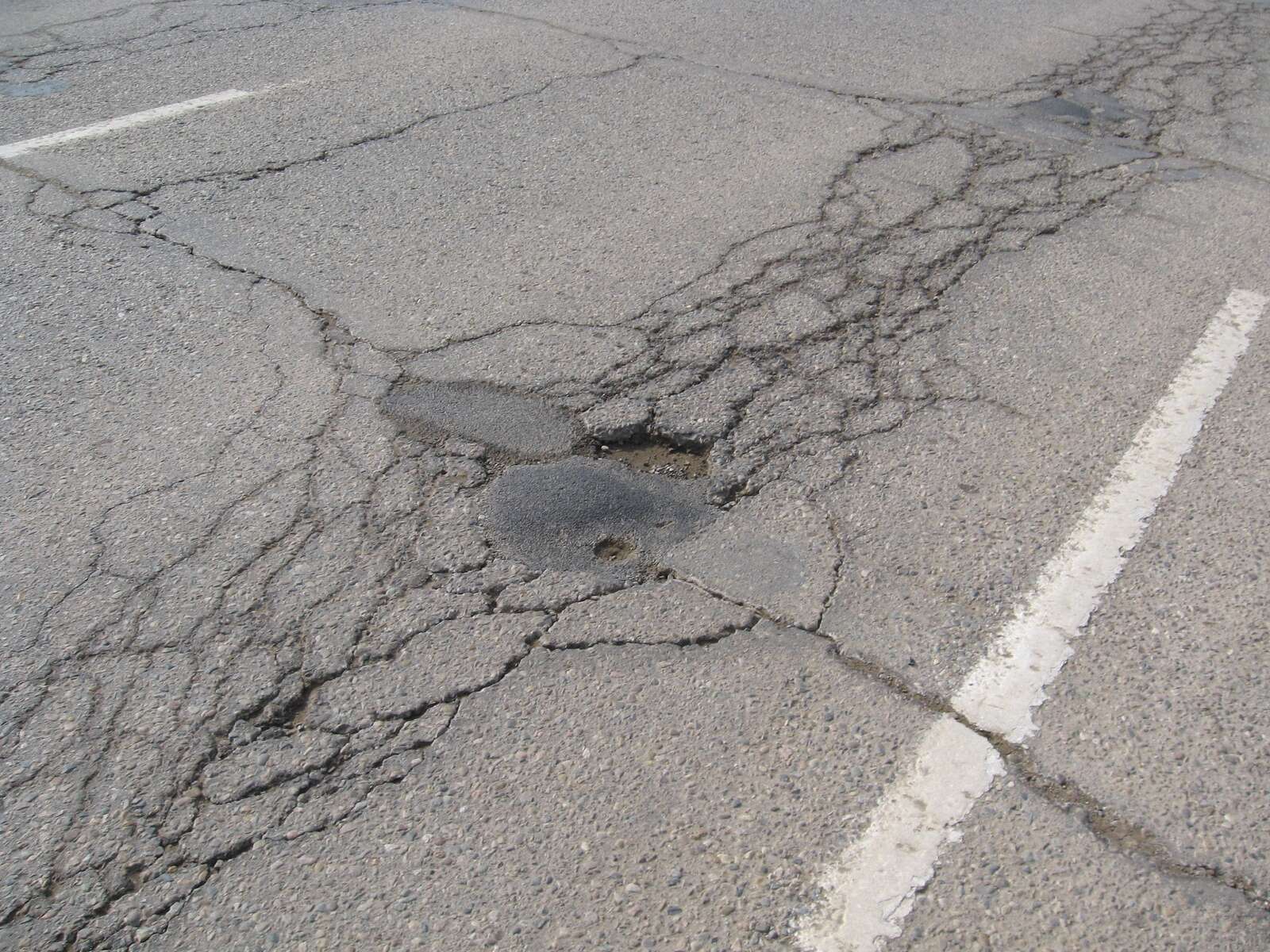 If you've spent any time driving in Colorado's high country lately, this won't come as a surprise to you: Some of Colorado's roads and highways are in rough shape after a very snowy winter.
U.S. 40 over Berthoud Pass to Winter Park, for example, is so bad a man driving a Jeep reportedly hit a big pothole and instantly lost steering and nearly drove off a cliff.
Now, the Colorado Department of Transportation is planning to move about $45 million from its reserves to make emergency road repairs around the state this spring and summer and to shore up its snow removal budget.
"We're definitely giving (Winter Park tire shops) a lot of business," said Jason Smith, a CDOT regional transportation director, in front of the state Transportation Commission on Wednesday. "As much as they appreciate it, they're begging us to come up there and work on the road. So anything we can do up there will be appreciated."
CDOT has brought in extra crews to patch U.S. 40 in recent weeks as temperatures warm and potholes worsen, Smith said. But those crews have been limited to "cold patch," which is relatively easy to apply, but doesn't hold up to the constant freeze-thaw cycles typical of spring.
"It's almost an endless battle that we're fighting right now," Smith said. "Until we can get up there and do more of a permanent fix with hot mix asphalt, it'll just become worse and worse."
U.S. 40 and other roads are in such rough shape because this past winter will likely rank as one of the snowiest in the state in the last 50 years, CDOT staffers said. Weather stations in remote places like Wolf Creek Pass and Grand Mesa all measured 40 inches of liquid precipitation since October – roughly between 400 and 600 inches of snow, CDOT said.
"Winter always wins here in Colorado," said John Lorme, CDOT's director of maintenance and operations.
Massive amounts of snow, very cold temperatures and rising operational costs for things like fuel and overtime are why extra money is needed now.
"We also felt it was something we had to act on now, that we can't wait to address," CDOT CFO Jeff Sudmeier told the commission.
Some of the projects will be tackled by in-house staff and others will likely be contracted out, Sudmeier said. He added that details will be reported back to the commission in the coming months.
The commission will vote on the new spending at its meeting on Thursday. Several commissioners on Tuesday indicated they support the move.
"We know this is a problem and we're taking action to do something about it," said Commissioner Kathleen Bracke.
Bracke connected these costly repairs to others CDOT has made after climate change-fueled extreme weather events like wildfire and floods.
"The impact of our climate is impacting our system, and it's impacting our cost," she said.
To read more stories from Colorado Pubic Radio, visit www.cpr.org.