Ignacio boys remain undefeated with win over Cedaredge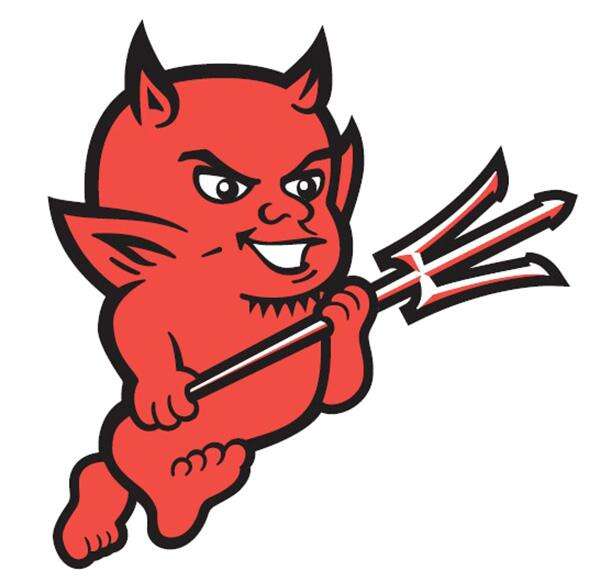 The Durango High School boys basketball team will kick off Christmas break knowing there is still plenty of work to be done. The Demons came out flat and dropped Saturday's contest against tournament-host Mitchell in Colorado Springs, as the Demons fell 60-41.
Dominick Ferris and Jalen McNeal led Mitchell in scoring with 15 points each, while Savaughn Washington scored six points, as did Wilson Danks. Durango was led by Anthony Flint with nine points, while Jordan Woolverton scored eight. Freshmen Dylan Bettin also scored eight points, which all came in the fourth quarter.
The Demons (5-5) led 12-10 after the opening quarter, but their offense came to an abrupt screech, and Mitchell made the most of it. The Marauders scored the opening six points, and never looked back, as they continued to scorch the Demons on an eventual 16-2 run. While it was only a 12-point Marauders' 26-14 halftime lead, DHS head coach Alan Batiste did not see the sense of urgency after his team came out of the locker room for the second half.
"We just didn't come out ready to play this morning," Batiste said. "In the second quarter when they went on that big run, we turned the ball over on seven straight trips. They didn't respond particularly well in the third quarter, either. We have to do a better job of protecting the basketball and finding ways to stop teams when they go on big scoring runs."
In the second half, Mitchell (4-1) scored the first 10 points of the second half to break the game wide open at 38-16 midway through the third quarter. The Marauders outscored Durango 40-9 between the second and third quarters to pull away for good.
In the final frame with the game all but put away, the Demons received a big lift from their bench. Bettin and fellow freshman Luke Wesley combined for 12 of Durango's 20 points in the fourth quarter. AJ Carlson added four free throws to finish with six points.
"For the other guys on the bench to get an opportunity to see what they can do, that was good to see," Batiste said. "They played hard, and it was good to get their minutes and confidence up. They didn't back down even after a large deficit, so I was encouraged by that."
Durango will have 13 days off before taking on Bloomfield on Jan. 3 to kick off the second half of its season.
"Moving forward, we have to be more aggressive when it comes to shot selection and in the post," Batiste said. "We have to play with a little bit of a chip on our shoulders when we get down, and that sense of urgency has to continue on both the defensive and offensive ends, as well. From leaving the huddle after a timeout to our execution on offense, being more aggressive is going to be the key moving forward."
Ignacio 61, Cedaredge 23
The Ignacio High School boys basketball team remained undefeated heading into Christmas break after the Bobcats rattled off their fourth consecutive win on Saturday, as they beat Cedaredge 61-23.
The Bobcats (4-0), ranked No. 4 in the latest Class 2A poll, played stout defense that translated into quick transition baskets, and IHS was able to cruise wire-to-wire for the win.
Bryce Finn led the Bobcats with 16 points and 12 rebounds, while Ocean Hunter had nine points to go along with nine rebounds. Bird Red came off of the bench to score six points and grabbed nine rebounds, including seven offensive rebounds in the win.
"I was super pleased with how we played today," said IHS head coach Chris Valdez. "Our defensive effort was really strong, and to hold them to seven first-half points after they beat us by 12 last year, it was great to see. Our defense led to a lot of transition baskets, which is the ultimate goal, and Cedaredge couldn't keep up."
IHS had a 15-6 lead after the first quarter and stretched it to 33-7 at halftime. In the second half, IHS continued to find transition baskets and led 49-21 after three quarters, and gave up just one basket in the fourth quarter to hold on to the win.
IHS will have two weeks off before taking on Dove Creek (2-4) on Jan. 7 at 7 p.m. in Dove Creek.
Girls High School Basketball
Cedardge 48, Ignacio 35
Girls High School BasketballThe Ignacio High School girls basketball team gave Cedaredge a good game on Saturday but had four shots that rimmed out, and the Bobcats came up short in a 48-35 loss.
The Bobcats (2-3) ranked No. 9 in Class 2A, played tough defense against the Bruins (5-1), but were unable to make key baskets down the stretch.
"We should have won the game, but we fell apart in the fourth quarter," said IHS head coach Justa Whitt. "We gave them a good game, for sure. We had four shots that rattled out, and if those would have gone in, it would have been an entirely different game. I'm proud of their performance, and it's why we play these big teams, because we know we can compete."
Final statistics were not available. IHS will have two weeks to prepare for its next game, when it will travel to take on Dove Creek (5-2) at 5:30 p.m. Jan. 7 in Dove Creek.
"I like where we are at heading into Christmas," Whitt said. "We have to keep up the steady pace of improvement, get better at our offensive sets and make sure that we are limiting our turnovers. We want to be playing our best ball at the end of the year, and I think we're on the right track."
bploen@durangoherald.com