Employees share complex reasons behind job transitions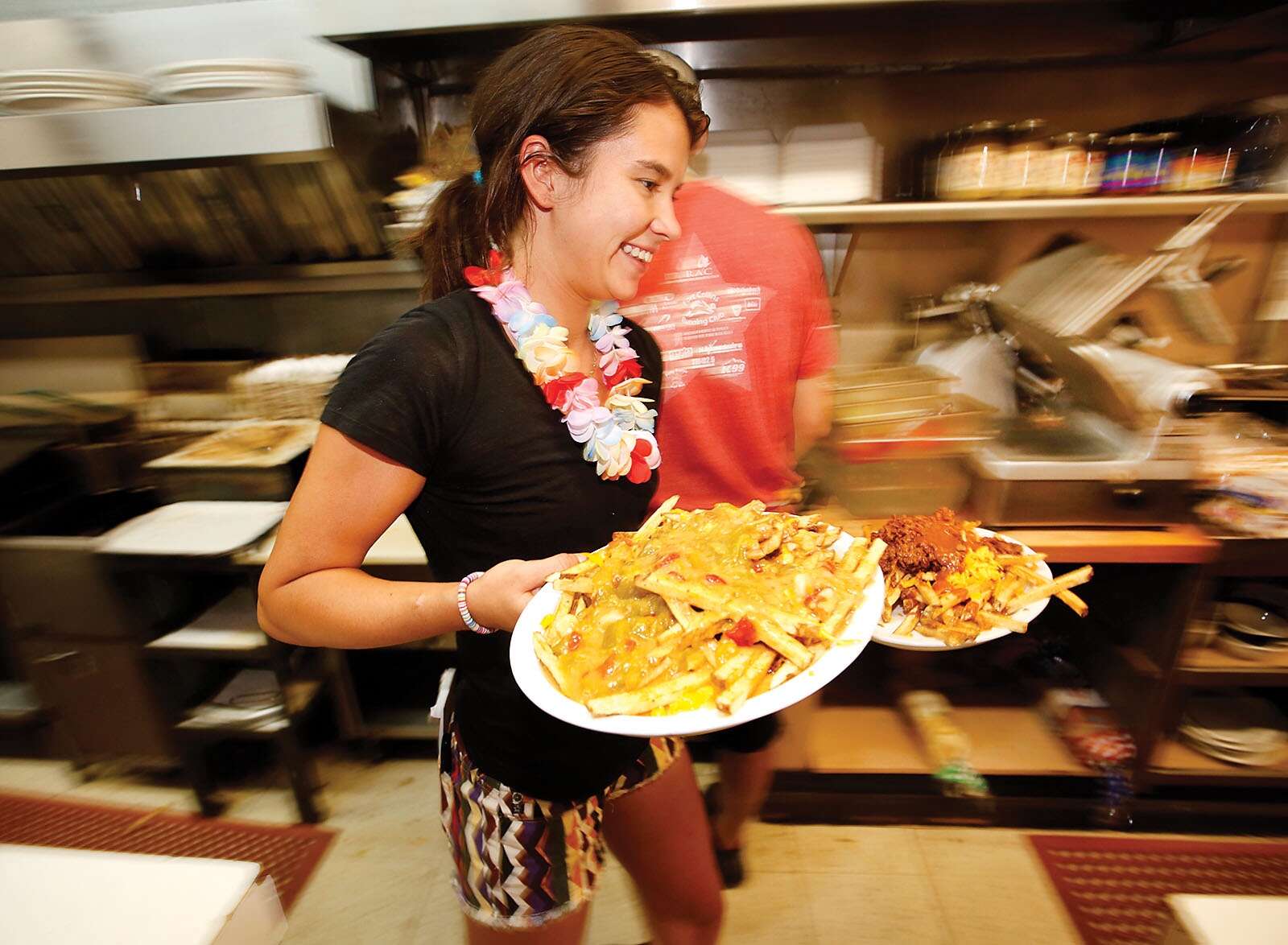 La Plata County employers, with "now hiring" signs posted, are asking why candidates are not showing up.
Their absence could signal a long-term shift in the way Americans do business.
Employers in Durango and across the country are struggling to fill open positions during the busy tourism season, saying high housing costs and generous unemployment benefits are keeping people from signing up.
But stress, low job satisfaction, new opportunities, difficult housing options, low wages and other factors are driving employee decisions, according to service industry workers and advocates, human resources representatives and local business groups.
"I don't think that things are going to go back to normal," said Mike French, executive director of the La Plata County Economic Development Alliance.
He has helped organize a local survey to try to understand the issue. The Economic Alliance has refocused its next summit on what might be happening with the workforce transformation, inviting national experts to speak about the issue.
"This is bigger than our area. This is a national and systemic challenge," he said. "So, it's not unique to us. What's important is how we respond."
'I don't think people saw this coming'
Managers in short-staffed restaurants are working dish pits in the kitchen. Existing employees are pulling longer days and working double shifts, while at the same time businesses are shortening hours of operation.
Meanwhile, the unemployment rate in La Plata County is 5.8%.
Some say early September will mark a return to "normal." That is when the federal government plans to stop offering an extra $300 per week in unemployment benefits in addition to state benefits.
Such an expectation might be a misjudgment, French said.
"People have reset their values and their expectations," he said. "They have modified their lifestyles as a result of the pandemic and the lockdown, and they've re-evaluated what they're expecting out of work. Some have found new opportunities that didn't exist before.
"I don't think people saw this coming."
Engines of a workforce transition
Blaine Bailey used to work as sous chef at El Moro Spirits and Tavern in Durango before he essentially laid himself off during the shutdowns at the start of the pandemic.
Now, he is the executive director of In the Weeds, a nonprofit that supports restaurant and hospitality staff members.
"I love our industry. ... We connect through our food, drink and atmosphere," he said. "But burnout is a huge thing. I try to help prevent that, and help people see that. I see what In the Weeds is doing as more important."
Locally, there is not enough data to clearly show the causes behind the workforce shortage. But anecdotally, it comes down to several factors: stress, child care costs, housing prices, wage equality and new opportunities.
"Almost daily, you see people bowing out in online forums," Bailey said.
Employees wanted better pay for the work they were doing – a challenge for employers, said Bailey and Dave Woodruff, general manager at El Moro Spirits and Tavern and president of the Durango chapter of the Colorado Restaurant Association.
Higher wages and other rising expenses can result in higher menu prices, which customers are not yet ready to accept, they each said.
Some employees were stressed about their health and COVID-19 exposure. Frequently, service industry workers are subject to other people's anger over face mask mandates and public health restrictions.
Woodruff said some of his employees were even spit on by angry customers.
Then, stress doubled as employees were asked to work even harder to cover for short-staffed businesses.
Erin Cwiertniewicz quit her second service job because of the extra demands, double shifts and added work, during the pandemic.
"I think it was the pressure, the demands, not getting enough sleep, enough to eat – just the volume and the amount of customers we had to handle," she said. Working at the Durango Diner is now her main gig.
Bailey worked 50 hours a week for In the Weeds and 20 hours each week as a bar back for several months.
"I left simply because of exhaustion," he said.
Across multiple industries, people opted to stay home to care for their children rather than pay thousands of dollars each year for child care. Rising housing prices deterred others from accepting or keeping jobs.
New candidates with the city of Durango were leaving old positions to be closer to family or because of layoffs. People are looking for stability and seeking flexible or remote options, said Erin Hyder, managing director of Durango's internal and cultural services, including human resources.
People also had more of a scarce resource: time. Days during shutdowns to re-evaluate what they want and need from their work.
In the service industry, people re-evaluated and left for construction jobs, Cwiertniewicz said. Ryan Dorsey, a cook at the Durango Diner, said a friend left the industry to pursue a career in business.
"COVID has provided an opportunity to reflect on what folks are doing now, and what they may want to do instead, and they are taking the opportunity to seek a new path," Hyder said.
What to do?
The workforce transition has caught experts, strategists and human resources staff members by surprise, French said.
"I think the most important thing for employers to do right now is to listen to what the employees are asking for and what their newfound care-abouts are," he said. "I think they need to get their arms around that with their employees and have an open dialogue."
He questioned the impact of sunsetting federal unemployment benefits.
"Will that be a silver bullet? I'm not sure. It'll help, but I don't think it's going to resolve it," he said. "We'll soon find out."
Woodruff said attracting people to Durango is easy. Retaining them means thinking differently about the "trifecta" of retainment: child care, affordable housing and affordable health care. Restaurants might need to work collaboratively to shift into new operations, like dropping tips for higher hourly wages.
But the brunt of the work is falling on business owners, and other entities, like the state and the federal government need to step up, he said.
"I think it's forcing the conversation," Woodruff said. "I think this is going to be a more long-term conversation around, 'How do we do this better?' Maybe that's the silver lining to all of this."
smullane@durangoherald.com
This story has been updated to clarify Erin Hyder's job title with the city of Durango and to correct the spelling of her last name.