Embattled La Plata County commissioner thanks her supporters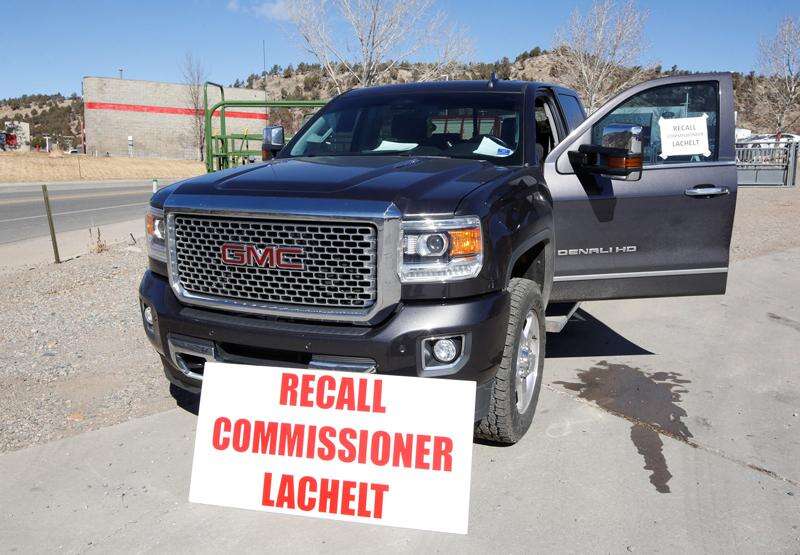 A recall effort against La Plata County Commissioner Gwen Lachelt failed to collect enough valid signatures to trigger a recall election, the county clerk and recorder announced Wednesday.
Recall supporters were 36 signatures short. They needed 7,505 valid signatures, but received only 7,469, according to a news release sent Wednesday by the Clerk and Recorder Tiffany Parker.
Lachelt thanked the La Plata County residents who supported her through the recall campaign.
"The recall effort was baseless and simply had one goal – to silence my voice and work on conservation issues," she wrote on her Facebook page. "I am deeply saddened that people were misled into signing the petition by false statements such as I don't live in La Plata County, that I have driven oil and gas out of La Plata County, or that I am out to take away private property rights. My life's work has involved protecting and enhancing property rights. Serving as an elected official is one of the greatest honors of my life. I urge anyone considering running for office not to let this recall effort deter you but rather strengthen your resolve to serve and to work every day for clean air and water and build strong, resilient communities. I look forward to continuing my work as a county commissioner and helping move La Plata County forward."
On May 2, recall supporters submitted an amended petition with 8,654 signature lines for verification by the Clerk and Recorder's Office. Parker determined that 1,185 of the signature lines were invalid.
"As a result, the petition appears to be insufficient by 36 signature lines and Parker will not set a recall election," the county wrote in a news release.
Parker said there is no procedure to appeal her count within her office, and if recall supporters wanted to challenge her count of valid signatures, they would have to file a lawsuit in court.
A recall election would have cost the county an estimated $58,000.
Three La Plata County residents – David Peters, Ty Hawkins and Michael Cugnini – led the recall effort because, they said, Lachelt's work on environmental lobbying harmed her attendance at county meetings. They also said she leveraged the duties of public office as a county commissioner to advance her interests and the interests of Western Leaders Network.
Lachelt, a Democrat, formed Western Leaders Network as a nonprofit, bipartisan platform for local and state officials to connect on conservation issues.
Peters and Cugnini did not immediately return phone calls Wednesday afternoon seeking comment. Hawkins said he was out of town and unaware that the recall effort fell 36 votes short.
On April 17, Parker determined 5,475 signatures of the 6,485 submitted in the first, 60-day collection period were verified as valid, more than 2,000 signatures short of the 7,505 required to force the recall forward.
But under state law, the recall supporters were given an additional 15 business days to collect more signatures to correct deficiencies in signatures rejected by Parker from the first collection period.
The petitioners turned in an additional 2,168 signatures on May 2, but even so, the recall supporters missed their mark by 36 signatures
parmijo@durangoherald.com