Most full-time, professional musicians are always productive. The pandemic and time off the road for full-time touring musicians was great for music fans who are always on the lookout for something new. So here is the annual offering of a favorite 10 records of the year, 10 that were whittled down out of at least 30. These are worthy of taking up space on whatever shelf you keep your tunes.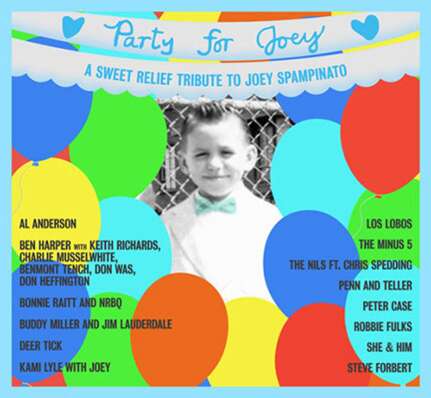 10. Various Artists, "A Sweet Relief Tribute to Joey Spampinato" (True North Records). Joey Spampinato was the long-running bass player for The New Rhythm and Blues Quartet, otherwise known to most as NRBQ, to their diehards, The 'Q.' He's written stellar, hook-heavy tunes, cuts that are loose, always on the verge of falling apart, good time rock songs, which is what NRBQ was all about. This is a collection of some of the best of Spampinato, recorded by musicians who know the Spampinato-tenured NRBQ was one of the best bands out there. Contributing musicians include: founding NRBQ member Big Al Anderson, Deer Tick, Bonnie Raitt with the 2021 version of NRBQ, The Minus Five, Los Lobos and more.
9. Mark Rubin, "The Triumph of Assimilation" (Rubinchik Recordings). This is one of the smartest records of the year. Loaded with passion and pride, this is a release of fringe bluegrass, folk, roots and at times traditional Klezmer with an avant and punk edge. Proud of his upbringing and history, Rubin drops murder-ballads and instrumentals that rub elbows with fun singalongs, while he also finds a way to mix music of the South with tunes of Eastern Europe. From the aggressive opener of "A Day of Revenge" to "My Resting Place," which features his old bandmate from the beloved Bad Livers, Danny Barnes, on banjo, Rubin has dropped a record that will teach you about music, history and historical music.
8. Greg Townson, "Off and Running!" (Hi-Tide Recordings). Swinging, groovy and cool, Townson has released a retro blast of cocktail jazz, swinging surf music and good old rock 'n' roll. Hip but not hipster, Townson, who has kicked around with The Hi-Risers, Los Straitjackets and Nick Lowe, drops instrumental covers in "Just One Look" and "The Locomotion" while giving a touch of twang to The Stones' B-side "Oh Baby (We Gotta Good Thing Going)." The man can also flat out pick; there's spaghetti Western scores and martini-swilling soundtracks, all with Townson at the helm as he directs a guitar-heavy, daddio driven good-time.
7. J.P. Harris, "Dreadful Wind & Rain – Don't You Marry No Railroad Man" (Free Dirt Records). Harris has been keeping the golden age of American country music alive with his honky-tonk and outlaw country output. However, his 2021 release finds him playing banjo and dipping into the old-time music of Appalachia while also digging into the great American, public domain songbook. While a cut like "Closer To The Mill (Going to California)" and "Otto Wood" are ripe for an old-time barn dance, much of the record is slowed down, sad and serious. It's another avenue where Harris connects the dots and shortens the gap between DIY punk and old-time country.
6. Nolan Potter, "Music is Dead" (Castle Face Records). Potter has dropped a record that nods to the experimental of multiple decades. There's the chops of Zappa and the prog-exploration of King Crimson or Frank Zappa, the freewheeling punk jazz of Hotel X, and the modern garage-psych of Oh Sees and King Gizzard. This all comes in one glorious sophomore effort from the Austin-based musician; there's the dreamy and slow "One Eye Flees Aquapolis" to bouncy pop in "Holy Scroller" to full-blown aggro in "Stubborn Bubble." It's a wonderful package of musical unpredictability.
Catch numbers five to one in next week's column!
Bryant Liggett is a freelance writer and KDUR station manager. Reach him at liggett_b@fortlewis.edu.