Durango Fire Protection District cancels open burn permits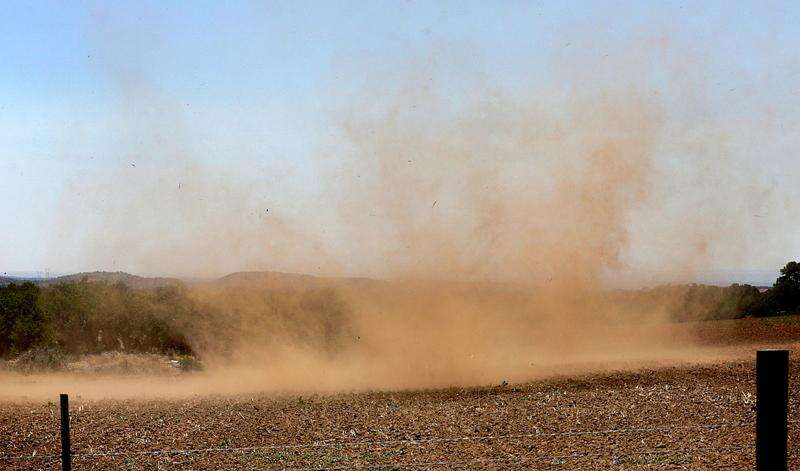 A red flag warning – alerting that conditions are favorable for the spread of wildfire – is in effect from noon to 9 p.m. Monday for elevations below 8,000 feet in Southwest Colorado.
The weather forecast calls for prevailing west winds from 15 to 25 mph with gusts up to 40 mph, with a relative humidity from 10% to 15%.
The National Weather Service's red flag warning says conditions will be favorable for rapid ignition and spread of fires.
Under a red flag warning, a combination of strong winds, low relative humidity and warm temperatures lead to extreme fire behavior.
Monday 4/19/21 - Red Flag Weather Day. GUSTY WINDS, LOW RELATIVE HUMIDITY AND DRY FUELS FOR FIRE WEATHER. All DFPD open burn permits are cancelled for the day. Agricultural burning is highly discouraged. pic.twitter.com/qkpXnQ5opk

— Durango Fire Rescue (@DurangoFire) April 19, 2021
The Durango Fire and Rescue Authority has canceled all open burn permits for the day and highly discourages agricultural burning.
The red flag warning is in effect for all of the San Juan Mountains, the Animas, Dolores, and San Juan river basins as well as the Four Corners, including southeast Utah.
The red flag warning includes a good portion of the Western Slope, north of Southwest Colorado, as well.
The Weather Service expects a strong cold front will move southward this afternoon bringing strong winds but no precipitation to Southwest Colorado, and it will contribute to critical fire weather concerns.
parmijo@durangoherald.com