Budget cuts won't make up forecast deficit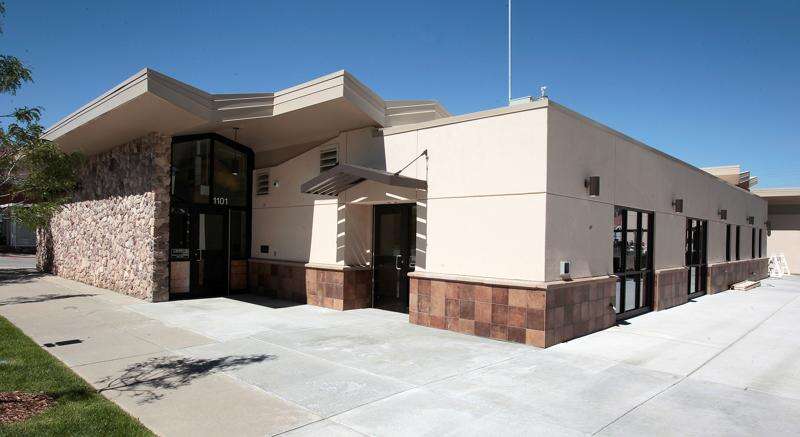 With oil and natural gas not expected to bounce back anytime soon, it appears only a tax increase to county residents can save La Plata County's declining operating budget, according to a long-term finance group study.
On Tuesday, a "Long Term Finance Committee," comprised of longtime financial experts in the community and formed to provide an economic outlook for the county, presented its findings to La Plata County commissioners.
Since 2010, La Plata County's property tax revenue has declined about 50 percent as a result of the downturn in the oil and gas industry in the county. The county revenue in 2018 was about $14.9 million, down from $29.4 million in 2010.
As a result, the county has made cuts and sacrifices where it can. But the committee's findings showed those cuts can go only so far. To maintain base level operations, the committee said a tax increase is essential.
"We feel it's time to recognize that reality," said Richard Butler, a member of the volunteer committee.
La Plata County's operating budget, historically, has relied on revenues from property tax, mainly from oil and gas operations.
But recent downturns in the oil and natural gas production in La Plata County and the surrounding San Juan Basin have caused property tax collections to drop dramatically.
The committee said the situation can be attributed to oil and gas companies finding cheaper places for production, both in the U.S. and internationally.
Then, complications that have arisen out of the Gallagher Amendment, a state statute that regulates the amount of residential property tax a county can receive, have further exacerbated the problem, Butler said.
Sales tax, he noted, won't make up the deficit, even though it has remained strong.
In recent years, La Plata County has cut back on spending, cutting funding to local libraries and leaving positions vacant, as two examples. But Butler said that won't be enough to keep the county afloat.
The committee said it would take an increase of at least 4 mills to keep the county at base operating levels.
As it stands, La Plata County has an 8.5 mill levy, the fourth lowest in the state of Colorado, which hasn't been raised since the 1980s. Montezuma County has a 14.3 mill levy and Archuleta County has a 18.2 mill levy, for comparison.
"An 8.5 mill levy was sufficient back in the days when oil and gas was booming here in La Plata County," Butler said. "But those times have changed."
Butler said that La Plata County's population has continued to grow, which has put an increased demand on services from taxpayer dollars. He said the county's Road and Bridge Department is especially at risk of not being able to function properly.
"Road and Bridge faces a crisis in the coming years," Butler said. "That should be the primary focus going forward."
La Plata County commissioners in 2015 and 2016 put a ballot item to voters that would have raised the mill levy by 2.4 points. Both attempts failed.
"You paint an urgent picture for La Plata County to do something," Commissioner Gwen Lachelt said. "We have to think about that and make some difficult decisions."
Ron Corkish, a member of the Long Term Finance Committee, said the county has done a great job "living within its means." But the economic forecast says those measures can go only so far.
"We can either reduce services or increase the means," Corkish said. "That's really what this comes down to."
jromeo@durangoherald.com