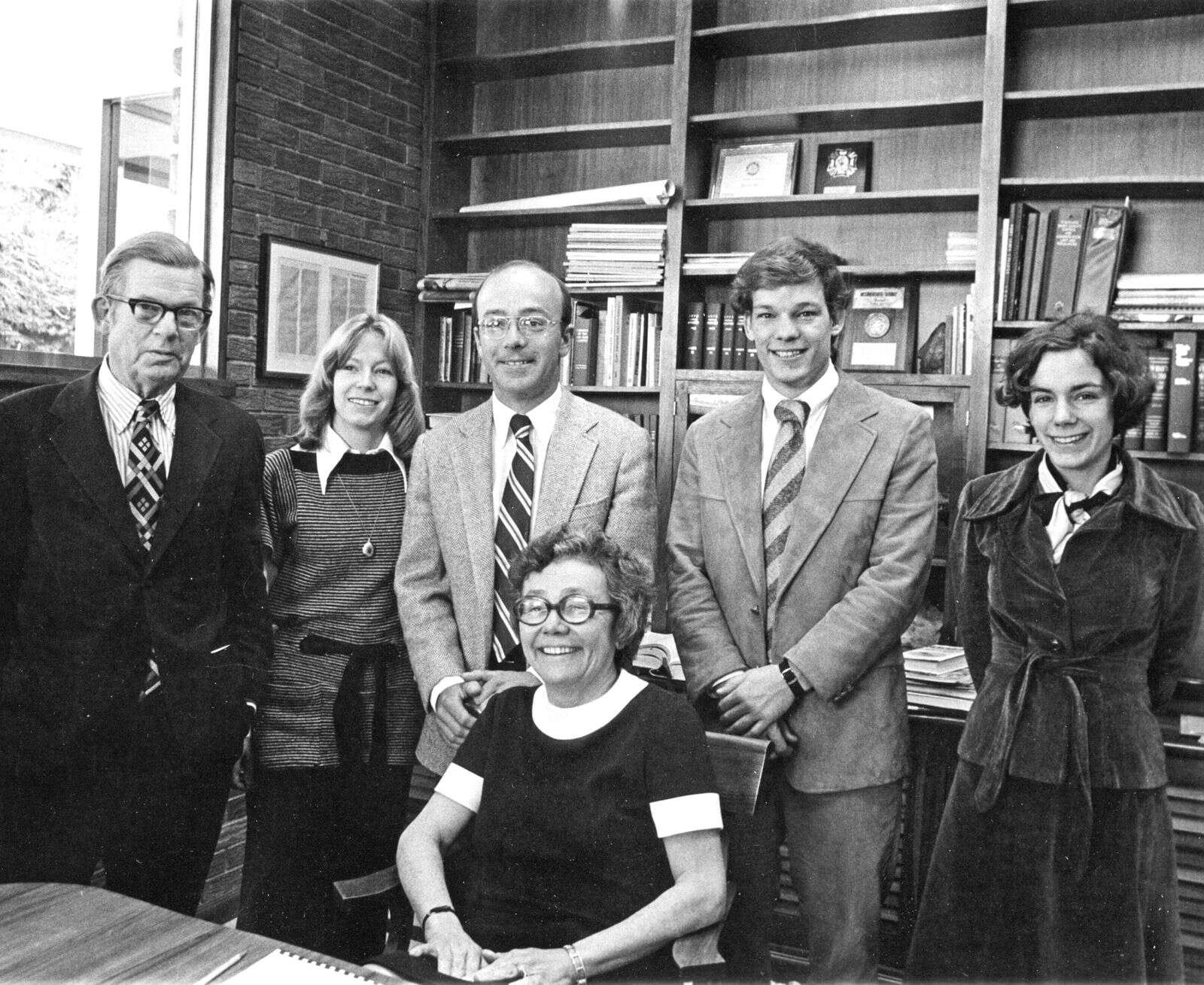 Among the many memories I have of growing up in Durango in the '70s – from playing in the river to racing squeaky bikes around the block – one stands apart: Evening visits to 175 West Park Ave. The house was different than any I had ever been in. This was no shag carpeted, wood-paneled ranch with a pool table in the basement, but was both more austere and grander. The stark white walls were covered with framed black and white photos and artwork, the ceilings high, the floors hardwood.
Most notably, there was a swimming pool in the back, an unheard of luxury at the time, at least in the circles my family ran in. On these summer eves we kids would splash around in the pool while the adults sat on the patio and smoked, drank cocktails and talked politics and current events. All of it swirls together in my mind as a sort of glamour, but not one afforded by wealth – although that didn't hurt – but one associated with intellectualism and worldliness. It was the antithesis to the provincialism that often inflicts small towns like Durango.
The setting of this reminiscence was the home of Arthur and Morley Ballantine. And as John Peel's new book, "The Ballantines: Building Community Issue by Issue," reveals, the Ballantines' smoke-shrouded, alcohol-fueled backyard gatherings were a Durango institution that brought together business and community leaders with thinkers and the newspaper publishers to hammer out the issues of the day.
In some ways the gatherings are emblematic of the Ballantines' relationship with Durango. The couple arrived in the dusty mining-supply and ranching town in 1952 with wealth, East Coast and Midwest pedigrees, brains and Ivy League educations, bought up both newspapers and merged them into The Durango Herald. If this were a screenplay, the Ballantines then would have built a mansion up on College (née Airport and Reservoir) Hill to entertain their affluent East Coast friends and wielded their might over the local yokels.
"The Ballantines: Building Community Issue by Issue," by John Peel, is available at Maria's Bookshop, 960 Main Ave. For more information, visit https://bit.ly/3kAweVu.
Real life was far different. As soon as the Ballantines arrived in Southwest Colorado, they immersed themselves in the community and tirelessly worked with its residents from across the demographic spectrum to make it a better place to live through philanthropy and public service. They built their home in town, which is stately but not ostentatious, and opened it up to friends, colleagues and community members. Rather than imposing their ideas on others, the ravenously curious Ballantines observed, learned and then developed visions. And, most importantly, they devoted their considerable energy, intellects and resources into providing the community with the finest journalism in the region.
In so doing, the Ballantines played an enormous role – far larger than any politician or other business leader – in shaping the Durango that we know today. And so, Peel's book is valuable not only as a biography of a prominent family, but also a history of the last seven decades of the community, a formative but perhaps less romantic era that normally garners less attention from historians. It also helped explain to me, personally, how it was that Arthur and Morley Ballantine came to loom so large in my childhood vision of the world and community – aside from their swimming pool.
My father was the Herald's associate editor in the early 1970s. After that he continued to work with or for the Ballantines for the rest of his life, as a freelancer, as editor of the Four Corners Country magazine, as a columnist and as a trustee for the Ballantine Family Foundation. But Morley and Arthur were far more than employers. They were friends, mentors, and much-admired associates and collaborators. Though I was only 5 years old at the time, I still clearly remember the tremors Arthur's death in 1975 sent through the community and our household. And I also remember the way Morley stepped up to lead the organization as formidably as her husband had.
When the Herald asked me to review Peel's book I was a bit hesitant because of these connections and because I figured I wouldn't glean much from it, thinking it would be familiar ground for me. But I was wrong. Not only did I learn a great deal about the Ballantines' personal lives and backgrounds, but I also was blown away by how deeply they were involved with the community in more ways than I could have imagined. While I've always known that the Herald is far superior to newspapers in other communities of comparable size, Peel's book helped me understand how that came to be by delving into the Ballantine family's approach.
The Ballantine way was and is to value truth over profit and stand behind the newsroom and reporters and editors – even if it means losing advertisers or friends or, on one occasion, getting bopped in the nose by the mayor. Peel makes that clear in his readable prose. But he's also honest about the family-owned company's struggles and occasional missteps as it tries to adhere to that ethos as it navigates a challenging world for all journalism, but especially for local print newspapers.
One comes away from The Ballantines with a much better understanding of Southwest Colorado in the latter 20th century and one of its most influential families – as well, perhaps, as a longing for those evening salons at 175 West Park. Mostly, the reader will have a new appreciation of just how lucky Durango is that 72 years ago an absent-minded and disheveled Harvard-law-degree-toting East Coaster and a Midwesterner with newspapers in her blood happened upon our corner of the world and purchased the newspaper.
As longtime Durango educator Stephanie Moran told Peel of Morley and Arthur: "They picked their place and made it better."
Jonathan P. Thompson is a journalist, editor of LandDesk.org, and author of "Sagebrush Empire: How a remote Utah county became the battlefront of American Public Lands."