Suzy Mink offers tips to other jack-o'-lantern sculptors
Durango cyclist Sepp Kuss is becoming known for his big smile.
He smiles while riding, smiles when crossing the finish line and smiles on the podium, including earlier this month after winning the Vuelta a España.
That smile is now captured on the side of a pumpkin.
Suzy Mink of Washington, D.C., has been doing intricate pumpkin carvings for more than 16 years. She mostly does portraits, but also depicts animals, architecture, major news events, iconic movie characters and inanimate objects.
"I tend to do people I really like or honor or think have done something cool or they've died or whatever," Mink told the The Durango Herald. "And I was just watching the last day of the Vuelta and I thought, 'I've got to carve Sepp while he's riding.' So I did it while he was actually riding the last stage."
Mink says she is a triathlete who is fascinated by cycling. She has gone to the Tour de France, followed all the major cycling tours and became "totally engrossed" when Kuss began leading the Vuelta.
"He's an American guy who has been a phenomenal domestique, just phenomenal," she said. "His story is such a lovely one. And he seems like such a great guy."
A homecoming celebration and bike parade for Kuss is planned for Oct. 19 in Durango.
Mink said she chose a photo that she thought captured Kuss well, showing him wearing his helmet and sunglasses.
"I tried to capture the face that I think people would recognize of Sepp Kuss," she said.
Sepp's mother, Sabina Kuss, said Mink nailed it. However, the smile is slightly off – something about the spacing between the teeth – as only a mother is likely to see.
"His dark eyebrows, nose , cheekbones (and) bike helmet look spot on," Sabrina Kuss wrote in an email to the Herald.
Upon completion, Mink photographed her carving and posted it on Facebook and Instagram. She tagged Kuss, Vuelta and his team, Jumbo-Visma.
"I don't know if he saw it or not," she said. "I'd love for him to see it."
Other portraits Mink has carved include Queen Elizabeth II, Aretha Franklin, Amelia Earhart, John McCain, Barack Obama, Serena Williams, Simone Biles, Dolly Parton, Malala, Marilyn Monroe, Stephen Hawking, Yoda, Baby Yoda, Harry Potter, Alex Trebek, Ruth Bader Ginsburg, Ketanji Brown Jackson, "Trump Screaming" and "SNL Trump."
She has also recreated major events, including the sinking of the Titanic, 1980 U.S. Winter Olympics hockey victory, the COVID-19 virus and Morocco earthquake. Her work has been shown on Good Morning America's homepage, jumbotrons and numerous news outlets. Some of her subjects, like Brown Jackson, have been photographed with their carved pumpkins.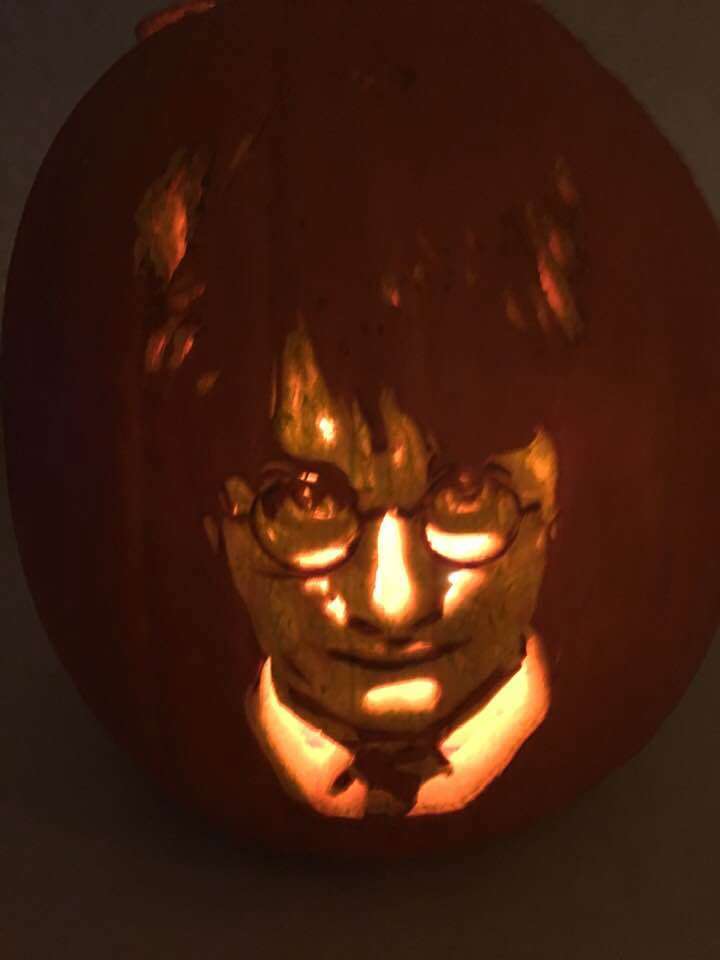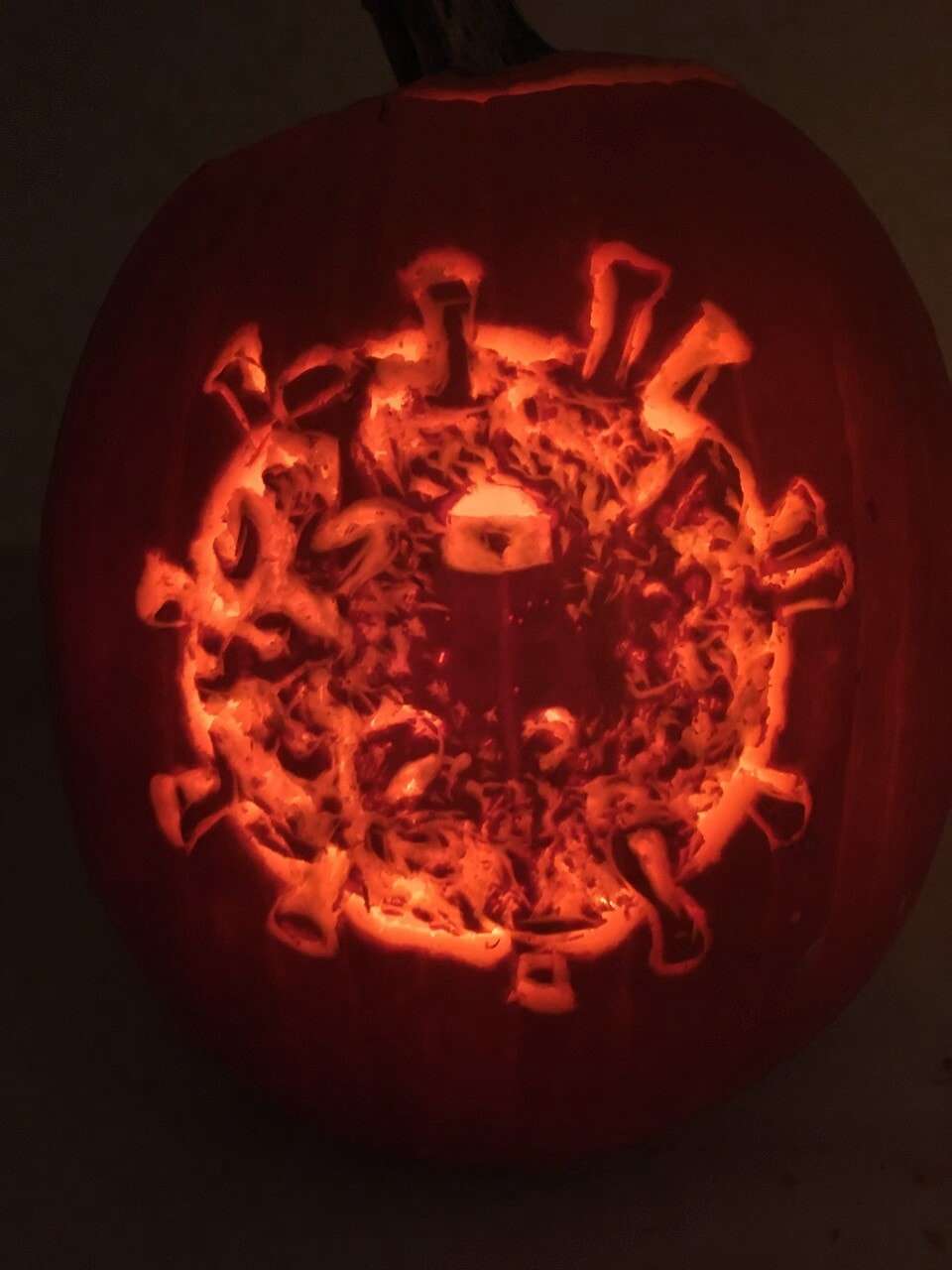 "A lot of these are capturing what's in the news at the moment, or what I've picked up as a really fun story," Mink said.
Some of her pumpkins are given away as gifts. Others are donated to fundraisers or auctions. And many end up on her front doorstep.
The kind of carving she does is similar to sculpting. She doesn't poke holes through the entire pumpkin and remove chunks. Rather, she sculpts into the pulp and removes layers. The deeper she goes, the more light comes through.
"It's just another art form that is a pretty unusual art form," she said. "Every year my technique changes or improves."
Her pumpkin-carving season typically runs from late August into early December.
"This is a really fun time of year for me," she said. "As a hobby it gets challenging for me because I do have a life that is beyond triathlon. I have a work life and a home life."
Mink offers these tips to fellow pumpkin carvers:
Keep carved pumpkins in a refrigerator covered by a wet paper towel to keep them looking fresh.
Spray the inside with a little bit of bleach to keep germs away.
Put Vaseline on the cut parts of the pumpkin to lock in the moisture.
Use an LED light for the kind of carvings she does, but also because it doesn't dry out the pumpkin as fast as candles.
Carve in a mostly dark room with a light in the pumpkin. That allows you to see the image as you carve.
shane@durangoherald.com
An earlier version of this story misspelled Sabina Kuss' first name.