Durangoan rides solo to finish line in Silverton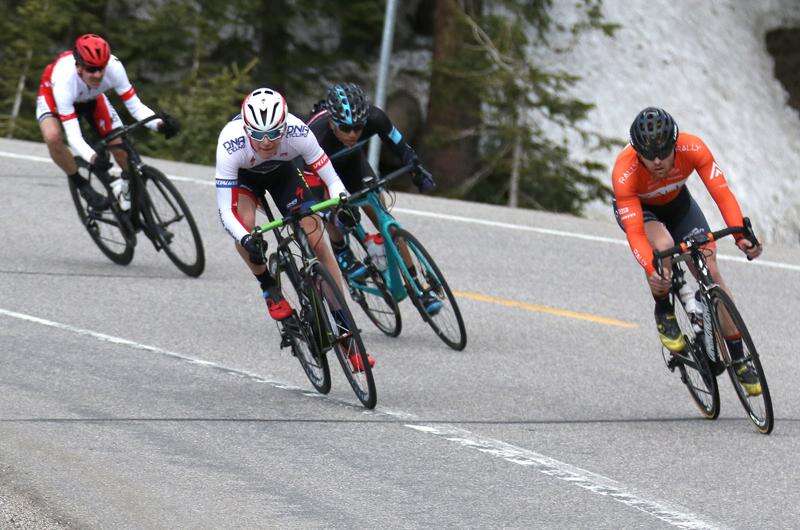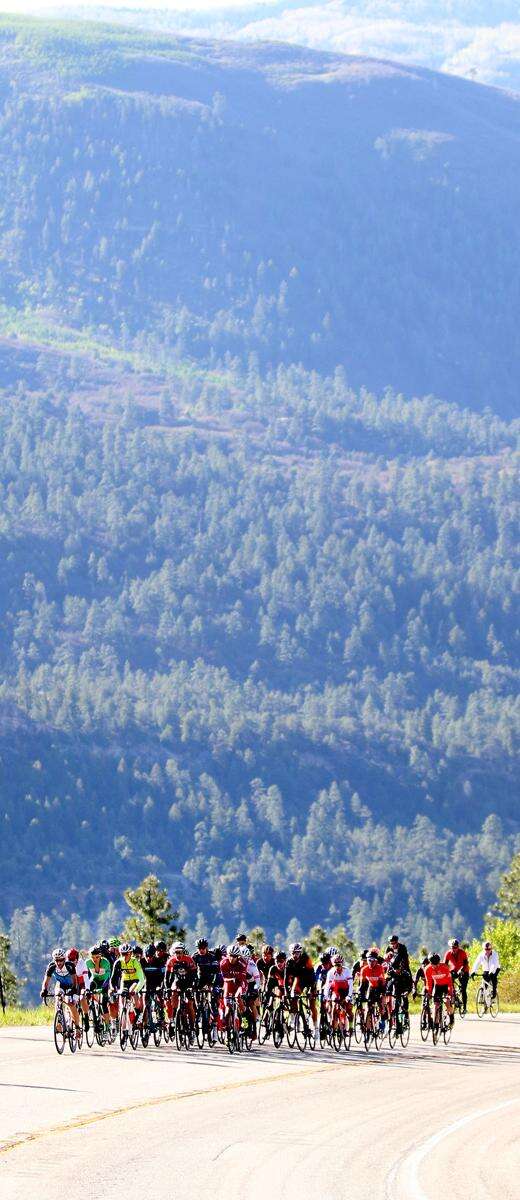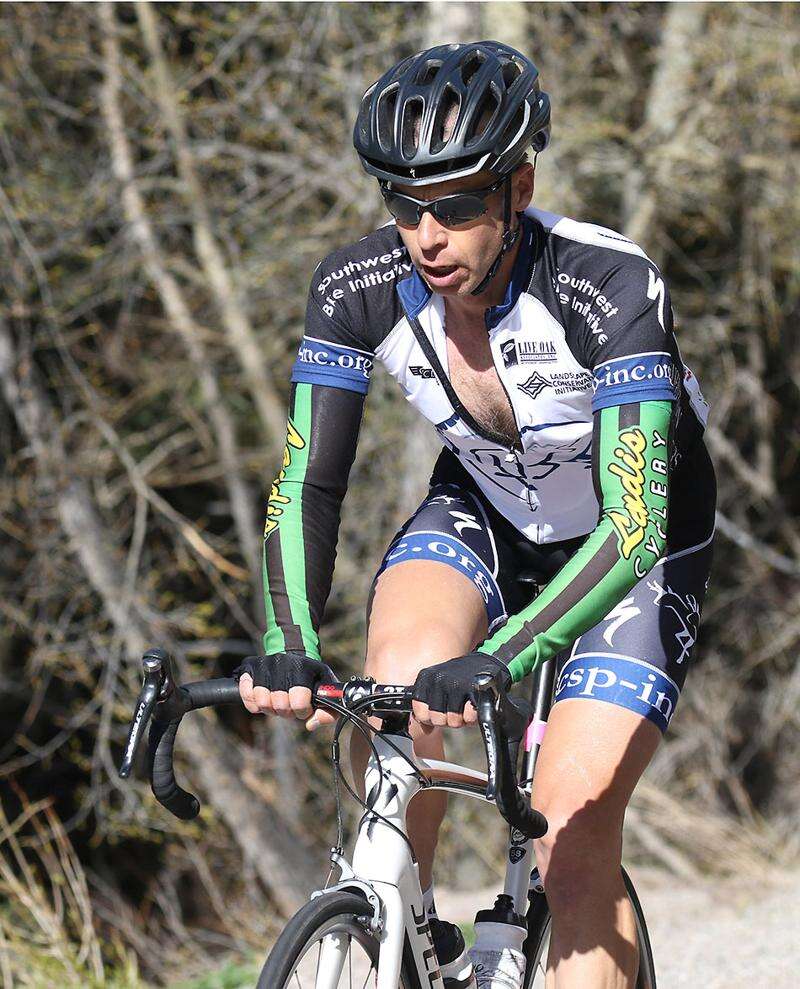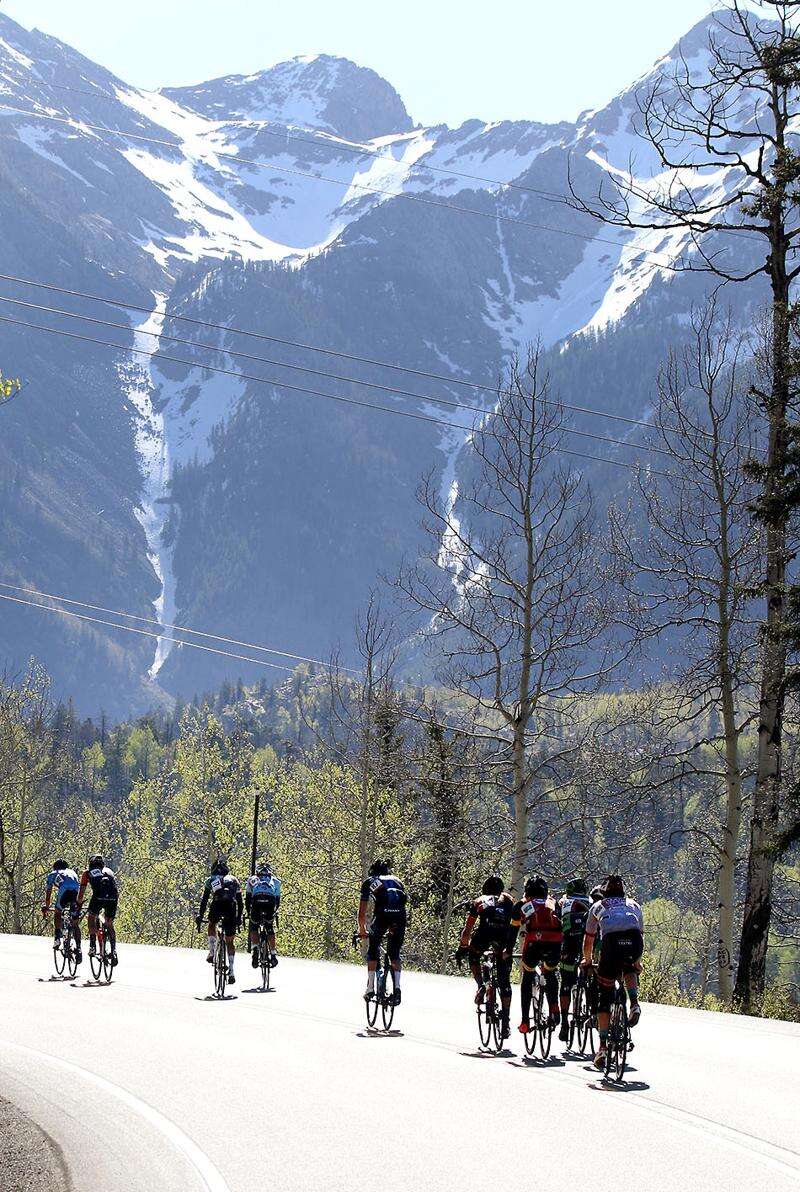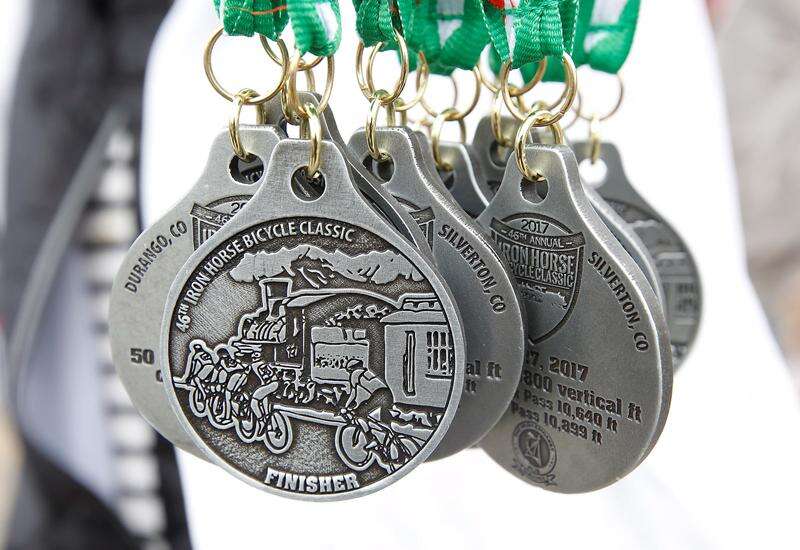 Sepp Kuss left his fellow racers in awe Saturday at the 46th annual Iron Horse Bicycle Classic.
Kuss, a 2013 Durango High School graduate, chased down Albuquerque's Mark Aasmundstad halfway up the final climb on Molas Pass and rode solo to the finish line at the end of Greene Street in Silverton to claim his first career victory in his hometown event. He finished in 2 hours, 20 minutes, 50.9 seconds.
"For me, growing up in Durango, it's really special to have my family and friends here," said Kuss, who was fresh off a 28th overall finish at the Tour of California last week. "The cycling community in Durango is so special, so unique."
The 22-year-old Rally Cycling team member has established himself as one of the top climbers on a road bike in the country, and he proved it with a dominant display on Coal Bank and Molas passes to win the 47-mile race that features 6,700 feet of climbing. It wasn't without a strong effort, as Aasmundstad rode solo in the lead from Durango until he was caught on Molas Pass. He had more than a 6-minute lead after Shalona Hill, and Kuss and third-place finisher, Durango's Howard Grotts, had to give a mighty effort on Coal Bank Pass to bridge that gap.
Aasmundstad, 42, finished second in 2:23:24.8 to finish ahead of Grotts, the 2016 U.S. representative in the mountain bike event at the Olympics. Grotts crossed in 2:24:44.9. It was the first time since 2012 Aasmundstad has raced the IHBC road race. That year, he was passed by Grotts at nearly the same place Kuss caught him this year.
The New Mexican said it wasn't his strategy to jump out to a big lead so early, but he went with the flow of the race and felt good riding alone in the front. He was pleased to finish between Kuss and Grotts.
"Those guys are in a different league in the climbs, best in the country," Aasmundstad said. "One of the things I do in cycling is ride my own race and don't compare myself to people during the race or after the race. Sepp came by me and asked if I was the last one, and I said yes, and he looked great.
"Racing, it was a sense of awe to see a rider like Sepp in action in the center of his ride. It was beautiful to watch him climb. It was good he was much faster than me; I didn't have to worry about catching him."
Kuss, though, was worried about having to battle Aasmundstad in the final miles.
"He was riding really strong," Kuss said. "I was hurting when I came up to him. I was a little worried we might have to battle it out over the top, but I kind of turned on the gas again and carried my speed over the top.
"I tried to keep the rubber side down on the descent, not make any stupid mistakes and hold on for the win."
Aasmundstad built a massive gap as the rest of the chase peloton rode at a slow pace through the valley before the first real climb on Shalona Hill. Five-time IHBC road race champion and 61-year-old legend Ned Overend recognized the slow pace and went to the front of the peloton to set a stronger tempo for the rest of the group. Overend finished seventh.
"I was really working to try to bring Mark back," Overend said. "I figured the race would be between Howard and Sepp. Once we realized Mark was so far ahead, then I was just trying to keep the pace up to cut the gap down to him so Sepp and Howard could catch him. It was interesting, because I didn't know Mark was up there that far. I knew somebody was up there, but when I heard it was something like 6 minutes, then I had to keep the pace up. That's too much time. I prefer to keep the pace up rather than tootle along, and it was painfully slow in the valley with the headwind."
Grotts stayed with Kuss for the first portion of Coal Bank, but there was no staying on his wheel for the entire climb. By the time Kuss turned the corner around Lime Creek to start up Molas, he was a full minute ahead of the 23-year-old Grotts.
"Sepp put in a couple efforts on Coal Bank. I was able to follow the first two; that third one cracked me," Grotts said. "I only had one pace out there. He's riding so incredibly well right now coming off Tour of California, and he really showed what level he's on."
Grotts said he was ready for the race to be over on the top of Molas. He ground out the final miles at his own pace and called it the toughest race of his season so far. It was his first IHBC since 2012.
"To be back doing the home race was really fun," he said. "It's nice to be back doing something low-key but still just as hard. For Sepp to come here and dominate, it's cool and I'm incredibly happy for him."
Benjamin Sonntag, last year's road race runner-up, finished fourth in a sprint to the line against Rotem Ishay. Sonntag crossed in 2:26:05.6, and Ishay rounded out the pro men's podium in 2:26:07.3. Payson McElveen was sixth in 2:26:08.5.
"I don't think I had the best best race, but I made a good comeback," Sonntag said. "The early part of Coal Bank, Howard and Sepp bridged through the group with Ned and Quinn (Simmons). I dug a little too deep trying to stay on that wheel and paid for it badly later. There were some heavy-hitters in this field, so I'm happy."
Durango's 16-year-old Quinn Simmons was impressive in the downhills and stayed strong in the climbs. He was in the lead group a year ago but fell back on Coal Bank Pass. This year, he hung tough and finished eighth behind Overend in 2:26:10.4.
"I was at my max basically from 5 minutes into Coal Bank," Simmons said. "Ned is who really gets most of the credit for getting my career going. Riding with him, every time I would get dropped he would say, 'Come on, let's go,' and made me go that much harder. Inspiration for me."
Overend credited Simmons' mental fortitude for getting to the line in the top 10 this year. The IHBC legend was also thrilled to see Kuss take the prize.
"For Sepp, it's cool because, for a roadie, he's the first hometown guy we've seen here that is at that level on the pro continental road scene, like Howard is on the mountain bike. They're great ambassadors of the sport and Durango."
Kuss will return Monday to Boulder, where he graduated from the University of Colorado earlier this month. He will get ready for the second half of his pro schedule beginning with the Tour de Beauce.
He said he had two strategies going into Saturday's race with Rally Cycling teammate Colin Joyce. He was thrilled to have Joyce's help early in the race, but, when Joyce fell back, he had to implement Plan B to take the win.
"I was hoping we would stay together and I'd be able to lead him out for a spring if he got over the climbs," Kuss said. "When the break gap was a ways out, I knew we had to get moving on the climb. Two strategies today, and one worked out."
jlivingston@durangoherald.com