City wants voters to reauthorize half-cent tax increase to help fund projects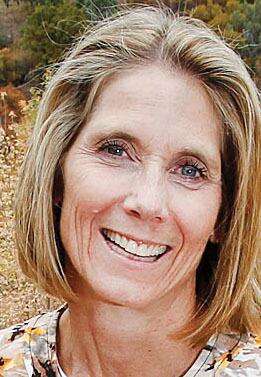 City of Durango voters approved a half-cent tax increase 15 years ago to build the Durango Recreation Center and gaps in the Animas River Trail by a slim margin. The city is preparing to launch another campaign to encourage residents to reauthorize it.
The initiative was at least two years in the making, with extensive study by city staff and residents publicly weighing in. City staff hopes to attract broad support now to prevent the tax increase from sunsetting in 2019. The original authorization of the tax included only the rec center and the river trail, but the city has an estimated $156 million in parks, open space, trails and recreation projects it wants to help fund through reauthorization of tax.If approved by voters, the tax increase would continue for 20 more years, sunsetting in 2039."The reason that we're doing this now is that we often think many years out in getting grants and in planning our capital improvement projects," Cathy Metz, director of the city's Parks and Recreation Department. "We believe that it's really in the community's best interest to go ahead and reauthorize it in 2015 so that we can continue with that positive momentum that we have built up with the expenditure of this money."The Parks and Recreation Department is designing a survey for residents to get their views about what projects to spend the money on. At a public meeting in April, attendees offered a range of ideas, including a parking garage, lights on the Animas River Trail, an updated gym and indoor soccer fields.
Durango resident Gary Whalen was part of the group Citizen Supporters of Community Recreation Center in 1999. He said residents had tried to bring a rec center to the area for years. Some private gym owners were afraid it would hurt their businesses. Some residents were concerned about the rec center's price tag. Residents were split on the issue before the vote, Whalen said. The increase was approved by a 208-vote margin.
"I think now, most people realize it was a good thing for the community," he said.
Parks and Recreation documents from the city website show that more than $34 million was spent on the rec center and the Animas River Trail between 2002 and 2013. The city spent $15.4 million, which doesn't include interest from the debt, to build the recreation center and expects to pay off the debt by 2018. Half-cent tax revenue also paid for capital improvements and subsidizing the center's operations. More than $14.5 million went to the Animas River Trail.
The city expects the half-cent increase to generate about $17.9 million between 2015 and 2019. Voter renewal of the tax increase would generate an estimated $107.1 million from 2020 to 2039. Key projects identified include developing a pavement trail system for bikes and pedestrians, extending the Animas River Trail north of 32nd Street and developing Lake Nighthorse recreational amenities.
"These projects would occur over many years," Metz said.A downtown parking garage is on the list of city projects if the proposed reauthorization would allow some of the money to go toward transportation needs. The 2012 Multi Modal Transportation Master Plan has about $41 million worth of proposed projects and maintenance needs, including sidewalk and bike lane connectivity. The projects were categorized into three tiers that factored in whether they had high existing or potential use, how easy the project was to do, if it would connect to highly used areas and if the project improved safety.The parking garage is the last item, No. 57, in Tier 1 with an estimated price tag of $11.6 million.
"With the parking garage (project), that's another great conversation that can happen," Multi Modal Administrator Amber Blake said. "In order for (the parking garage) to work, the pricing schedule on the street has to be higher than what you would charge for a day in a parking structure to incentivize folks to park off the street."
Durango business owner Bob Romero, who also pushed for the rec center in 1999, said he believes parking is a critical issue. He owns Rufe's Paint Store in Town Plaza.
"We really need parking before all this other stuff," Romero said. "If you don't have adequate parking, the town can't grow and people can't use the trails like they should or extra trails like they're trying to get."
Durango voters will be asked to reauthorize the half-cent sales tax in April.
smueller@durangoherald.com