Town and county officials will meet Monday to decide on EPA's cleanup program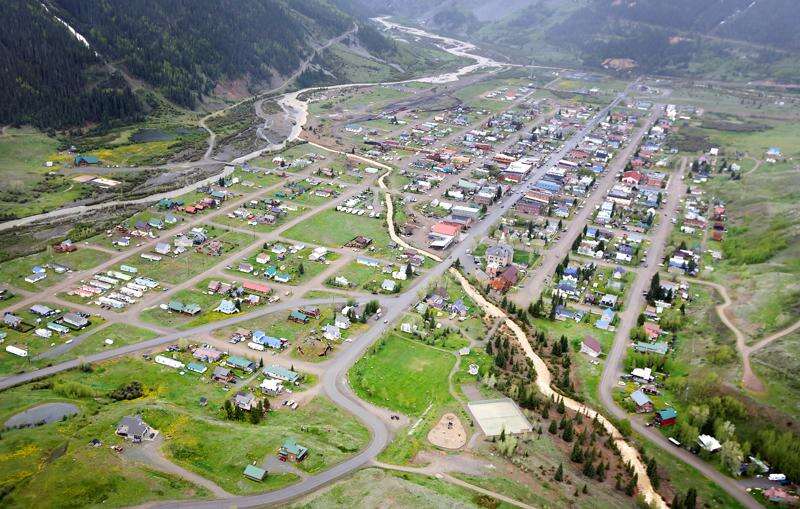 A "make or break" meeting has been called in Silverton as officials there approach a deadline on whether to pursue a Superfund listing this spring for the mining district north of town that discharges into the Animas River.
Silverton town trustees and San Juan County Commissioners will meet at 4 p.m. Monday at Town Hall. The boards will take separate votes on a resolution that, if passed, would direct Gov. John Hickenlooper to request a Superfund listing.
Last month, the boards canceled a Superfund vote, claiming too many unresolved issues remained with the Environmental Protection Agency.
Downstream communities, fearing a Superfund consideration would be put off until the EPA's next review period in September, endorsed the hazardous cleanup program and argued they were more affected by water quality in the Animas basin than Silverton.
On Feb. 5, all affected communities met with Hickenlooper in Denver, leaving with optimism an agreement could be reached by the end of the month.
And on Friday, the EPA sent a letter to Silverton and San Juan County elected officials with a set of assurances that addressed some of the community's lingering concerns, which include site boundaries, financial reimbursements and local involvement.
San Juan County Manager William Tookey said the letter, though a sign of good faith, left unresolved concerns.
"It didn't cover everything, but I think they provided us with some of the critical issues," he said.
Monday's vote was called because time has run out, and it was the date the boards could meet, Tookey said. Hickenlooper must ask for a Superfund listing by Feb. 29, and Silverton wants to give the governor time to prepare a formal request.
"So that's kind of the make or break date," Tookey said. "Ultimately, the elected officials are going to have to make that decision, if what they provided was enough."
San Juan County Commissioner Ernie Kuhlman said most of last month's concerns are up in the air, and it's apparent it will remain that way until Superfund is requested.
"We thought we could take care of this in no time, but that's not the way it's going to be. We need to go through the steps," Kuhlman said. "Are we at the mercy of the EPA? Probably so, yes."
If a resolution is passed, the EPA will add the discharging mine district to a list of polluting sites across the country. The federal agency then rates the priority of each site in March, based on a variety of factors.
Kuhlman said because the EPA triggered the Aug. 5 Gold King Mine blowout that dumped 3 million gallons of mining sludge in the Animas River, he believes the mines around Silverton will rank high atop that list.
"We will see what we get," he said.