Some residents are frustrated by noise and destruction, others see economic boon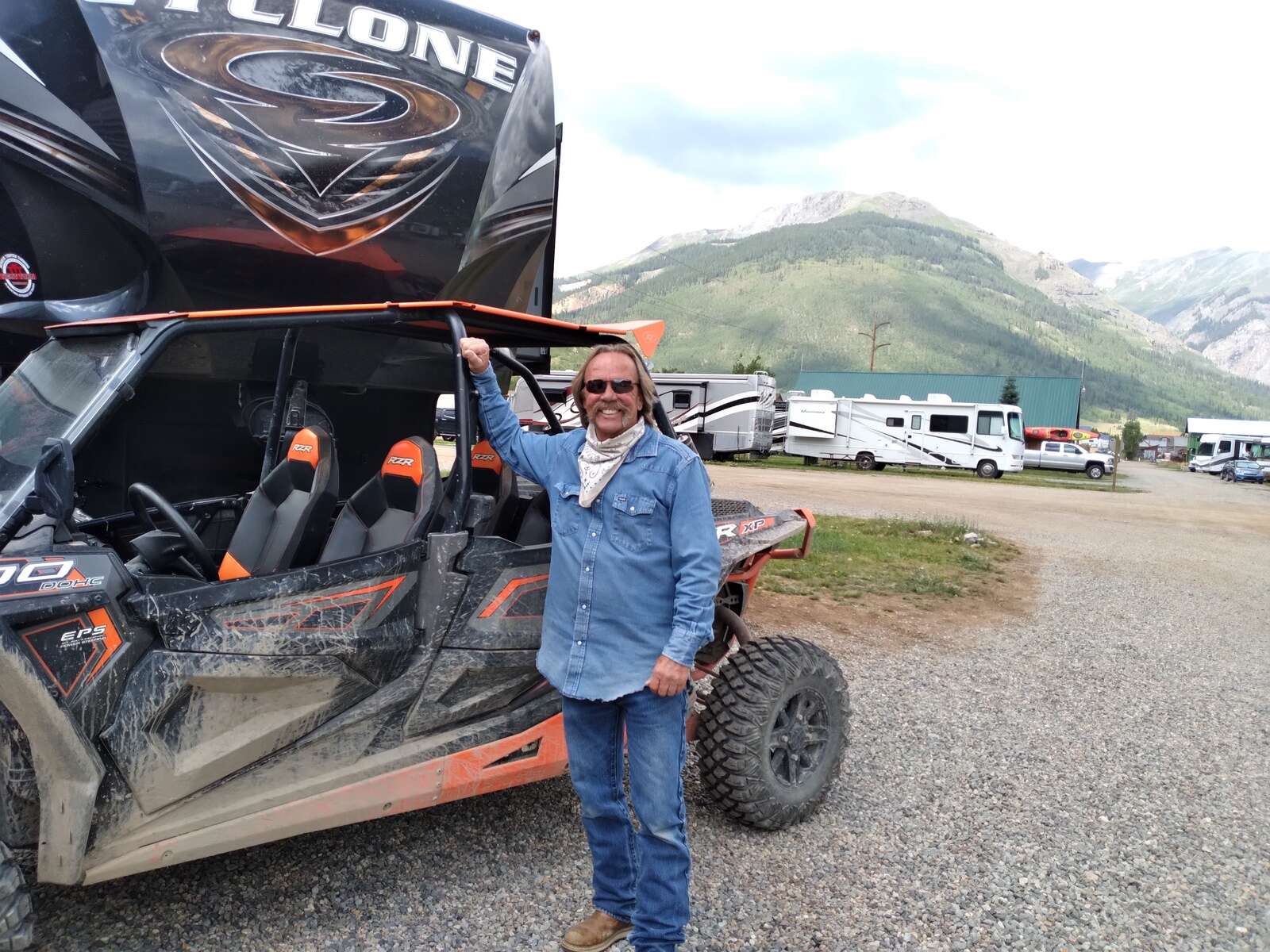 Dueling OHV ballot measures will go to Silverton voters Oct. 12 with three possibilities: off-highway vehicles will be banned in town, allowed throughout town or current rules allowing them only on designated streets will be kept.
The Silverton Board of Trustees voted unanimously Monday night to send the two measures to voters to resolve the town's OHV battle.
The Oct. 12 special election was triggered by petitions – with both supporters and opponents of OHVs successful in their signature drives to get on the ballot.
Supporters want to allow OHVs on all town streets, alleys and rights of way. Opponents want them banned from all town streets, alleys and rights of way.
Also, on both ballot questions voters have the option of keeping the status quo.
Currently, OHVs are allowed on the town's two main streets, Greene and Blair streets, as well as on Seventh through 14th streets. OHVs are also allowed in the OHV trailer parking area at the south end of town and on San Juan County roads 2 and 110 and two roads parallel to County Road 2 that head to the Alpine Loop.
A Bureau of Land Management Preliminary Environmental Assessment Silverton Travel Management Plan, published in January 2020, estimated that from May to October, OHV users made up 51% of the 160,000 users of the Alpine Loop, a popular mountain road trek connecting Silverton, Ouray and Lake City.
Some aspects of the election are still being clarified.
For example: What if both banning and allowing OHVs in town prevail over the status quo alternative offered voters on both ballot measures?
Town officials currently believe whichever ballot measure receives the most votes will win and be enacted.
The town attorney is checking with the Colorado Municipal League to ensure the town's understanding that whichever ballot measure with the most votes will be enacted.
The growing popularity of OHVs has frustrated some residents with their noise and destruction of sensitive environmental ecosystems, but other residents, especially business owners, see a growing group of visitors that help the economy.
Silverton first allowed OHVs on designated streets in 2014, but the Board of Trustees voted 4-3 in May to ban the vehicles right before the summer season, setting the stage for the latest OHV ruckus.
A petition forced the Board of Trustees to suspend enactment of the ordinance banning OHVs. Warring parties then turned their efforts to the petitions forcing the special election, which will be conducted as a mail-in vote.
Last week, Silverton Trustee Molly Barela, an OHV supporter, said, "It will be voted on by the citizens, which is where it should be. The voters already have twice voted to allow them."
Silverton Mayor Shane Furman, who voted in May to ban OHVs in town, could not immediately be reached for comment Tuesday about the special election.
Some OHV users cause problems, Barela said, but she added problems are also associated with people visiting in cars, motorcycles and recreational vehicles.
"We have a human problem, not a user-group problem. Every user group has people who violate rules. You cite them. You throw out the bad apples. You don't let them spoil the whole barrel," she said. "The Ice Fire was caused by a hiker."
parmijo@durangoherald.com