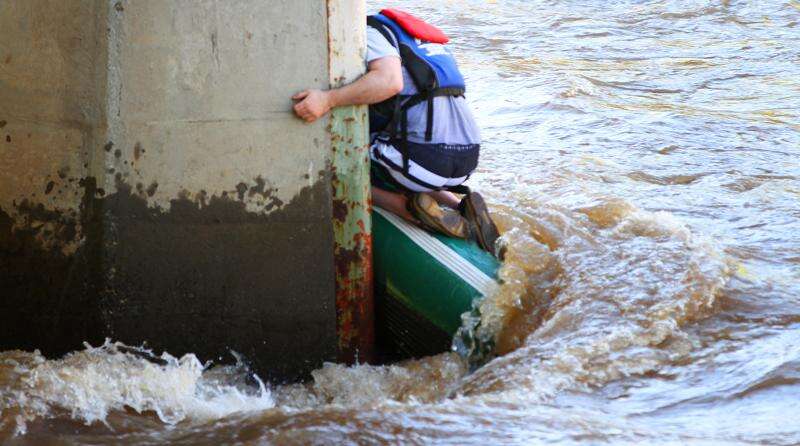 Six rafters were rescued from the Animas River on Wednesday morning south of Santa Rita Park.
The rafters became marooned on a concrete pier for a bridge that supports South Camino del Rio.
Durango Fire Protection District's Swift Water Rescue Team was called to assist the rafters, who appeared cold and distressed.
A raft company floating by was able to rescue all six people and ferry them to safety. A seventh rafter reportedly swam safely to the bank of the river.
The incident occurred about 10 a.m. The river was running at 4,400 cubic feet per second.
Capt. Lou Vito, with the fire department, said the raft belonged to a rafting company in town, but he was not sure which one.
The boat wrapped on the bridge when it came into contact with the mid-water support pier.
"Water is peaking right now or coming close to it," Vito said. "It is fast and extremely cold. It's extremely important for people in that water to wear life vests. You go hypothermic within a minute or two."
The rafters were stranded for about 15 minutes. None needed medical attention after being rescued.
shane@ durangoherald.com