FLC finishes strong to take match
The Fort Lewis volleyball team started strong and finished strong to beat South Dakota School of Mines in five sets on Friday at FLC.
Fort Lewis won the match 25-23, 25-16, 21-25, 22-25 and 15-13.
Alexis Hobie got seven of her 20 kills in the first set while Chailyn Swenson recorded five of her 10 kills.
In game 2, FLC played a complete set from start to finish to win it handily.
Mines, however, rallied after that and won the next two games to force a deciding fifth game.
The fifth game was tight early on. Avynn La Rose and Lauren Burns blocked a shot to tie it at 2-2 and a Hobie kill gave FLC the lead. Mines, however, battled back and the game was tied at 5-5, 6-6, 7-7 and 8-8 before FLC was able to get some distance. A La Rose block gave Fort Lewis the lead and some momentum. After a Mines' service error and a spike that sailed long, Natalia Lambos stuffed a shot. It got dug, but sailed out of bounds, and FLC went up, 14-9.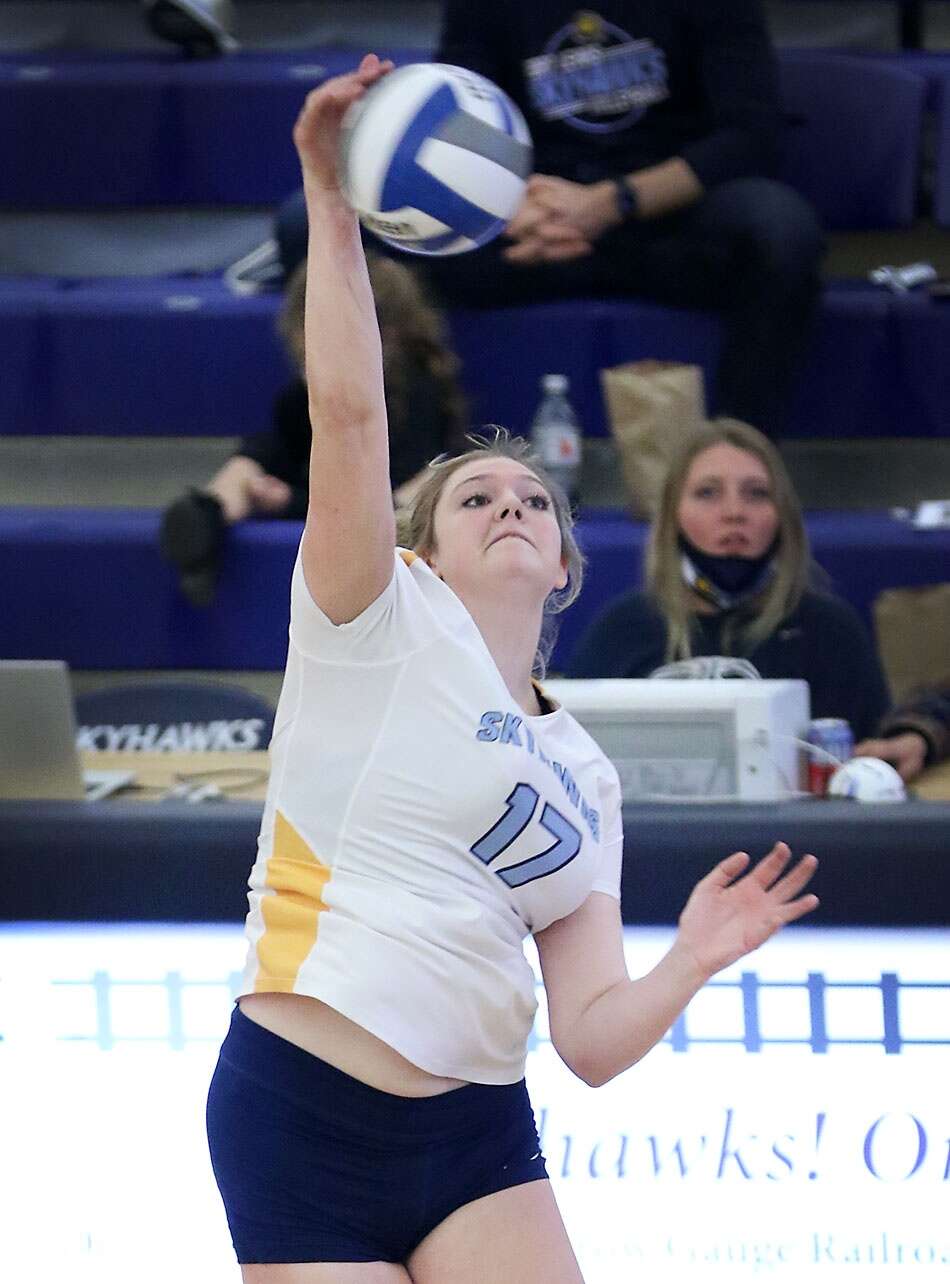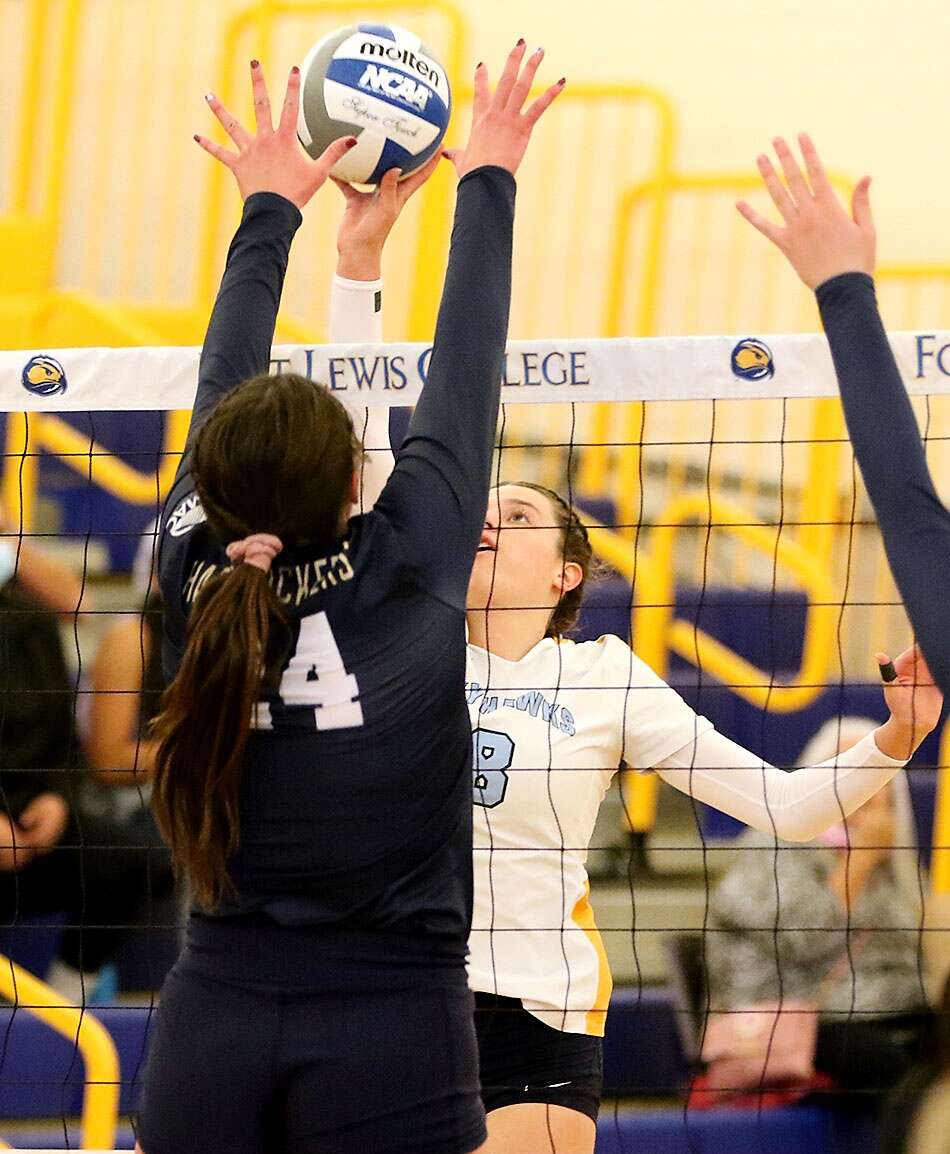 Mines was able to stave off match point four times. A pair of digs from Kamryn Lopez, however, eventually led to a game-winning kill by Lambos in the back corner for the Skyhawks.
Lambos had 10 kills in the contest.
Lopez had 18 digs in the match, followed by Swenson with 14 and Hobie with 14. Swenson also served five aces.
La Rose and Burns each had six blocks in the match. Payton Harmann led FLC with 32 assists.
With the win, FLC improved to 5-10 overall and 5-6 in the RMAC. The Hardrockers slipped to 9-10, 3-8.
The Skyhawks will return to Whalen at 3 p.m. Saturday to take on Black Hills State University (5-14, 2-3).